Despite the ongoing Covid-19 pandemic and a global economic slowdown, 2021 proved to be a year of new opportunity here at The Piedmont Environmental Council.
Last year, we promised to continue to strengthen our work in four key areas: (1) investing in access to local parks, trails, and open spaces; (2) connecting consumers to local farmers and farm products; (3) empowering residents to speak up and be advocates for their communities; and (4) expanding our efforts to protect forests, farmlands, streams and rivers. Thanks to our supporters, we delivered on this promise and are pushing forward, developing and refining our strategic initiatives for The Piedmont Environmental Council's 50th-anniversary celebration in 2022.
Below are a few highlights from the past year that showcase the breadth and scope of our work across the Piedmont.
---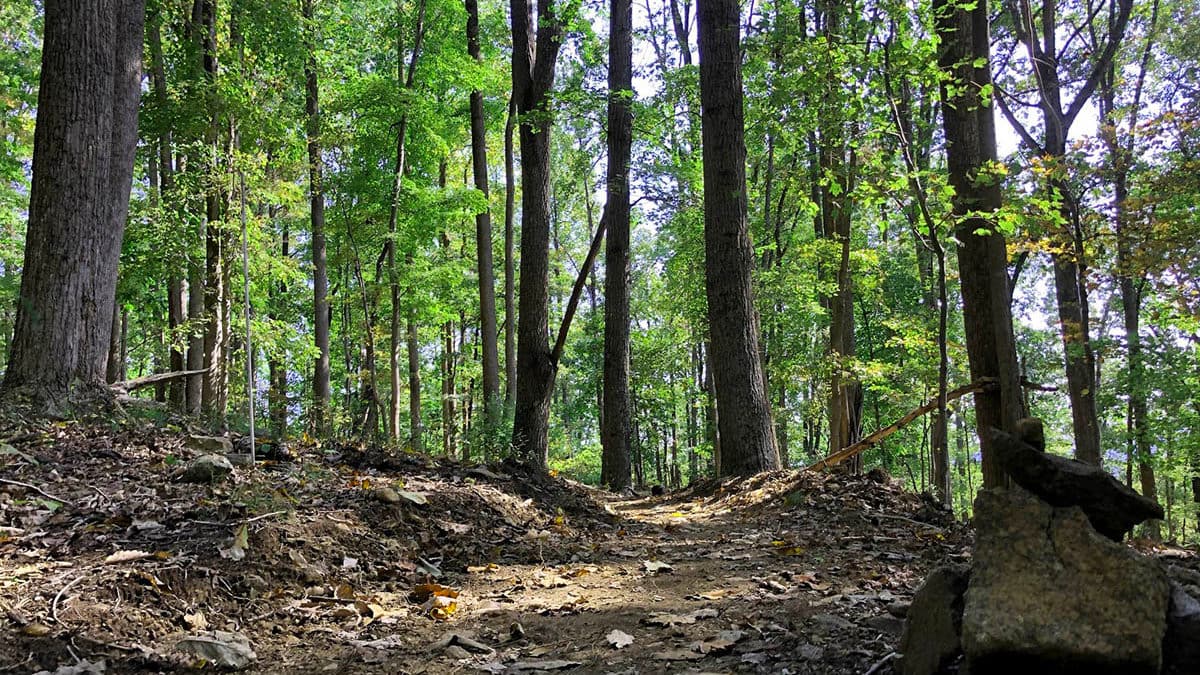 Investing in public access
Remington and Rogers Ford boat launches
PEC participated in building Fauquier County's second Rappahannock River boat launch at Rector Tract in Remington, which opened on August 14. A third launch at Rogers Ford in Sumerduck, which is located in Phelps Wildlife Manage Area, is expected to be opened in 2022. The effort is part of a broader goal to create an upper Rappahannock River water trail system.
Fifeville Trail
PEC has worked with the Fifeville Neighborhood Association, the Rivanna Trails Foundation, the City of Charlottesville and many other community organizations to connect Greenstone on Fifth (an income-qualified housing development) to Tonsler Park and surrounding neighborhoods. Learn more about the Fifeville Trail.
Gordonsville Town-to-Trail initative
PEC has been guiding efforts of the Gordonsville "Town to Trail" working group of Orange County to create a comprehensive trail network connecting to an expanded and refurbished Verling Park. We helped the town secure funds and acquire two parcels of land that connect the park to Fireman's Fairgrounds.
Heyward Community Forest expanded in Charlottesville
In March, PEC concluded a two-year project in collaboration with the City of Charlottesville and other partners to help complete two land acquisitions in Albemarle County. This effort was made possible by a combination of private landowners, individuals, donors, local trail groups and grant funds. The two tracts now make up the Heyward Community Forest, which connects the public with more than 2,200 acres of ecological, recreational and educational resources.
---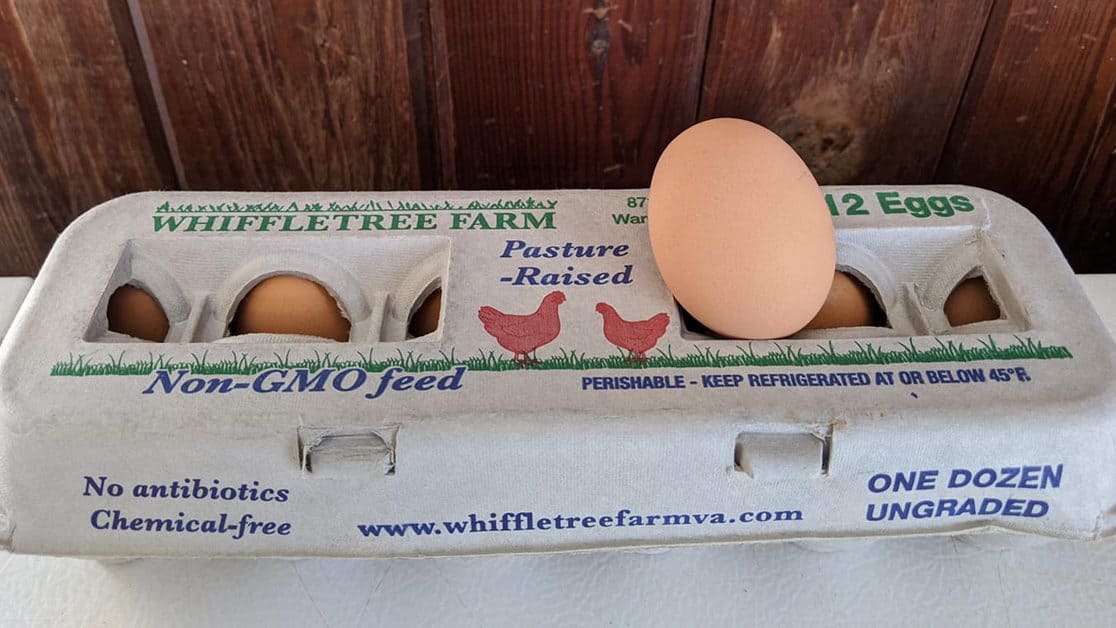 Connecting consumers and farms
Community Farm at Roundabout Meadows
Our community farm in Loudoun County ushered in its third growing season this spring and welcomed hundreds of volunteers through its gates. By the end of the year, we will have donated close to 35,000 pounds of produce to Loudoun Hunger Relief.
Summer milk and egg donation program
Over the summer, PEC purchased 6,000 gallons of milk from the Maryland and Virginia Milk Producers Cooperative Association—all donated to local food pantries—and in the process supported the cooperative's 18 member dairy farms within PEC's nine-county region. We also purchased and donated more than 36,000 eggs from Fauquier County's Whiffletree Farm. Read more about the Farm to Foodbank Initiative.
Buy Fresh Buy Local
In May, PEC distributed regional Buy Fresh Buy Local guides to more than 300,000 households across the Piedmont. The guides offer a one-stop source connecting consumers to fresh fruit, vegetables, dairy, meat and more, by way of local farmers, farmers markets, and other local food venues. The publications were funded 100% by individual and local business sponsors. To learn more, visit buylocalpiedmont.org.
---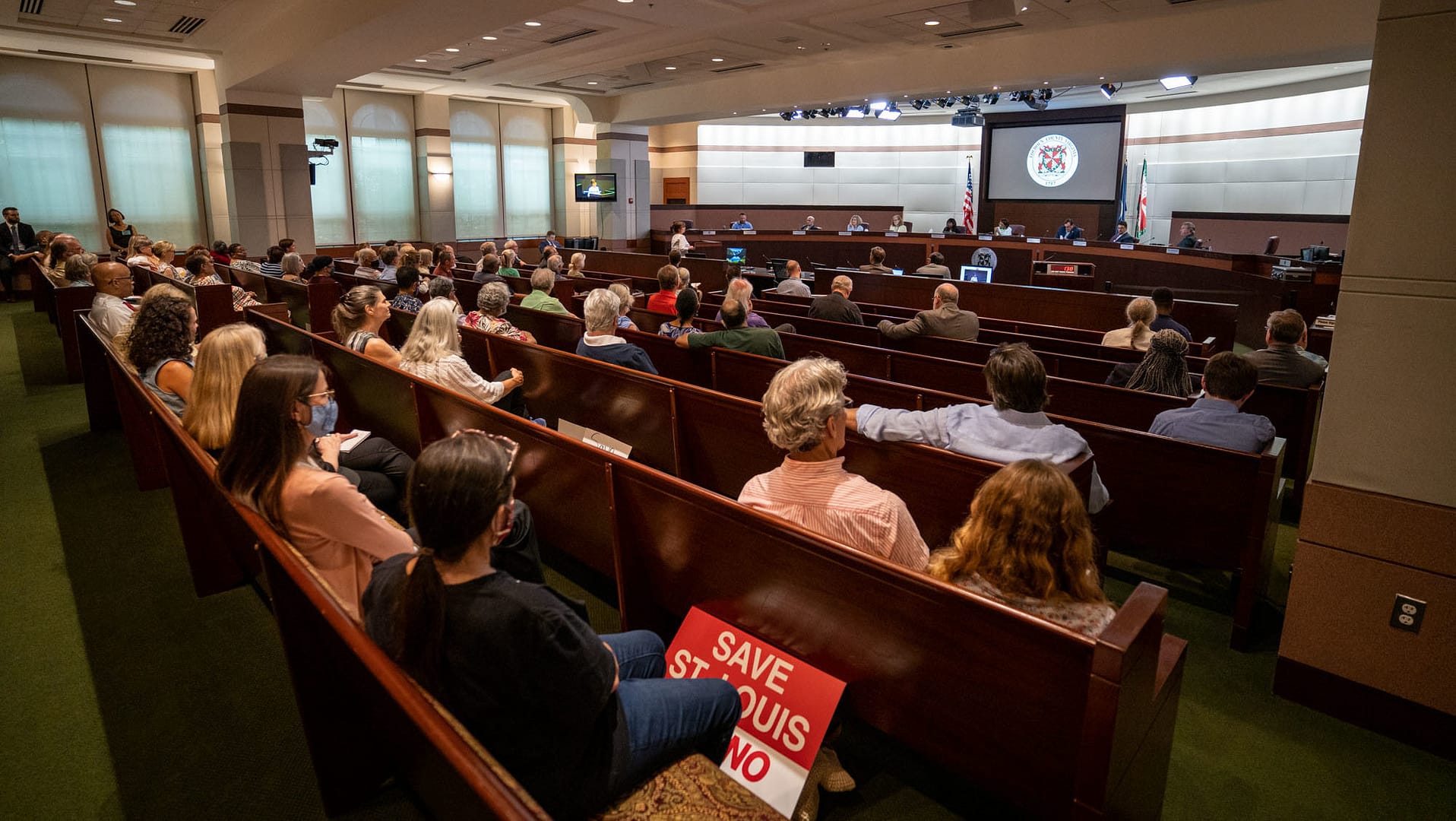 Empowering our communities
Comprehensive Plan reviews
PEC believes that public engagement and input is a critical part of comprehensive planning, and in the City of Charlottesville as well as Greene and Culpeper counties, we have been an active participant in the ongoing review process for those localities and kept residents informed about the opportunities to get involved in these community plans.
Greene County began a review of its comprehensive plan earlier this year. This ongoing review continues into 2022. We are advocating that the county focus future development in the existing growth areas. We are also seeking greater specificity for the "goals and implementation strategies" identified in each of the chapters.

Culpeper County has recently restarted the process of updating its existing comprehensive plan, a process which began in 2019, but was put on hold due to the pandemic. County staff held several initial public engagement sessions in November and December and has developed an online survey to solicit additional public feedback. The county's review is expected to last well into 2022. We intend to highlight future opportunities for Culpeper residents to engage in this process.

PEC has played an active role in the City of Charlottesville's multi-part effort to reexamine its affordable housing, land use and zoning policies. This year, the city updated its comprehensive plan with extensive input from PEC and the public. Our comments focused on balancing urban density, improving quality of life and protecting natural and cultural resources. In 2022, Charlottesville will update its zoning codes and Albemarle County will kick off its own comprehensive planning process. Learn more. PEC will be active on both of these fronts, and we are also engaged in the development of climate action and resilience planning documents in both localities.
Zoning ordinance rewrite
PEC staff are closely following Loudoun County's zoning ordinance rewrite process. In the spring, PEC staff and volunteers completed two public input sessions with county staff to generate suggestions for improving environmental protections in the new ordinance. As part of that effort, PEC staff hosted two informational meetings for volunteers to prepare them for the discussion.
Responding to increased development pressures
PEC has been highlighting the impacts of a massive rezoning proposal that, if approved, would be the largest land rezoning in Orange County's history. The speculative Wilderness Crossing project includes a mix of residential, commercial, office space, light industrial and institutional uses on 2,602 acres. PEC has long discussed past gold mining activities that have occurred at this site, including the single largest gold mine in Virginia's history. We have recently learned that none of these mine sites have been cleaned up. Extreme mercury contamination and acid mine drainage, a legacy of historic mining, continue to do damage to the environment and Rapidan River. In addition to concerns related to the scale and design of the proposal and contamination of the site, the application includes realignment of Route 20 through the Wilderness Battlefield National Park.
---
Shining a light on undertold history
Historical Fauquier County African American Communites
Through a new online story map published in June, people can now learn more about historical African American communities in Fauquier County. The Afro-American Historical Association of Fauquier County and The Piedmont Environmental Council teamed up to create this web resource to illuminate more complete county history. Learn more.
Maddensville Historic Site
On November 6, a new Civil War monument was unveiled in Culpeper County memorializing the ultimate sacrifice of three soldiers of the United States Colored Troops. Named the "Maddensville Historic Site," this monument and memorial site is the culmination of a years-long effort by The Freedom Foundation of Virginia, in partnership with Civil War Trails and PEC. Read the press release and watch a recording of the ceremony.
Preserving an African American Cemetery
This fall, thanks to a grant from the Leslie and Mary Tyler Cheek Preservation Fund for Virginia of the National Trust for Historic Preservation, PEC and New South Associates undertook a Ground Penetrating Radar survey of an African American cemetery off John Tucker Road in Madison County. The cemetery is one of only a few extant resources left of the once-thriving Black community established there a decade before emancipation. The farm where the cemetery is located was placed into conservation easement with PEC in 2013. In collaboration with the landowner and the Madison County African-American Historical Society, PEC is working to learn more about the history of the cemetery, its occupants and the surrounding community that once stood there.
Southwest Mountains Rural Historic District
Beginning this summer, PEC launched a project to revise the National Register-listed Southwest Mountains Rural Historic District in Albemarle County. The first phase involves documentary research and mapping of numerous African American communities both within and adjacent to the district. While this project will continue over the next couple of years, we have created a public story map that highlights the original parcels acquired by African Americans and compiles them into a map, so the growth of these communities can be visualized.
---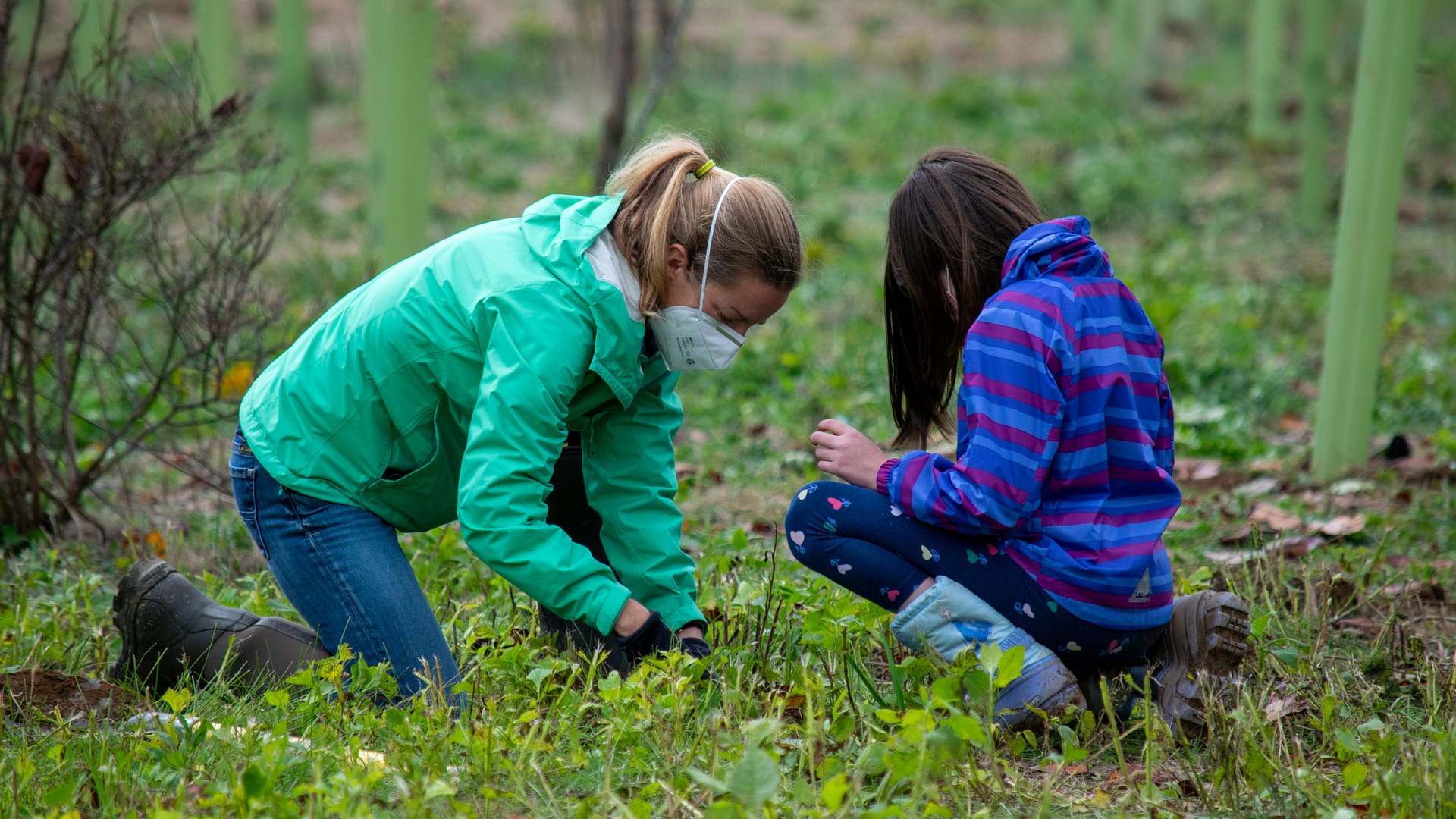 Expanding conservation efforts
Protecting working farms and forests
Over the past three years, PEC has become a leader in farmland protection by securing the majority of federal and state farmland protection funding in Virginia to conserve large working farms in the upper Rappahannock River Basin counties of Orange, Madison and Culpeper. Funding to conserve over 2,500 acres of productive farmland has been secured, and applications to protect an additional 1,000 acres are in the works.
Improving the integrity of conservation easement values
In March, after significant campaigning by PEC and other conservationists, Governor Northam signed into law important legislation preserving the integrity of all conservation easements throughout the Commonwealth of Virginia. The bipartisan legislation, SB 1199 (Petersen) and its House companion HB 1760 (Webert/Gooditis), passed with broad support during the 2021 General Assembly Session, ensuring that conservation easement terms are construed in favor of the conservation purpose of the easement.
Support for dedicated conservation funding
Survey results from June revealed that more than three-quarters of Virginia voters throughout the state and across party lines are supportive of the General Assembly dedicating $300 million annually in conservation efforts to protect Virginia's natural resources. Conducted by the bipartisan research team of New Bridge Strategy (R) and FM3 Research (D), and funded by The Nature Conservancy, The Piedmont Environmental Council and Trust for Public Land, the survey made a strong case for elected representatives to support such a dedication of funds.
Trout Stream Restoration Initiative
PEC worked on two projects to reconnect habitat for Eastern brook trout in Piedmont headwater streams. The first was on Bolton Branch in Rappahannock County, where we partnered with the Virginia Department of Transportation to replace an undersized culvert with a wider-spanning crossing that provides full fish passage. The second was on Entry Run in Greene County, where we collaborated with Friends of the Rappahannock and the Potomac Appalachian Trail Club to replace a culvert with a bridge. In the last five years, we have reconnected more than 20 miles of streams for better fish passage, and in the process, improved both their water quality and their resilience to extreme weather events caused by climate change. Learn more about our work on trout habitat.
Headwater Stream Initiative
PEC and Friends of the Rappahannock launched the Headwater Stream Initiative in 2016 to provide free technical assistance, trees, and labor to reforest streambanks for improved water quality. This fall, PEC expanded the program to include Clarke, Loudoun, and Fauquier counties in the Potomac River watershed. Learn more by visiting pecva.org/buffers.
Piedmont Grassland Bird Initative
PEC and the Smithsonian Conservation Biology Institute's Virginia Working Landscapes launched the Piedmont Grassland Bird Initiative to address grassland bird decline on working lands in the Virginia Piedmont. American Farmland Trust and Quail Forever have joined as lead collaborators. In support of this effort, PEC was awarded a grant through Cornell Laboratory's Land Trust Bird Conservation Initiative to create an incentive program for landowners to alter their haying and grazing practices in favor of protecting grassland birds during their spring nesting season.
---
None of our work is possible without your support. You can donate to PEC online at www.pecva.org/give, by phone to 540.347.2334 ext. 7005, or by mailing your donation to PO Box 460, Warrenton, VA 20186.