A series of short updates from around the PEC region – Albemarle & Charlottesville, Clarke, Culpeper, Fauquier, Greene, Loudoun, Madison, Orange & Rappahannock.
---
Albemarle & Charlottesville
Comprehensive Plan and Affordable Housing Schedules
At its Feb 3 meeting, the Albemarle Board of Supervisors (BOS) was updated on the proposed three-year schedule for the Comprehensive Plan update. County staff recommended a full overhaul, as the current document has undergone multiple revisions over the years.
Charlottesville endorsed its Affordable Housing Plan, a first step in updating the city's comprehensive plan and zoning code rewrite.
Growth Area Developments
By a 3-3 vote, the BOS denied the Breezy Hill rezoning request for 130 units on 80 acres in the Village of Rivanna. PEC urged denial, highlighting non-conformance with the density outlined in the Comprehensive Plan and Village of Rivanna Master Plan.
On Feb 17, the BOS unanimously approved the Premier Circle rezoning, paving the way for 140 affordable housing units and a commercial building on 3.75-acres at the Red Carpet Inn in Places 29 South. PEC's public comments, expressing concerns about pedestrian safety, public transportation, and private road standards, were addressed by the applicant during the public hearing.
At the Mar 2 Planning Commission public hearing, RST Residences—a 370-unit residential development in Places 29 North—amended its rezoning proposal to include 75% affordable housing for 30-years targeting 30-80% area median income. While PEC was supportive of this change, we asked that the county and applicant work together to address our additional concerns about comprehensive planning, special exceptions, connectivity, private roads, public schools, and tree canopy.
---
Clarke
Short-Term Residential Zoning
To address various short-term residential rental concerns, the Planning Commission has been discussing amendments to zoning ordinance text. The proposed amendment is now being tabled until the county completes its subdivision ordinance update project.
Easements Webinar
In December 2020, Clarke County Conservation Easement Authority and Blue Ridge Conservation Alliance partners hosted a webinar ("Conservation Easements in the Blue Ridge") introducing four topics about the region—natural and recreational aspects, threats and challenges, conservation easements, and local land protection programs—with insight from three conservation easement landowners.
---
Culpeper
Maroon Solar Return, Utility-Scale Solar
In late-January, Strata Solar submitted a new conditional use permit (CUP) application for its proposed Maroon Solar project. Strata Solar had withdrawn its initial CUP application in November 2020, following concerted community opposition and a unanimous recommendation of denial by the Planning Commission. The revised proposal remains at odds with the county's solar policy, impacting forests, agricultural soils and historic resources and exceeding the recommended acreage limits. The Planning Commission considered the revised application at its March 10 meeting and is again recommending denial.
Concurrently, the Board of Supervisors continues discussions about creating an Energy Generation (EG) District that would permit utility-scale solar via CUP, limiting applications to 300 acres. PEC supports the codification of the county's solar policy into a formal ordinance, but we are concerned that this proposed EG District could result in the rezoning of agricultural land.
---
Fauquier
New Canoe Launch on the Rappahannock River
The Town of Remington may have a canoe/kayak launch into the Rappahannock River by early summer! Lee District Supervisor Chris Butler has long championed this public access project with PEC and other conservation partners. PEC received a $20,000 grant from Virginia Environmental Endowment to help Fauquier County Parks & Recreation buy building materials for the boat launch. To contribute toward this project, contact Maggi Blomstrom at mblomstrom@pecva.org or (540) 347-2334 x7067.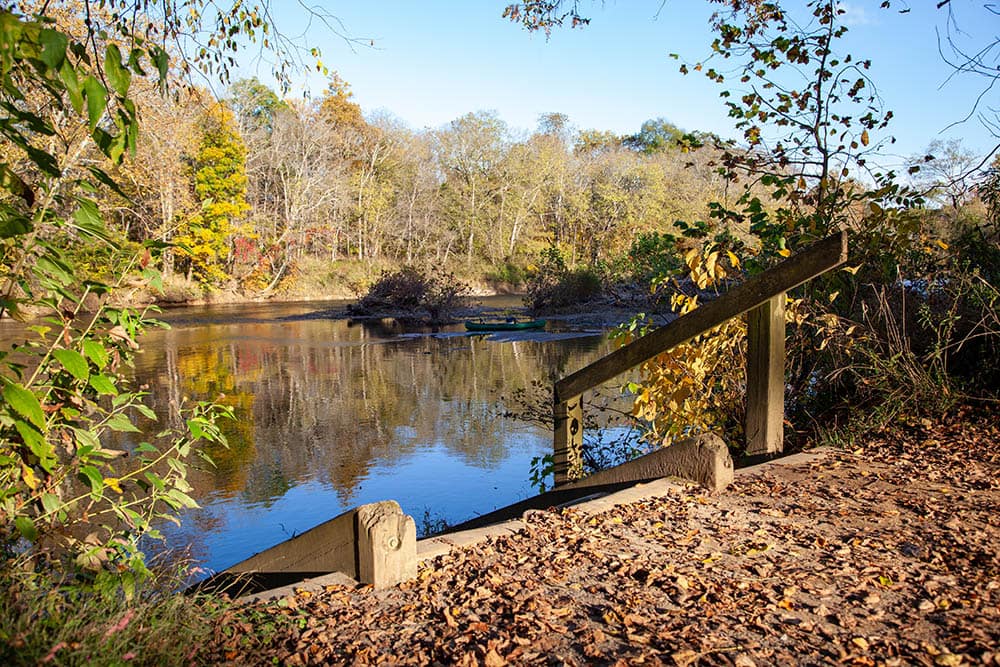 Thoroughfare Gap Tower
Rangel Communications is proposing a 199-foot tall monopole tower off of Rt. 55 where three historic districts converge, just south of the Bull Run Mountains and Chapman Mill. While PEC supports increased cell service in this region, it is hard to imagine a worse location than the site selected by the applicant.
Warrenton Comp Plan
The Town will take public comments on the draft Warrenton 2040 Plan through noon on April 13; a final public hearing is scheduled for April 13. Our concerns about the plan include over-emphasis on residential housing, conversion of nearly all industrial- and commercial-zoned land to mixed-use with residential, a new western bypass at Timberfence and Southern Parkways, inadequate water and wastewater capacity, and a move away from rezonings and collecting proffers for capital improvements. We're urging the Council to redraft the plan to address these concerns.
---
Greene
Comprehensive Plan Review
On Feb 17, the county kicked off the public participation component of its comprehensive plan review, required every five years. The county expects to review existing chapters, as well as add new chapters related to housing and broadband. PEC will closely monitor this process and provide feedback where appropriate, particularly on issues related to land use and preservation of open space. We encourage all Greene County residents to do the same.
Gun Range Proposal
A gun range proposed for 16 acres off of Middle Mountain Road in Dyke will not be moving forward after the project applicant terminated his purchase contract for the property in late January. The applicant remains interested in pursuing this proposal elsewhere in Greene County.
---
Loudoun
Countywide Trail Network
The county's Linear Parks and Trails plan and Master Plan are both underway. Over 60 volunteers helped map existing public trails. Residents and visitors took a survey about their park and trail desires. The county will use these and other data to understand opportunities and challenges for creating the connected trail network. An ecological planner is helping with wildlife corridors adjacent to the trail system.
---
Madison
Ordinance Discussions
The Planning Commission is considering creating an accessory dwelling unit ordinance for the Agricultural and Conservation zoning districts, as well as revisions to streamline the wireless communication facility ordinance. PEC is monitoring both issues and will oppose any effort that would weaken the county's existing review process for new cell towers and their impact on cultural, natural and historical viewshed.
Farmland Protection
The Virginia Land Conservation Foundation awarded PEC state funding to conserve two family farms totaling over 1,000 acres in Madison and Orange counties. When complete, the two conservation easements will protect two miles of frontage along the Robinson River and almost one mile of frontage along the Rapidan River, over 500 acres of prime and statewide significant soils, and over 250 acres of forest.
---
Orange
Redfish Solar
Redfish Solar Partners submitted a special use permit application for a 6.472-megwatt solar facility on up to 45 acres in Locust Grove near the Spotsylvania border. The Planning Commission on Mar 4 continued the public hearing on this item until March 23 and pushed the item to its Apr 1 meeting. PEC supports small-scale solar, but urges avoidance of important resources and stresses the importance of battery storage.
Interim District 3 Supervisor
The BOS chose Keith Marshall to fill the District 3 BOS seat left vacant after the passing of Teel Goodwin in December 2020. A special election will be held during the November 2 general election to permanently fill this seat.
---
Rappahannock
Historic Bridges
PEC recently learned that VDOT's scheduled replacement of Jordan River Bridge has been put on hold and will likely not be scheduled for 2021. This is in large part to the great efforts of the North Poes Road/Flint Hill neighbors, who passionately voiced their concern about the replacement project for this community treasure. At the very least, VDOT and local elected officials should explore and determine exactly what it would take to save the bridge and make it safe again.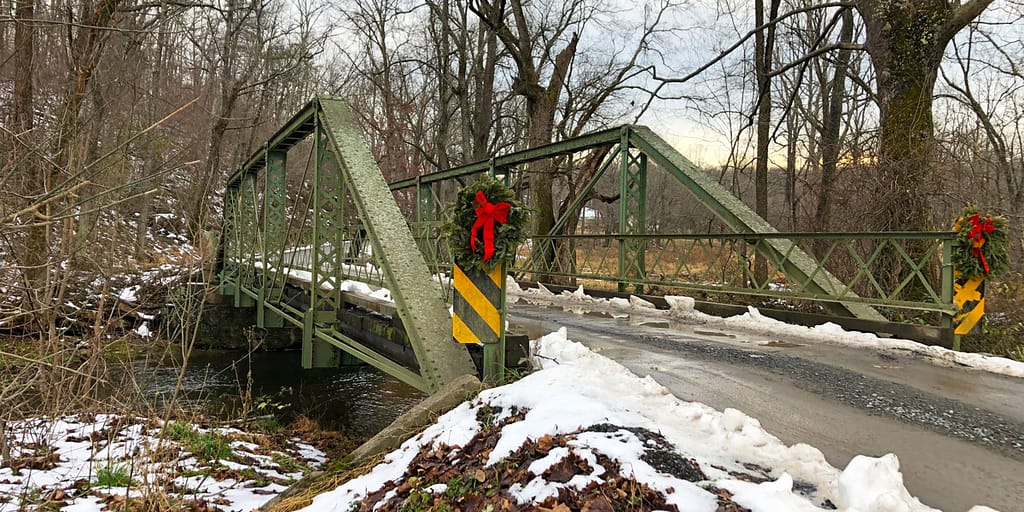 ---
This article appeared in The Piedmont Environmental Council's member newsletter, The Piedmont View. If you'd like to become a PEC member or renew your membership, please visit pecva.org/join.