There's one week left in the tenth month of the year, a year which seems to have just started. This last week of October may seem sleepy, but these are often the weeks that end up the most tumultuous. 
There are no top-level meetings this week in Fluvanna County or Louisa County, but there's plenty going on elsewhere in our coverage area.
Perhaps the most important event is the joint work session Tuesday between Charlottesville City Council and the Police Civilian Review Board. Or perhaps the Climate Vulnerability Assessment forum Charlottesville is putting on Monday? The world, the community, and each of us as individuals face many challenges. I hold out hope the mechanisms of our state and municipal governments can be used to navigate to a better future.
Thanks as always to the Piedmont Environmental Council for their continuing support of this newsletter and the research that goes into it. They turn 50 next year! 
Monday, October 25, 2021
Climate forum in Charlottesville
Charlottesville's efforts to create a Climate Adaptation Plan move forward tonight with a community forum to get input on potential threats from more extreme weather patterns. This event is one of the first steps for the city to complete a Climate Vulnerability Assessment.
"As part of the city's climate action effort, it has committed to developing a plan to reduce greenhouse gas emissions and to prepare and respond to our changing climate," said Susan Elliott, the city's climate protection program manager.
Participants are being asked to review a webinar recorded on October 7 where representatives from ICLEI described Charlottesville's projected climate hazards and gave an overview of the process. (watch the video) (meeting info)
Albemarle Historic Preservation Committee to review priorities
The Albemarle Historic Preservation Committee has been meeting since January 2002 after being created by the Board of Supervisors the year before. Part of their work is guided by a running list of priorities. At their meeting today at 4:30 p.m., they will go through the list and get updates. One is that a layer has been added in the county's Geographical Information System (GIS) which depicts individually designated properties and state and federal historic districts. (meeting info)
One unfinished priority is the creation of a formal definition of the phrase "significant historic resource."
Other items on the agenda include local historic markers, recently demolished structures, as well as structures that are potentially threatened.
Pantops group to discuss Rivanna bike and pedestrian crossing
Plans are being developed to build a bridge across the Rivanna River to connect Albemarle and Charlottesville. A stakeholder committee has formed to move the project forward, culminating in a Smart Scale application next year. The concept will be discussed at the October meeting of the Pantops Community Advisory Committee. The group will also get an update on development activities in this designated growth area. The virtual meeting begins at 6:15 p.m. (meeting info)
Public housing meeting for October
The Charlottesville Redevelopment and Housing Authority's Board of Commissioners meets virtually at 6 p.m. They'll be joined by new Commissioner Rosia Parker, who was recently appointed by Council. (agenda)
Meeting resources:
In other meetings:
Tuesday, October 26, 2021
Council to meet with police review board about new oversight ordinance
Policing in Charlottesville has been a major point of contention within the city for the past few years. As November approaches, we are at a time without a city manager and without a police chief. Conflict over the termination of former Chief RaShall Brackney led to the resignation of former City Manager Chip Boyles.
With that as background, City Council and the Police Civilian Review Board will meet for a work session beginning at 5 p.m. The topic is a discussion of a proposed ordinance to give the appointed body more oversight. A summary of the changes is included in the packet for the meeting, including a proposal to rename the PRCB as the Police Civilian Oversight Board. There are also provisions to allow the board access to selected Internal Affairs investigations.
Rivanna Water and Sewer Authority to meet
There's a lot of information within the board packet for the Rivanna Water and Sewer Authority. One item is an appreciation for Chip Boyles and his eight months of service as a RWSA Board Member due to his position as City Manager. Just last month, the Rivanna Solid Waste Authority adopted a resolution thanking former city Public Works Director David Brown for his service on that board. The meeting begins virtually at 2:15 p.m. (meeting packet)
In other meetings: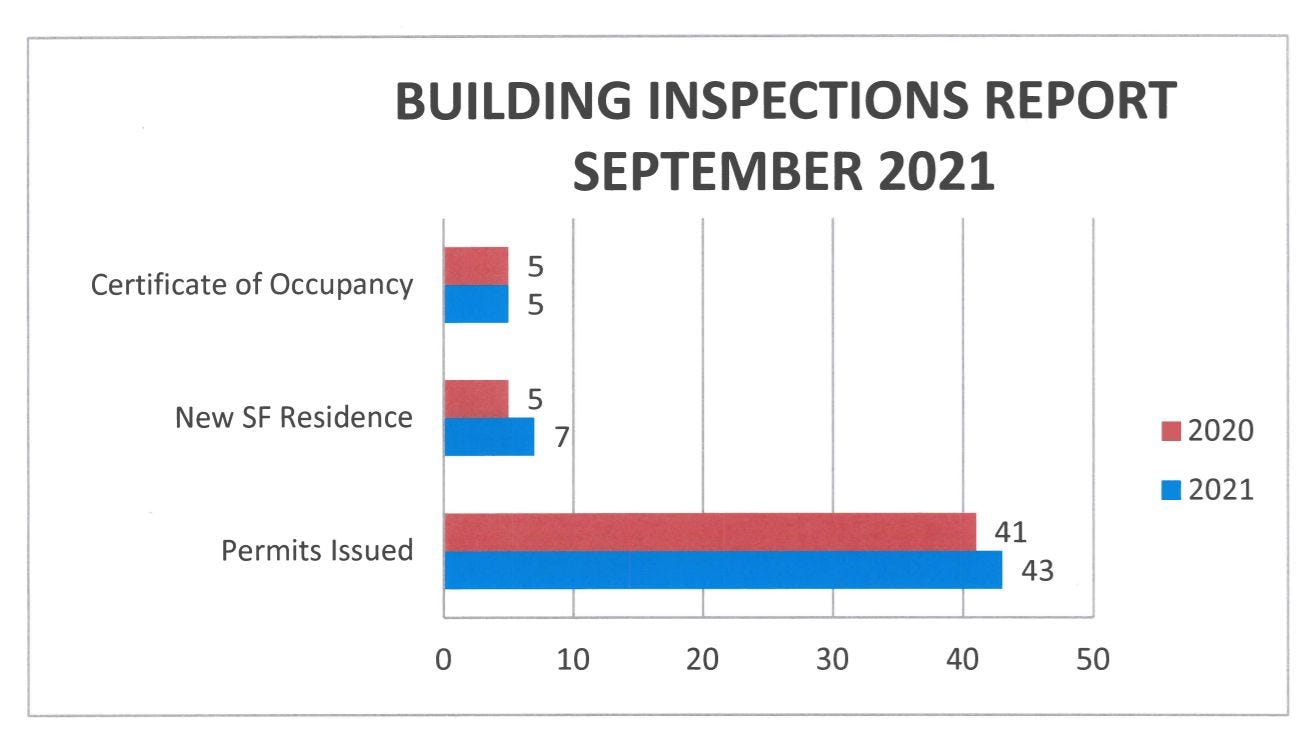 Wednesday, October 27, 2021
The fourth Wednesday of the month is usually the Charlottesville Albemarle Metropolitan Planning Organization's Policy Board meeting, but their next meeting is not until December 7. We are in a bit of a lull for transportation planning, so this might be a good time to get caught up! I'm always looking for volunteers who would like to help me with research. Send me an email if you are interested.
In other meetings:
Thursday, October 28, 2021
Thursdays are also often quiet, and this one plays to type.
In other meetings:
Friday, October 29, 2021
No meetings today. This is where I confess last week's newsletter was so chock full of information that I neglected to include the October 20, 2021 meeting of the Albemarle Board of Supervisors. I will be reporting on items from that meeting over the next week, but I did want to highlight one of the items on the consent agenda. Every quarter, the Department of Finances and Environmental Services produces a report with important information. (report)
Some highlights: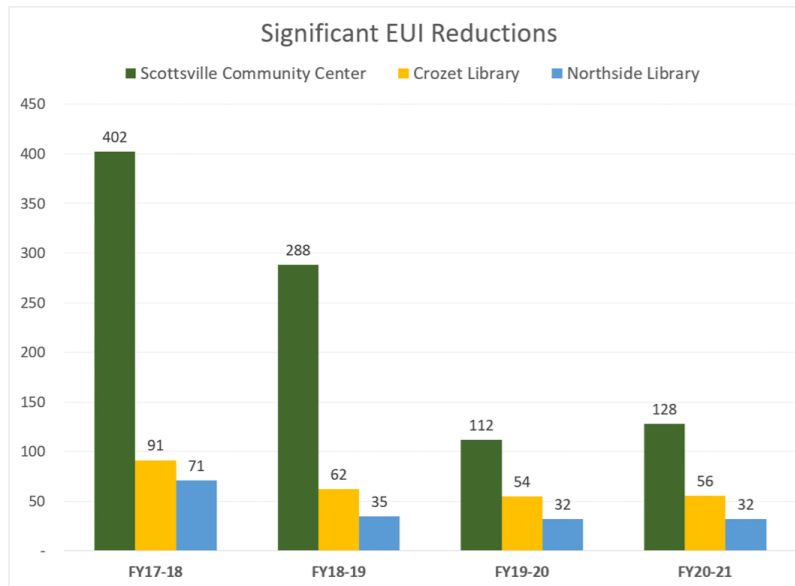 ---
This post was contributed by Sean Tubbs. Sean is a journalist working to build a new information and news outlet centered around Charlottesville and Virginia. In 2020, he launched a daily newscast and newsletter and also created a semi-regular podcast on the pandemic.
Support for Sean's "Week Ahead" update comes from The Piedmont Environmental Council.