Please note, the summer 2024 application is not live yet! Check back in during November-January.
Eligibility
Undergraduate juniors and seniors from any institution, in any major, as well as graduate students and recent college graduates, are invited to apply. The program is designed for those interested in careers in environmental stewardship, land conservation, historic preservation, community planning, agriculture, and other related fields. Participants in the past have represented a variety of courses of study, including environmental science, environmental policy, government, economics, human & environmental relations, history, religion, anthropology, sociology, geography, urban planning, international studies, American studies, and many more.
In 2023, we conducted a hybrid program, with three weeks in-person in Northern Virginia, during which fellows will meet with PEC staff, attend lectures and take excursions. This is, of course, subject to current circumstances involving COVID-19 and the ability to conduct the program safely. Fellows will need to be vaccinated prior to arrival and may be required to provide a negative test in advance of specific functions.
Applicants who are accepted to the program are required to participate in all aspects of it, and should not make any other professional or personal commitments during the program that would prohibit full participation.
During the in-person weeks of the program, fellows will be primarily staying in Warrenton, VA, where PEC's main office is located. There is limited or no public transportation available in the region; therefore, fellows who do not have access to their own personal vehicle can arrange for ride-sharing or carpooling with other fellows or, if they wish, rent a car.
Please note, only U.S. citizens or those on a path to citizenship are eligible at this time.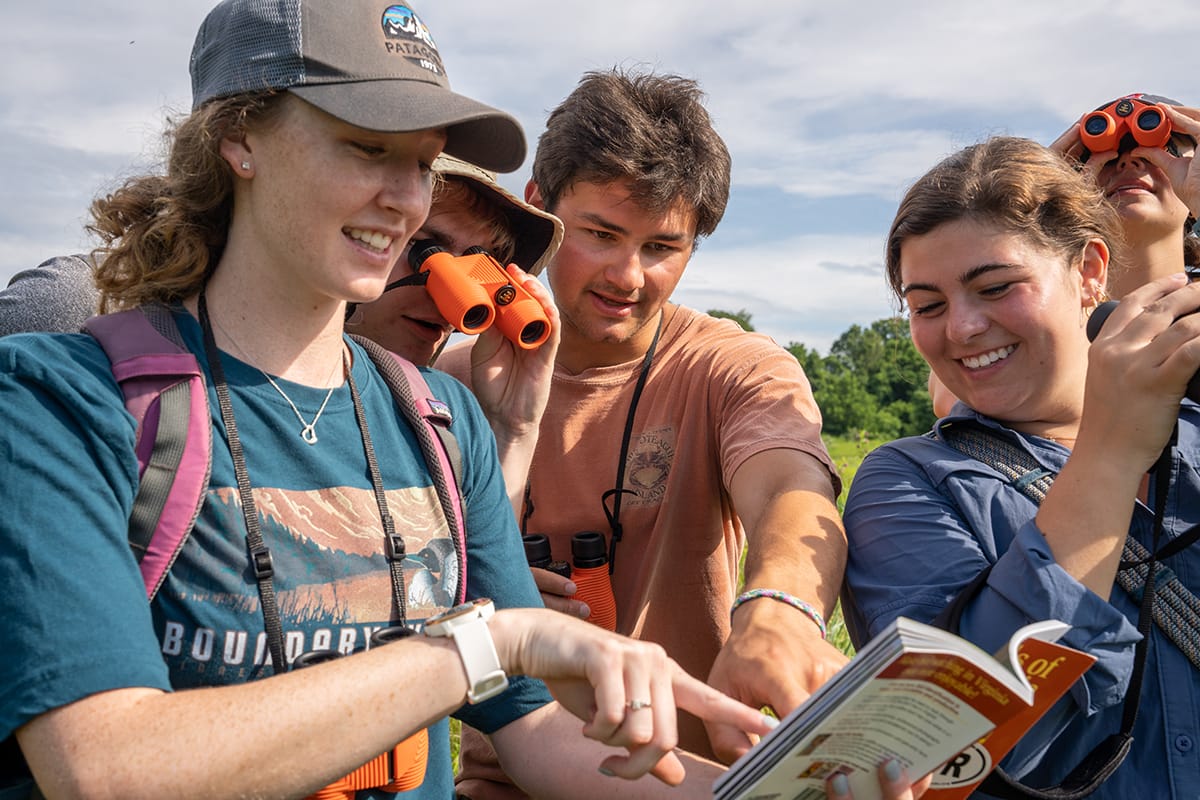 Application
You will need a number of items to complete your application – so please allow yourself adequate time to prepare all of the required information. Note: Your progress will be saved on the online application should you need to return to it.
Incomplete applications will not be considered.
Aside from your personal contact and academic information, below are some of the application requirements. For the essays, you might find it easier to write them in advance, and then cut and paste them into the form.
Your resume and cover letter (a Microsoft Word or PDF document that you will upload)
Contact information for two references: one academic and one general. Please provide a name and email address for each reference. References may be contacted during the selection process for a brief conversation about your suitability for the program. No written materials will be requested of your references.
One short essay response of 150 words or less to the following question (which you will type/paste directly into the form): Imagine yourself 10 years from today… What kind of job do you have? Where do you live and what groups and activities are you involved with? What experiences have you had?
One long essay response of 500 words. Please choose one of the following quotes and write a reflection addressing the sentiment of the quote in the context of environmental stewardship and community action at a local and national level. Elaborate upon the meaning of the quote as it relates to the mission of The Piedmont Environmental Council.
I feel that one of the most important things I can do is connect climate change to the values, the faith, and the issues we already care about. And if, in the process, I have to sidestep around some very explosive mines, I will do that." – Katharine Hayhoe
We may have all come on different ships, but we're in the same boat now." – Martin Luther King, Jr.
Our problem was not, and is not, a lack of growth. Our problem is 60 years of unproductive growth—growth that has buried us in financial liabilities." – Charles Marohn
Places matter. Their rules, their scale, their design include or exclude civil society, pedestrianism, equality, diversity (economic and otherwise), understanding of where water comes from and garbage goes, consumption or conservation. They map our lives." – Rebecca Solnit, Storming the Gates of Paradise: Landscapes for Politics
If conservation of natural resources goes wrong, nothing else will go right." – M. S. Swaminathan
If you have additional questions, please be sure to review all of the information about the program at pecva.org/fellowship. If you do not find what you are looking for, please contact fellowship@pecva.org with any questions.