Next Generation Making a Difference in Key PEC Programs
Josh Press-Williams
Climate Action Planning Resources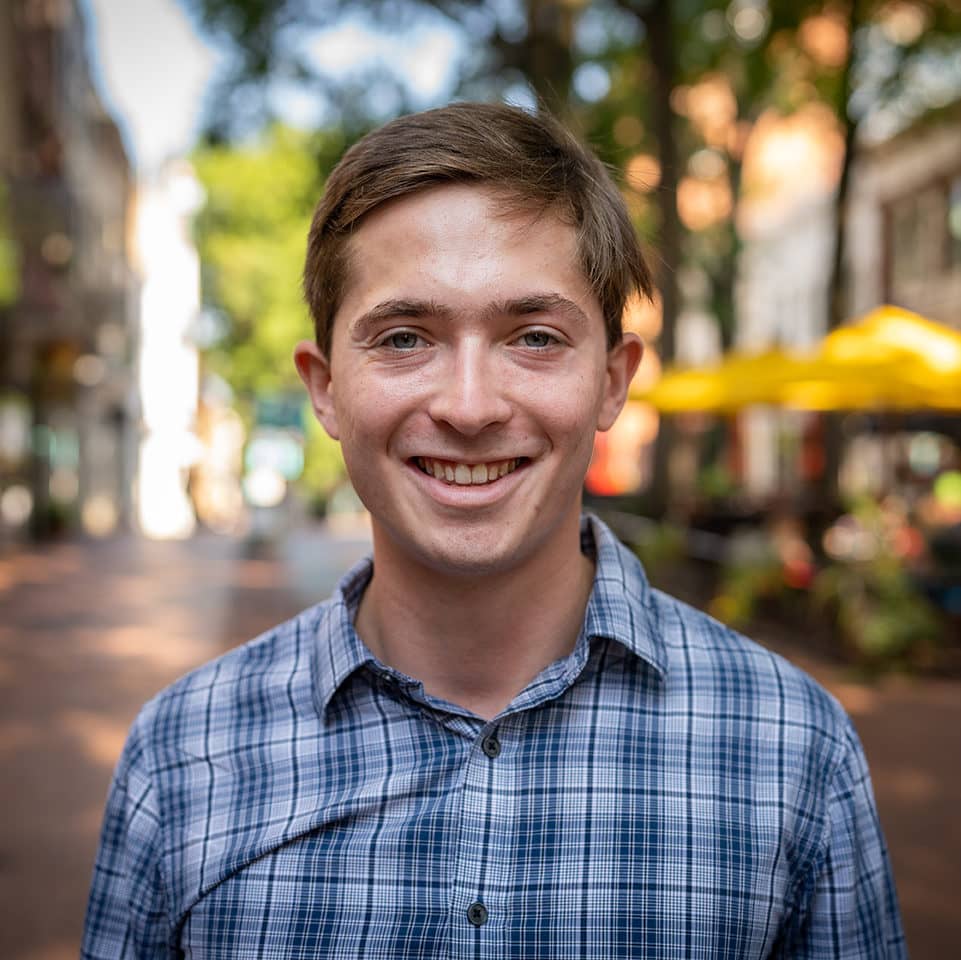 Josh Press-Williams, who grew up in Charlottesville, returned to the city in early 2021 to help PEC tackle climate change communication. Working with Senior Conservation Fellow Kat Imhoff, Josh is co-authoring a briefing paper that details climate action resources for Albemarle County.
"The paper we're writing is to connect climate change, which has been abstract for a long time […] at the local, granular level," he explains. "It's been really interesting to learn about how climate change is going to affect Virginia because it's not something I've learned before."
The call to action for Albemarle County and the greater Virginia Piedmont is to develop coordinated climate mitigation and adaptation strategies. Some strategic areas of focus might include affordable housing, green transportation or rural land management.
In addition to highlighting the current progress of Albemarle, Charlottesville, and UVA, the paper helps residents 'think globally, act locally' on climate change. "At the local level you can see [changes] happen before your eyes—you can see that you actually have an impact. I think that's why [this project] is so meaningful to me," he said.
The work in Albemarle is just one part of the climate change puzzle. "PEC has always been involved in climate change," Josh explains, citing PEC's commitment to land conservation, which helps absorb carbon from the atmosphere, and smart growth, which builds resilient communities.
Once the paper, titled "Resources for Climate Action Planning in Albemarle County," is complete, Josh will be out in the world pursuing other impactful opportunities: the Peace Corps and law school.
Damien Sharp
Southwest Mountains Black History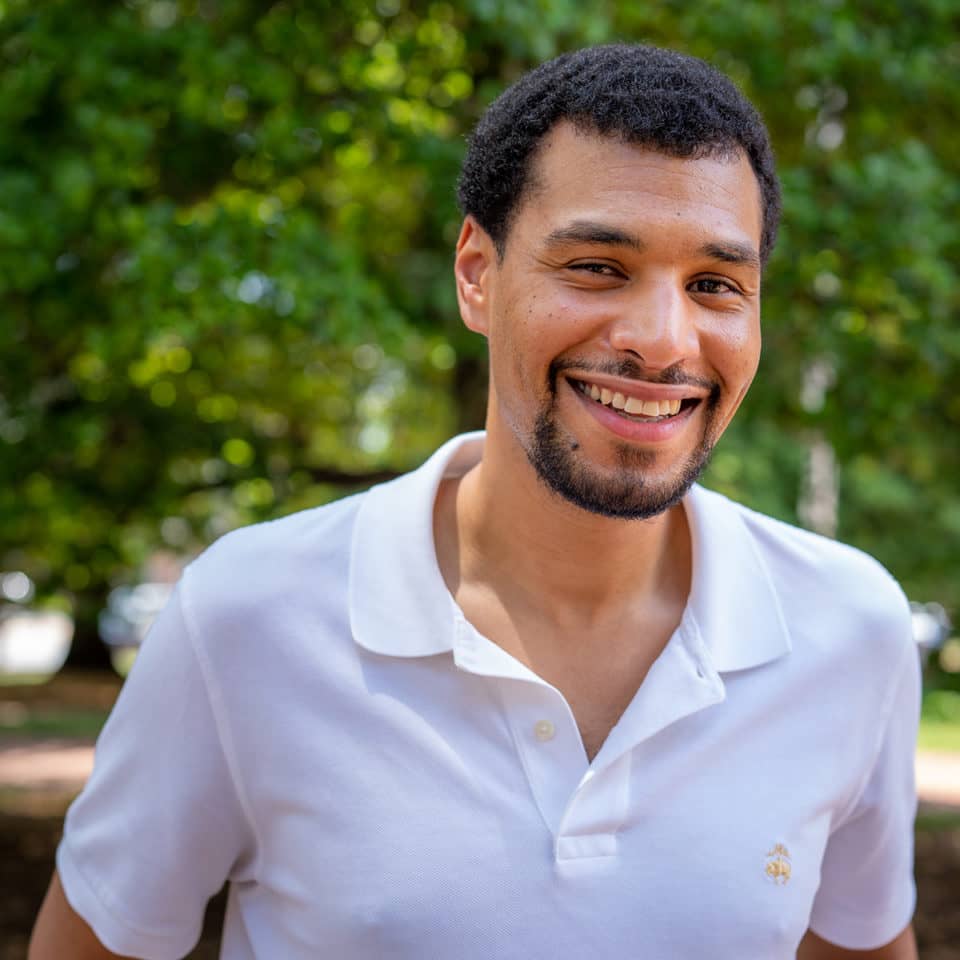 Damien Sharp helped PEC preserve history this summer by documenting historical African American communities in the Southwest Mountains Rural Historic District, which was designated in 1991 for its unique rural architecture.
Damien, who grew up in Fauquier County, has a deep appreciation for communities like his own that embrace, revitalize and preserve history. "My interest in historical preservation comes from a love of Warrenton," he said.
His days in the record rooms of Albemarle County's Circuit Court involved searching through deeds and other documents to trace the chain of families that owned parcels of land in communities like Scuffletown, Cobham and Bunker Hill. These historically African American communities were originally left out of the historic district due to the lack of inclusivity in preservation at the time, in spite of their contributions to the growth and development of the region.
"They're just as relevant as the parcels that are already included in the historical district. They're no less relevant—no less important—to the history of Virginia," says Damien.
Today, the population of the Southwest Mountains is predominantly white; the African American community moved north during the Great Migration in search of economic and social opportunity. By engaging in this research, Damien hopes that present-day Southwest Mountains communities will find new appreciation for the historic structures on their land.
Following his summer with PEC, Damien returns to a fellowship with Cornell Institute for Public Affairs concentrating in Government, Politics, and Policy. He will also continue to work for PEC part-time as our Preservation Outreach Representative in Albemarle County.
Lachi Balabanski
Community Farm at Roundabout Meadows
Lachi Balabanski awoke every morning this summer ready to start the day at Roundabout Meadows Community Farm.
A resident of Leesburg, Lachi began as a volunteer on the farm last summer. When fall and winter came around, he asked if he could stay on, and received a resounding yes; inspiring young people in agriculture is one of the driving forces behind Roundabout Meadows.
"There is nothing more noble than this—feeding people who need it and demonstrating regenerative agriculture techniques," says Lachi.
An anonymous donor offered to fund his internship, and for the last six months, Lachi has been fulfilling the daily tasks of mulching, planting, managing volunteers, and of course, restoring the soil that sustains the thousands of pounds of produce donated to Loudoun Hunger Relief.
"The work is hard, but extremely rewarding," Lachi said. "I'm just super grateful. If there is anything that anyone could take away from this, it is that I'm so grateful to be here everyday, it is just like a blast."
The only thing that seems to be the same every day is letting the chickens out in the morning and feeding the pigs, Maple and Clover, in the afternoon. But every moment was a learning opportunity for Lachi and for the other volunteers under his instruction.
Off the farm, Lachi is part of the All-Virginia Guitar Ensemble and loves viewing stars at C.M. Crockett Park with his telescope. He plans to study physics at Georgia Tech and pursue a career in agricultural physics—agricultural practices through the lens of physical science.
Victoria Garnett
Madison County SNP Digitization Records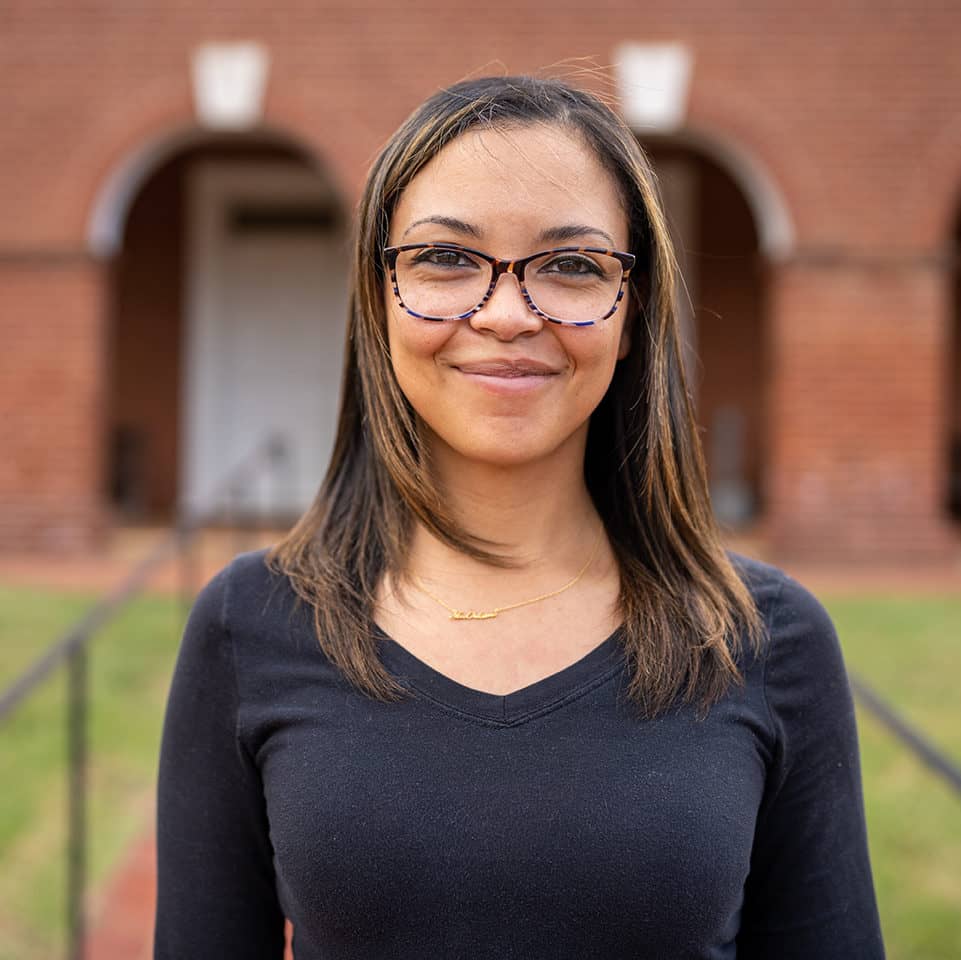 "Preserving history is something that I've always been interested in doing," shares Victoria Garnett, who spent the summer digitizing and organizing thousands of records in the Madison County Clerk's Office.
The deed books, court proceedings and other property condemnation case files, mostly from the 1930s, are a brief glimpse into the lives of settlers from the parts of Madison County that were taken by the state for the creation of Shenandoah National Park.
Victoria's work completing the digitization of these records is part of a larger project to make the park's history of private land condemnation publicly available. Madison will be the third county with records digitized, following Rockingham County, done by James Madison University, and Rappahannock County, completed by PEC last year. The records are available through James Madison University's database: https://omeka.lib.jmu.edu/erp.
A self-described "history nerd," Victoria hopes to pursue a career in archival collections with her master's degree in Library Science from Old Dominion University. Her love of history started with discovering her own; she can trace her family's presence in Madison back to the late 1700s.
Following her work on the digitization project, Victoria will be able to hike the national park—a place she has frequented for years—with fresh eyes. "I didn't know this history growing up, and I think that it's really important for younger kids, and teenagers, to learn about their community," she says. Victoria hopes that the digitization of these records will help foster a collective memory of the past for residents of Madison and beyond.
By Sophia Chapin, Communications Specialist. Images by Hugh Kenny/PEC.
These stories appeared in The Piedmont Environmental Council's member newsletter, The Piedmont View. If you'd like to become a PEC member or renew your membership, please visit pecva.org/join.