The future is coming whether we like it or not. Are we prepared? In over 15 years of observing land use issues, it's clear to me there is often a lack of information about what's happening. This newsletter exists to provide that information. This week is a long one at over 4,500 words.
There are hundreds of readers each week, and I am hopeful more of you will begin to click on the many links for more information. Some go to articles I've written, but I really want people to go and look at the staff reports.
I want people to come up with questions and to realize that asking questions is not a hostile action. Asking questions is the cornerstone of a free society. We need more reporting, not less. I'm just one person but I will always do what I can.
Highlights this week:
The FY24 budgets in Charlottesville and Greene County will be revealed, and Albemarle County will have a budget work session.
Charlottesville on Monday will have a long talk about transportation planning, and I ask some questions of my own. Albemarle County is now designing its own road improvements and there's a public hearing for work to be done at intersection of Commonwealth and Dominion.
Louisa Supervisors will try again to hold a public hearing on a request to increase the number of residential units at a Zion Crossroads development from 599 to 723. They'll also hear from Dominion Energy on Lake Anna Power Station's performance in 2022.
Fluvanna's Planning Commission will review another chapter of the Comprehensive Plan draft that is coming closer to being completed.
Albemarle County will begin a review of its policy on siting wireless towers on Tuesday.
Louisa's Planning Commission will go over the twenty-year capital improvement plan
Nelson Supervisors meet in a special meeting to discuss what will be done with a newly-purchased 300 acre property near the high school and middle school.
Thanks as always to the Piedmont Environmental Council for their sponsorship of the newsletter and my version of independent journalism. All editorial decisions are mine.
Monday, March 6, 2023
Transportation planning to take driver's seat at Charlottesville City Council work session
The Charlottesville City Council will begin their day at 4 p.m. with a work session followed by a regular meeting beginning at 6:30 p.m. This will be the first regular meeting for City Councilor Leah Puryear who was appointed in February to a vacant seat. (meeting info)
Let's assume for a second that you're a brand new Councilor who may not have paid attention to every Council meeting. You're coming to things with fresh eyes. As you go through today's installment, think about what information you still need after writing this. After all, I'm writing this one up to add more context to the materials in the Council packet.
The 4 p.m. work session will focus on transportation planning in the city. Charlottesville maintains its own secondary road system and has staff to conduct planning work and to provide maintenance.
Over the last ten years, the city's performance has not been stellar. The Belmont Bridge was delayed for several years. Several Smart Scale projects are behind schedule. Last year, the city returned millions to the Virginia Department of Transportation for two canceled projects, taking resources away from potential solutions on West Main Street and Preston Avenue.
But new leadership in the administration has finally realized the city had exceeded its capacity to deliver on projects. A transportation planning manager has been hired to help move the city's forward.
"Looking at 2023 and beyond, the focus of transportation planning in the City will shift from responding to present-day concerns to more holistically aligning the City's goals and objectives with future actions and projects," writes Ben Chambers, the new transportation planning manager.
Chambers will provide updates on: the dockless mobility permit program that the city is negotiating for a requested expansion; an alternatives fuel study that Charlottesville Area Transit has been working on for the past year; the city's participation in the federal funded Safe Streets 4 All regional study; prioritizing non-motorized projects; and transportation planning in Charlottesville moving forward.
Here are several questions that I will be looking for over the next few years:
When will the city deliver on an enhanced Stribling Avenue with drainage and sidewalks? This was a tacit condition of approval of a rezoning for 170 units on forested land. (September 30, 2022 story)
What funding role might the University of Virginia play for projects that support the higher-intensity uses they are building in the region? Examples that come to mind are the delayed Emmet Streetscape and the delayed Fontaine Avenue streetscape. Both roads connect major future projects such as the Biotechnology Institute and the many major buildings under construction at the Emmet-Ivy complex. How is this governed and how does anyone in the public know?
How will the city be able to respond to a growing call for new infrastructure to support an substantial increase in the number of housing units? All over the city, multifamily residential units will be built in areas where the city has never planned for them. One example that comes to mind is East High Street which could have 245 apartments on it. I wrote a Charlottesville Tomorrow article in May 2014 which took a look at the road's deficiencies for pedestrians and cyclists. (Latest story on 0 East High Street)
The regular session begins at 6:30 p.m. with several proclamations and then appointments of the Charlottesville Affordable Housing Fund committee. That's the new group formed to recommend who gets the city's resources for construction and continuation of below-market housing. There weren't enough candidates to fill all of the positions in January. Now there are two candidates for the one at-large vacancy. (staff report)
One item on the consent agenda are the two pages of "minutes" for the three hour February 28, 2023 work session between the City Council and the Planning Commission on the first module of the zoning code. I will be writing a long account of that later in the week. But what do you think of these as minutes? The videos exist now, but will those resources be around in ten years when people look back at this generational shift in Charlottesville land use? What will the future know of us now? Do you think this is adequate? Do you care? (minutes)
Under action items:
Council will vote to approve redrawn precincts for the city. Around 40 percent of Charlottesville voters will cast their ballots somewhere different beginning with the June 20 primary. The public kickoff of this process began in January, as I wrote about. What appears missing from the staff report is any record of what comments were received. This document will also have to eventually be updated to reflect the new names of the elementary schools that have been renamed and will be renamed. Why not do that now? (staff report) (resolution)
Council will appropriate $175,000 from the Virginia Land Conservation Fund to purchase 8.6 acres of land in Albemarle County directly across Moores Creek from Azalea Park. The future Moores Creek Trail will not travel the southern side of that waterway, obviating the need for a bridge. (staff report)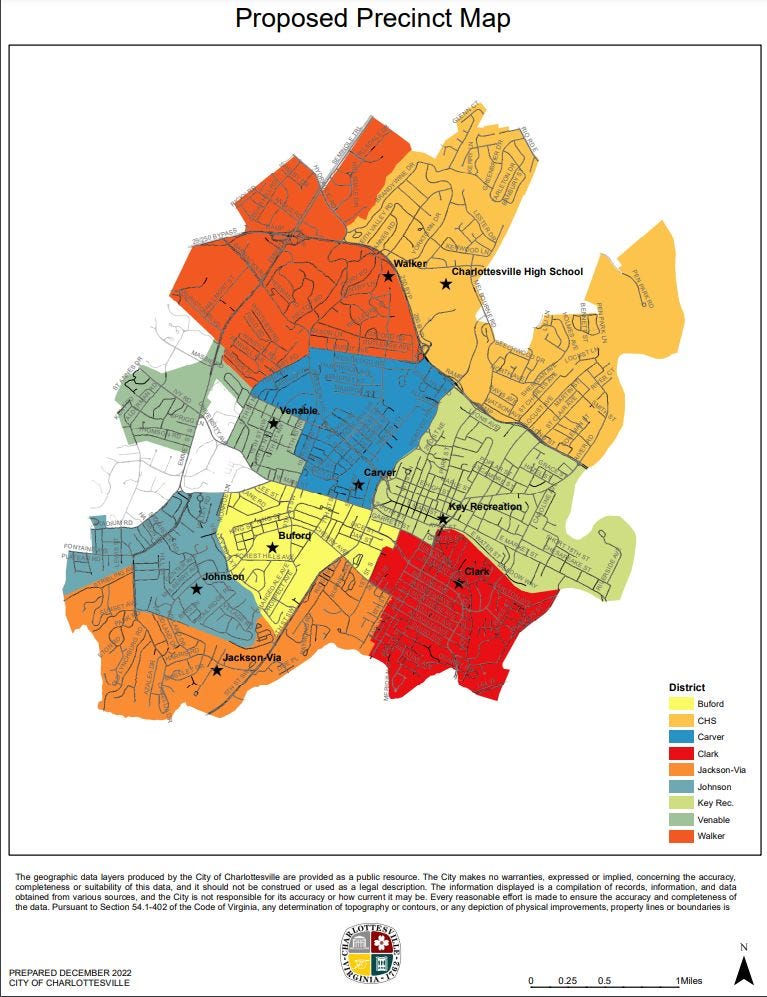 The main item for this meeting will be the introduction of both the city's budget for FY24 and the School Board's $107,128,647 budget for Fiscal Year 2024. There is not a direct link to the School Board budget itself, but there is one to a 15-page presentation.
It used to be practice in Charlottesville for the City Manager to speak with reporters as soon as the FY24 budget was published to answer questions to help us tell the story of what's in the budget. There's no communications director now to organize that sort of thing, and I didn't ask like I used to every week. But, there have been many, many meetings that I've reported on that get us to this point. My most recent story is from February 8 and explains that Council is not going to raise the real property tax rate this year. (all city budget stories)
The actual draft budget does not appear to be available online, so I'll wait to write about the details another day. Take a look at the city's budget page.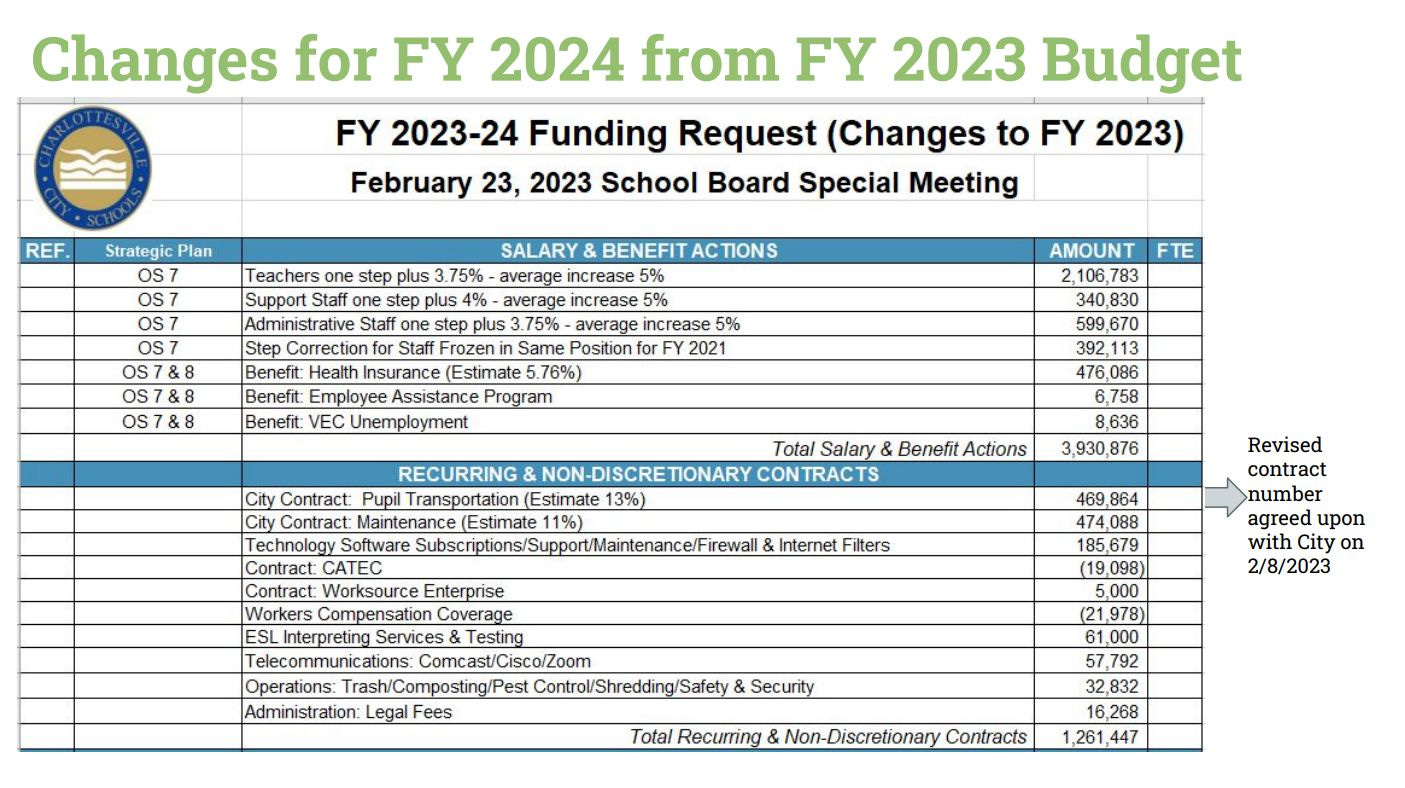 Louisa Supervisors to get update from Dominion on Lake Anna power station
The Louisa County Board of Supervisors will begin their day with a 4 p.m work session on the budget. There's nothing published for this meeting, but if you want details on the budget picture so far, I suspect you might find that on Tammy Purcell's Engage Louisa. It's on Substack, which has a great app for the many publications posted on that platform. (download the app)
The regular session begins at 6 p.m. after closed session.
There will be presentations from the Louisa Arts Center, the Commission on Aging, and the regional Hazard Mitigation Plan that's been put together by the Thomas Jefferson Planning District Commission. Supervisors were also briefed on that plan in July 2022 as I wrote about at the time. The meeting packet includes several examples of mitigation specific to Louisa County (page 38).
Under new business, there will be a resolution to request that the Virginia Department of Transportation begin a project to address "Needs Associated with the Bridge on Hamilton Road Over the South Anna River."
"The route includes a bridge over the South Anna River which requires attention to address its ability to handle vehicular traffic, as the bridge is insufficiently rated to carry necessary emergency vehicles and other heavier loads," reads the resolution.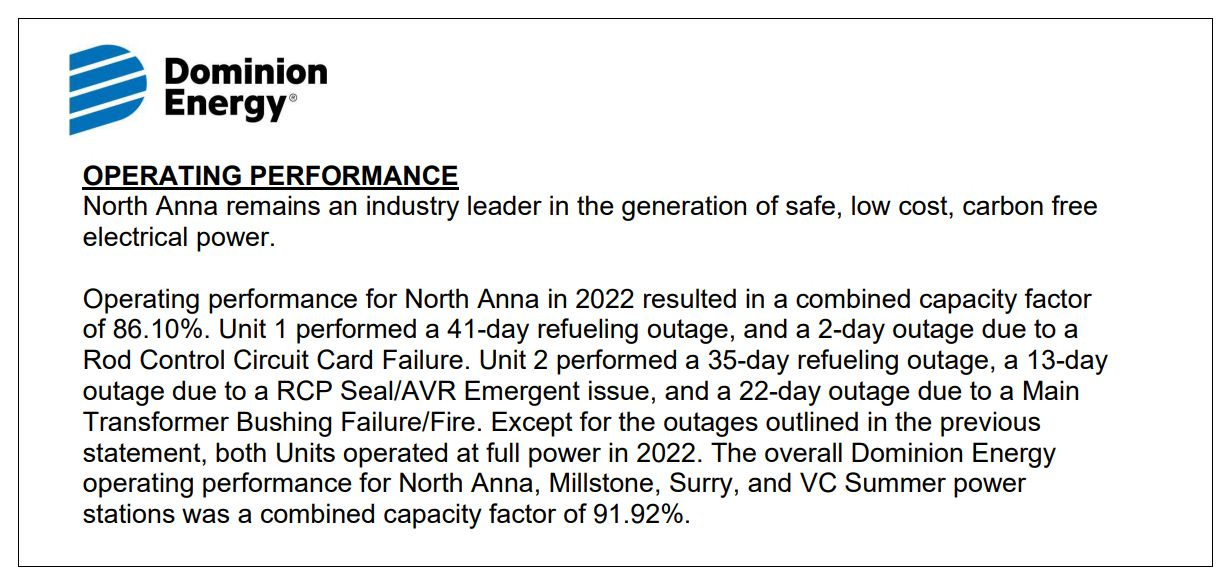 There are three items under public hearings.
One is a discussion on the State of the Station from Dominion Energy on their Lake Anna power station. (page 173)
The second is a rezoning request from the Mercerville Land Trust for 33 acres of land from A-1 to R-2 for the creation of 13 single-family residential lots near Lake Anna but not directly on the waterway. (page 195)
The third is a request from Zion Town Center LLC for additional units at a multifamily mixed-use project at Zion Crossroads to the south of the Walmart Distribution Center. This project was previously rezoned in the summer of 2019 but now the Stony Point Development Group wants to go from 599 residential units to 723 units. (page 219)
ARB to review Piedmont Housing Alliance's apartments at Southwood
Take a big breath. This one starts with a long sentence.
When the Piedmont Housing Alliance submitted plans for the apartments they are building at Southwood to satisfy part of Habitat for Humanity of Greater Charlottesville's obligation to construct affordable units, the Virginia Department of Transportation did not classify 5th Street Extended / Old Lynchburg road as an arterial road.
That meant the county's Entrance Corridor rules did not apply and the Architectural Review Board did not have jurisdiction to approve the plans for what are now being called the Hickory Hope Apartments.
"In December 2022, VDOT notified the County that the classification of 5th Street Ext./Old Lynchburg Rd. was revised to "arterial," reads the staff report for the ARB's meeting today. "Consequently, new applications for site plans and building permits along 5th Street Ext./Old Lynchburg Rd. from the city line to Hickory St. are subject to ARB review."
This gives the public the chance to get an update on what's happening at the site, which will see 70 apartments reserved for income-qualifying households. Here's a section from the letter from architectural firm BRW Architects (read the letter):
"This affordable housing project will provide elevator-accessed one, two, and three bedroom units; a 765 to 1,485 square foot flexible community space open to the entire Southwood neighborhood; a space dedicated to the Monticello Area Community Action Agency (MACAA) Head Start program; PHA's leasing facility; and other residential support spaces."
Construction is expected to start construction on May 31, 2023. The ARB meets at 1 p.m. Details in the meeting info.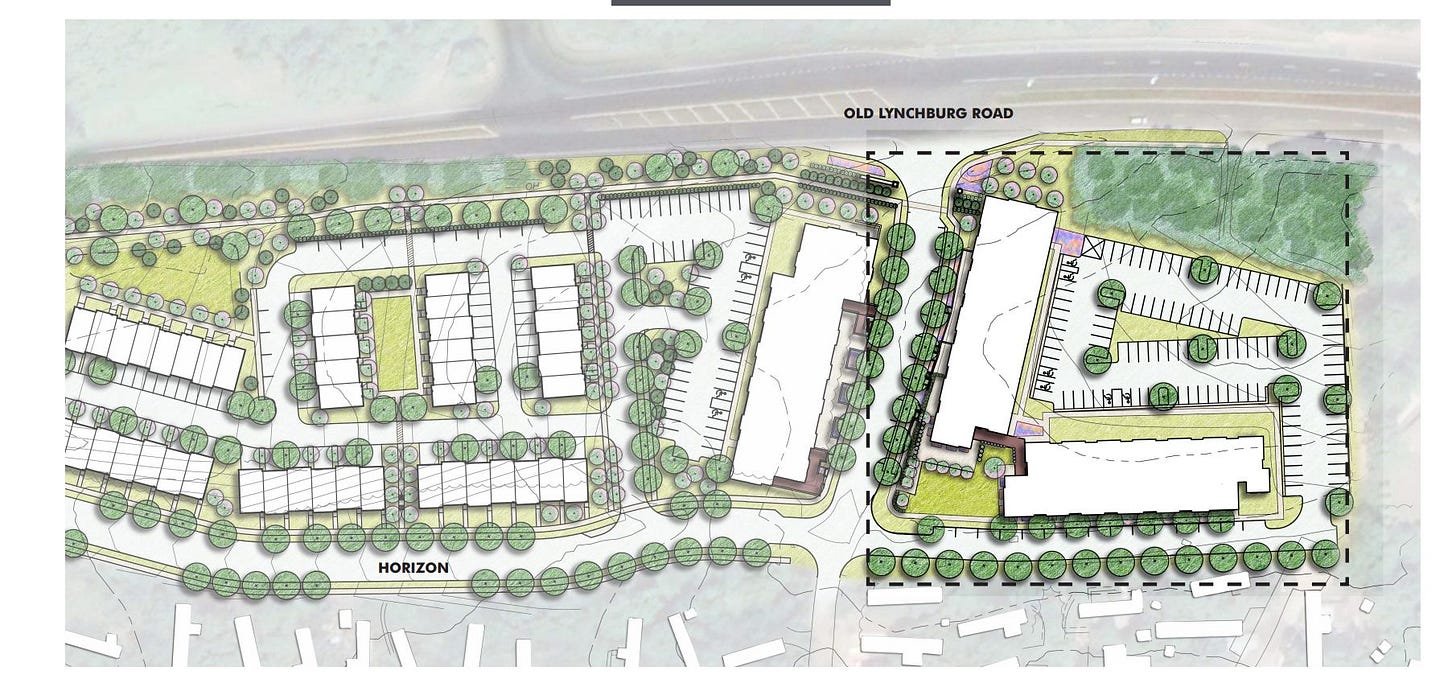 Albemarle Fire/EMS executive committee to meet
If I had funds for a dedicated reporter, I might put that person on the regional public safety beat. One meeting I would assign them to is the Albemarle County Fire and Emergency Medical Services Executive Committee. In a time when disaster seems like it could be a moment away, how does local government work to keep people safe and respond when something tragic happens?
Minutes are never a complete record, but they can be skimmed quickly. Here is some of what happened at the last executive committee:
There was a discussion of a Material Noncompliance Complaint from the Chief of the Stony Point Volunteer Company against Albemarle Fire Chief Dan Eggleston but the minutes don't indicate much of the substance or induce the complaint. A dedicated reporter would be tracking this down for the public. At the meeting, Senior Assistant County Attorney Amanda Farley gave her opinion that the complaint should not be addressed to an individual. At the meeting, Lang complained about being "steamrolled" by the presence of a member of the county attorney's office. This is part of the growing pains of a system that is increasingly professionalizing.
We also learn from the minutes that the East Rivanna Volunteer Fire Company about a mutual aid agreement with Louisa. The minutes describe a disagreement about whether a unit should have been dispatched for a specific incident. Also growing pains.
Also on the agenda under unfinished business is a discussion of EMS call types. There's no information involved in advance but if the community had a dedicated reporter, we'd know more. This person would be in attendance at the public meeting that begins at 4:30 p.m. in Conference Room 2 at the Albemarle County Department of Fire Rescue at the county's office building on Fifth Street Extended. (meeting info)
Tuesday, March 7, 2023
Nelson Board of Supervisors holding special meeting for recreational needs at Larkin property
In the past year, the Nelson County Board of Supervisors agreed to purchase a 300-acre property near the high school and middle school for future recreational needs. They hired the firm Architectural Partners to review potential uses. These include:
A recreation center
Athletic fields
Industrial sites
Housing
A career and technical education center
A reservoir for future water supply
Hydro-electric or solar power generation
An agricultural facility
Architectural Partners will return with their report at a special meeting of the Nelson County Board of Supervisors that will begin at 9 a.m. at the Courthouse in Lovingston.
But first, Jerry West with the Parks and Recreation department will present the results of a recreation assessment.
Greene Supervisors to hold budget work session
It's the most budgetful time of the year! The Greene County Board of Supervisors will hold a work session beginning at 4:30 p.m. (meeting packet)
As with Charlottesville, the draft budget for FY24 is not available online in advance. Interim administrator Brenda Garton will present the budget, followed by presentations from the School Board, the Sheriff's office, the Commonwealth's Attorney office, the Treasurer's office, and the Clerk of the Circuit Court, and the Commissioner of Revenue.
While there are no advance materials, you can take a look at the county's budget page for previous year's documents. There will be a second budget work session this week on Thursday.
Fluvanna PC to review Comprehensive Plan
Fluvanna County is in the home stretch of an update of the Comprehensive Plan. The Planning Commission will meet at 6 p.m. for a work session on the plan review before their regular meeting at 7 p.m. This meeting will be at the Carysbrook Performing Arts Center at 8880 James Madison Highway Fork Union, VA 23055. (packet)
"A comprehensive plan provides a blueprint for the future of a County by establishing a framework for future growth and development or by defining the rural preservation techniques to maintain Fluvanna County's unique rural character and preserve land," reads the draft document.
Fluvanna's first plan dates back to 1977 and the current revision got underway in 2020 and was disrupted by the COVID-19 pandemic.
This discussion will be centered around Chapter 6 which deals with community planning areas and rural crossroads areas. This is in advance of a workshop to be held this spring on land use recommendations in the plan.
There do not appear to be any items for the regular meeting except for a report from Community Development Director Douglas Miles.
Albemarle County to begin revising policy on cell towers
Since 2000, Albemarle has had a policy in place to place a strong emphasis on the visual impact of tall towers used for telecommunications. Some on the Board of Supervisors have called for a review to make it easier for companies to build more structures to broaden the reach of cell service in the rural area. Now, a kick-off meeting will take place at 4 p.m. to begin that process.
"Albemarle County is embarking on a Wireless Master Plan project which includes telecommunication (personal wireless facility) regulation updates, wireless infrastructure catalog and an engineering study identifying gaps in wireless services throughout the County," reads the flier for the meeting which will take place in Room 241 at the county's office building at 401 McIntire Road.
If you want to know where things were in 2012, here's an "uncategorized" article I wrote for Charlottesville Tomorrow in October 2012. Thanks to all the previous donors there who helped give me the education I needed to help serve the community the way I do. I would have stayed, but was told no one wanted to read about meetings and that I would be doing something else. So I quit. (meeting info)
In other meetings:
The Fluvanna Board of Equalization meets at 1 p.m. in the Morris Room in the Fluvanna County Administration Building. They will hear five appeals. (agenda)
Charlottesville's Sister Cities Commission will meet at 4:30 p.m. in the large conference room in CitySpace. On the agenda is a discussion of public comment that came up at the February meeting. Two participants in a January 2022 trip to Winneba expressed concern about a fellow traveler and asked that that person be banned from future trips.
The Charlottesville Tree Commission meets virtually at 5 p.m. There's no agenda on the meeting info page. (meeting info)
The Nelson County Board of Zoning Appeals will meet at 7 p.m. There's no agenda on the calendar item. (calendar item)
Wednesday, March 8, 2023
Albemarle Board of Supervisors to hold budget work session
Albemarle's proposed $551.5 million budget for FY24 has been released for a week and a half and last week there was a budget public hearing. I just did a quick search on news.google.com and see no stories about that event and will be writing one up for the next installment of this newsletter. I'm also fairly certain I've written the only long-form article about the document. You can read my story from February 25, 2023 here.
Albemarle's population grew 13.7 percent from 2010 to July 2021 according to the Weldon Cooper Center for Public Service. Their estimate went up to 115,495 as of July 2022.
With that population comes the need for schools, teachers, police, firefighters, teachers, and additional spending on infrastructure. The proposed budget does not increase the real property tax rate, but does include the additional revenue that came from an average 13.46 percent increase in assessments. Much of the budget this year is intended to prepare for the future. The document's title is Activating the Strategic Plan to Strengthen our Foundation.
Some in the community are concerned those assessments will hurt people who have lived here on fixed incomes and are not part of the growth trend. Others say the county must spend more on services. For many years, no one showed up at the budget public hearings. I'll write out their comments more specifically for tomorrow, but the public hearing will inform a series of work sessions between Supervisors and staff that begin today with a work session at 3 p.m. (meeting info)
They will review pages 49 through 232 of the budget. These range from an overview to non-department expenditures. This is the link to the full budget document. Whether you would like to see the government spend less or you would like to see the government spend more, the conversation must start with the details.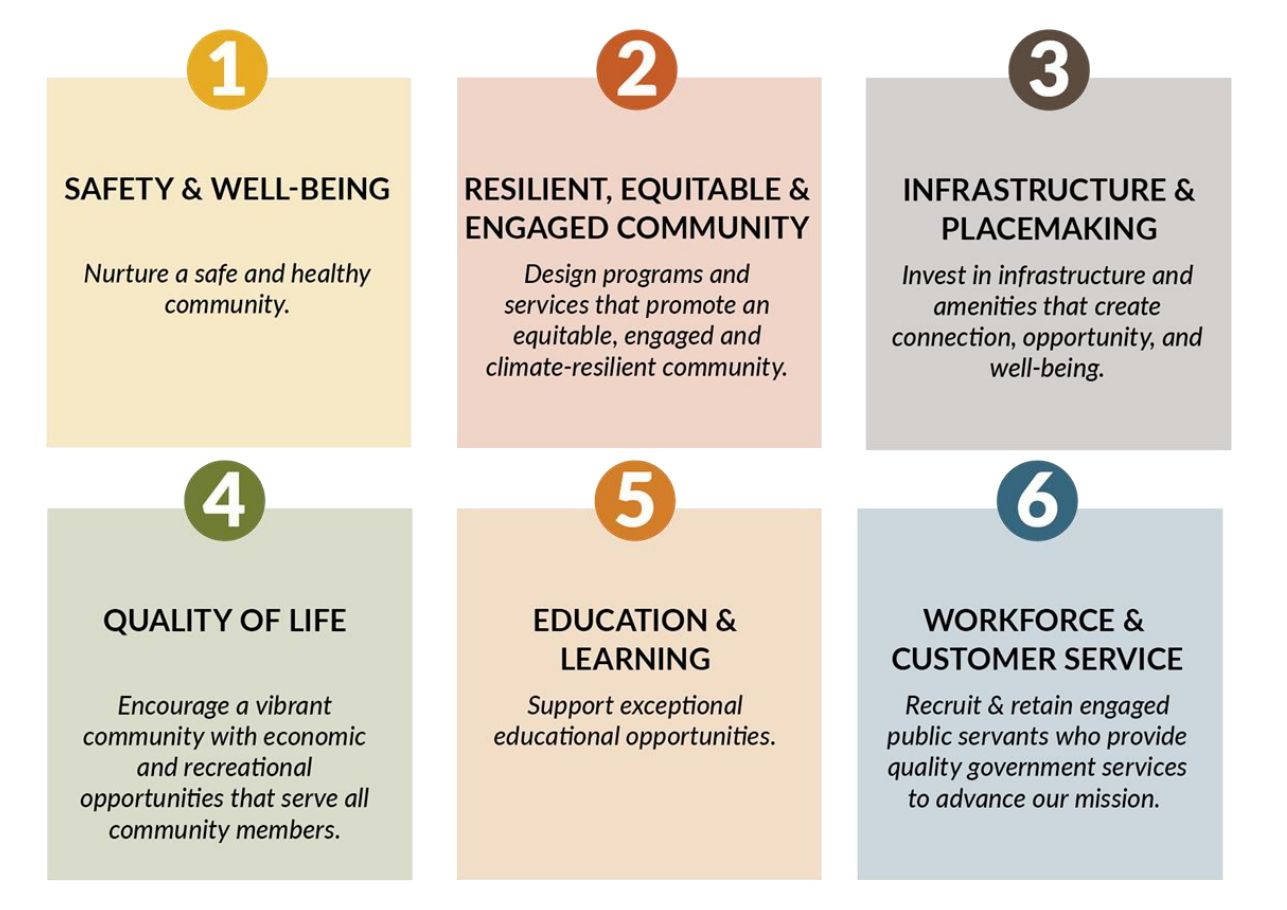 In other meetings:
The James River Water Authority will meet at 9 a.m. at the Fluvanna County Administration Building at 132 Main Street in Palmyra, VA 22963. There is no agenda available at publication time.
The Crozet Community Advisory Committee will meet at 7 p.m. in the Crozet Library meeting room. There will be a presentation from Chief Kostas Alibertis of the Western Albemarle Rescue Squad and one on how to use the county's County View system. I use that system periodically to find out what applications have been approved or are pending on particular projects. It's a very important tool and Albemarle is updating it. (meeting info)
Thursday, March 9, 2023
Louisa Planning Commission to review 20 year capital improvement program
The Louisa County Planning Commission will meet for a long-range planning work session at 5 p.m. There's no information about that meeting posted on the portal. Their regular meeting is at 7 p.m. (agenda packet)
There are four public hearings.
The first is on the Capital Improvement Program for FY24. Louisa County takes a 20 year look ahead at its capital needs.
"The information provided in the CIP is useful for projecting future revenue needs and setting funding priorities. It is also a valuable planning tool for the preparation of the County budget," reads the staff report.
The Weldon Cooper Center at the University of Virginia forecasts the population to grow from a 2022 estimate of 37,596 to a 2050 projection of 52,706. I hope to do a deeper dive into this in a story this week. There's a lot in here to review.
But one big ticket item is the need for more infrastructure for fire and Emergency Medical Services. That includes a request for a new station to serve the growing Zion Crossroads area.
"The current Fire and EMS station is inadequate and currently has had a [trailer] placed on site for living quarters due to the small living area of the older metal building that once housed the volunteers of the department," reads a request from the fire departments. "The location of the current station is not ideally located to help with the call volume and increased call times."

The second is for the creation of a Technology Overlay District in the county's Land Development Regulations. This is an initiative intended to attract new business to Louisa.
"Technology businesses benefit the community by providing jobs and tax revenue with minimal impacts on public services and neighbors," reads the staff report (page 106).
The third is for "new item to minimal lot area" in the county's Land Development Regulations. This would apply lot standards for R-2 zones to any adjacent property.
The fourth is for a conditional use permit for Lane Industrial and Supply LLC. This is to operate a equipment sales and rental business at the intersection of Route 22 and Route 613.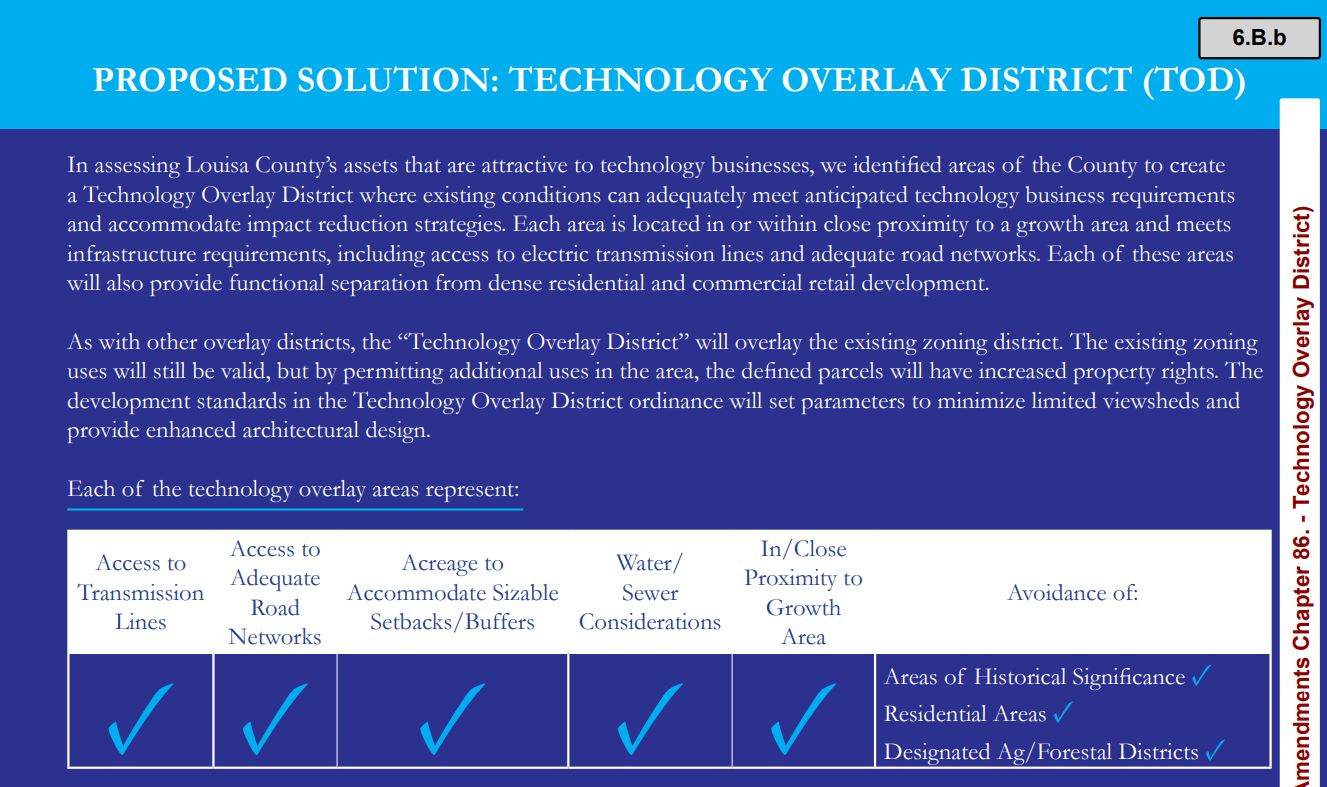 Design public hearing to be held for improvements to Dominion/Commonwealth intersection
It is Sunday as I write this and so I have no one to ask to clarify. But it appears that Albemarle County is moving ahead with an internal design for improvements to the intersection of Commonwealth Drive and Dominion Drive. The county's Office of Facilities and Environmental Services has produced documents it is taking to the public for a design public hearing. The following are direct from the meeting info.
Improvements are proposed at strategic locations and within the vicinity of existing or relocated transit stops along the south side of Commonwealth Drive (Route 1315) from Hydraulic Road (Route 743) to Greenbrier Drive (Route 866).
A sidewalk is also proposed along the north side of Dominion Drive (Route 851) from Seminole Trail (Route 29) to Commonwealth Drive (Route 852).
In other meetings:
Friday, March 10, 2023
Charlottesville Historic Resources Committee to meet
They meet at 11 a.m. virtually. The agenda isn't ready yet. It will be here at some point. 
---
This post was contributed by Sean Tubbs. Sean is a journalist working to build a new information and news outlet centered around Charlottesville and Virginia. In 2020, he launched a daily newscast and newsletter and also created a semi-regular podcast on the pandemic.
Support for Sean's "Week Ahead" update comes from The Piedmont Environmental Council.