Nestled in an urban forest, the Fifeville Community Trail makes it possible for neighborhood residents to travel safely to Cherry Avenue, Tonsler Park and into the heart of Charlottesville without the company of fast-moving traffic.
---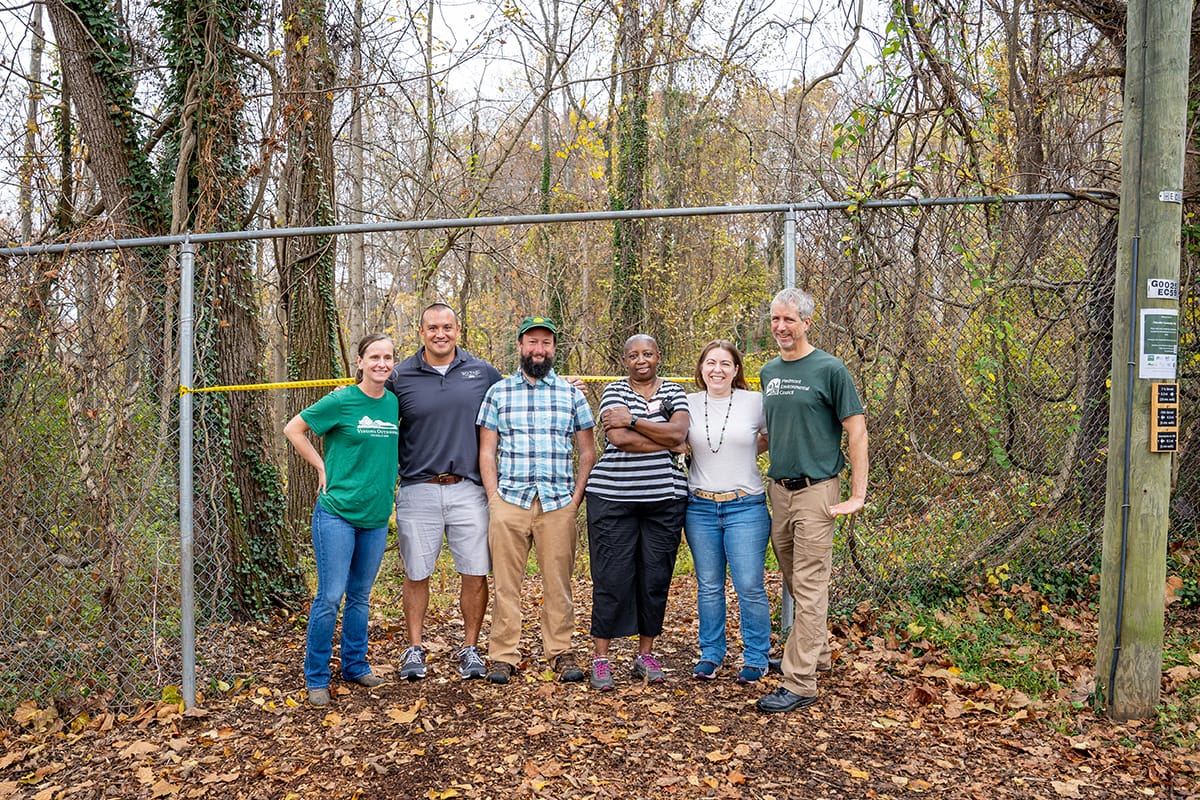 The Fifeville Neighborhood Association created the Fifeville Community Trail in 2022, with support from numerous organizations, including The Piedmont Environmental Council (PEC), the Rivanna Trails Foundation (RTF), the City of Charlottesville and Woodard Properties, which owns the land. The x-shaped trail connects Greenstone on Fifth (an income-qualified housing development) to Tonsler Park and Fifth Street to the Cherry Avenue corridor via 71/2 Street.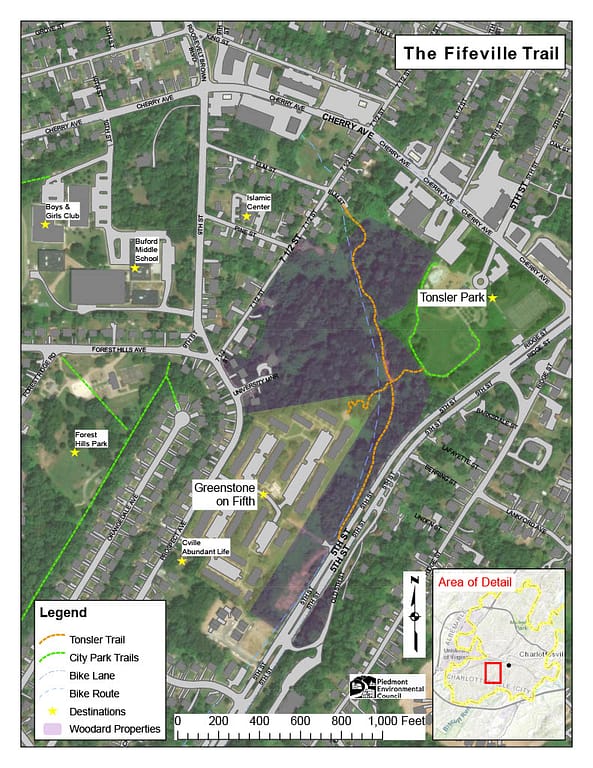 Fifeville Neighborhood Association has worked closely with community partners including Abundant Life Ministries, the Boys and Girls Clubs of Central Virginia, the Islamic Society of Central Virginia, Wildrock, and many others.
Funding for the trail began with a grant from the Heal Charlottesville Fund of the Charlottesville Area Community Foundation. RTF and PEC co-wrote a successful $25,000 Get Outdoors grant from the Virginia Outdoors Foundation for construction, lights, signage and more.
The stream-side trail recreates a historic connection that was severed during Urban Renewal during the second half of the 20th century. It provides an important cross-neighborhood connection and a quiet, natural space in an area with insufficient sidewalks and open space.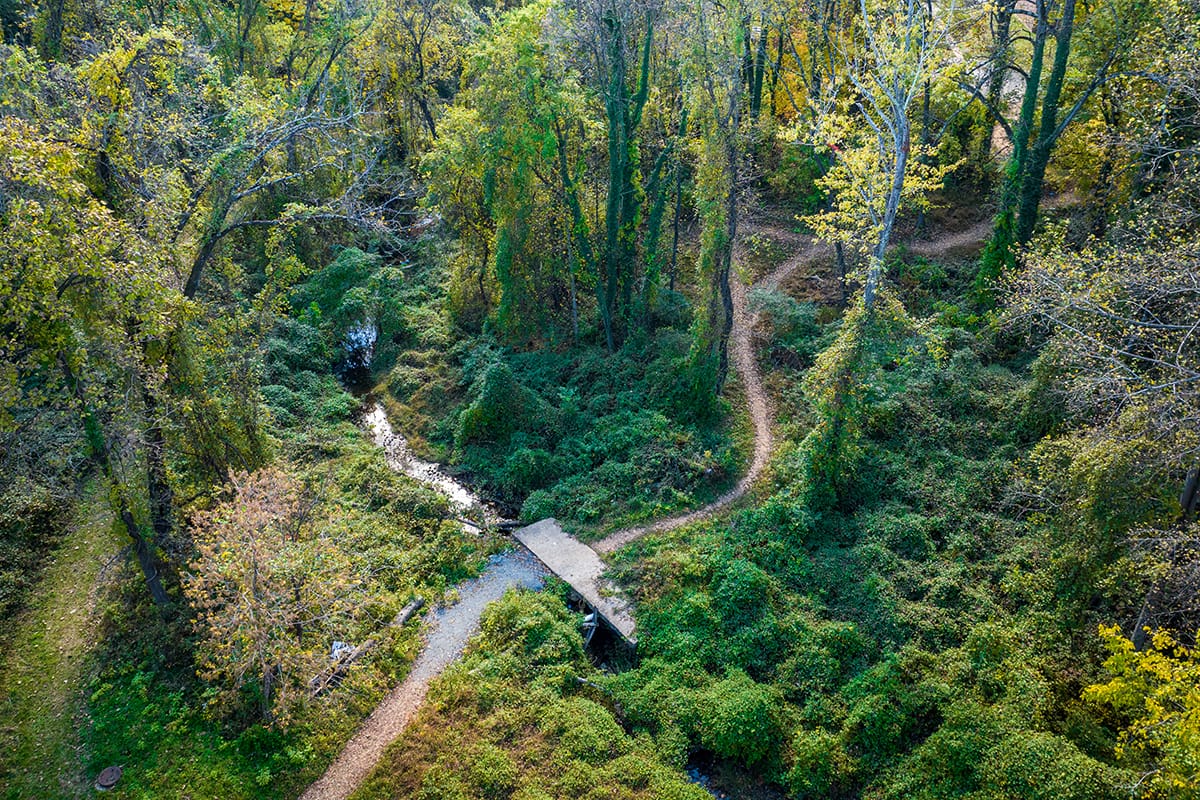 Get involved
There are plenty of opportunities for residents and members of the community to pitch in to help maintain and improve this space!
More information
For inquiries or feedback, please contact Peter Krebs, PEC (pkrebs@pecva.org) or call 434-465-9869.