The following announcement was sent out via email. Sign up for PEC email alerts>>
Dear Supporter,
March is our Membership Month, a time of year when we celebrate our current members and encourage others to join or renew!
I'd like to take a minute this week to highlight three upcoming events geared towards PEC members and supporters.
Learn more below and sign up to attend!
---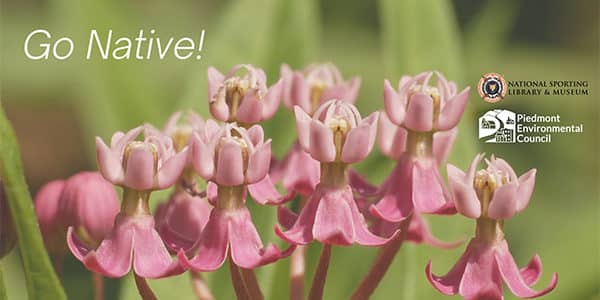 Thursday, March 11
Go Native!
6:00 pm – 7:00 pm
Virtual via Zoom
Facebook event page

Thinking about your spring and summer garden? Join PEC and the National Sporting Library & Museum on Thursday, March 11, and be inspired about how native plants work to support the biodiversity of the Piedmont region. Learn more about how native plants are the building blocks for wildlife habitat and support a vast diversity of insects, birds, and other species, as well as how they promote clean water and soil health and provide us with a sense of place.
Learn what thrives in the Piedmont region, what resources are available, and how important it is to go native. As Dr. Doug Tallamy has noted, we should "garden as if life depended on it!"
Celia Vuocolo will be presenting in her role as wildlife habitat and stewardship specialist with The Piedmont Environmental Council and as co-chair of the Plant Northern Piedmont Natives campaign.
Free for PEC and NSLM members; $10 for non-members. Registration required.
---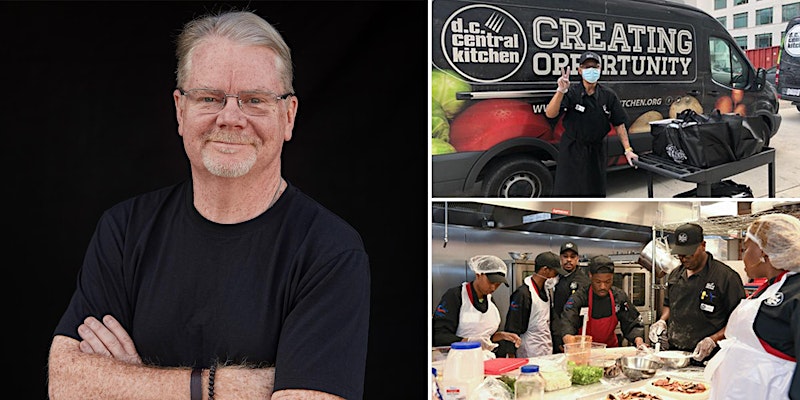 Tuesday, March 30
Quarterly Keynote featuring DC Central Kitchen CEO Mike Curtin
2:30 pm – 3:30 pm
Virtual via Zoom
Facebook event page

The first installation of a new event series, PEC's Quarterly Keynote webinars will feature a different speaker and topic each quarter. In March, attendees will enjoy a candid conversation with DC Central Kitchen's Mike Curtin about the important role local food systems play in addressing food insecurity.
DC Central Kitchen is a nonprofit that uses career training, job creation, and sustainable business practices to strengthen local food systems and reduce disparities in health and economic opportunity.
The organization's life-changing social ventures include providing culinary job training to at-risk adults, turning wasted food into balanced meals for shelters and nonprofits, and serving healthy, scratch-cooked meals in low-income schools.
Free for members. Suggested donation of $10 for non-members. Registration required.
---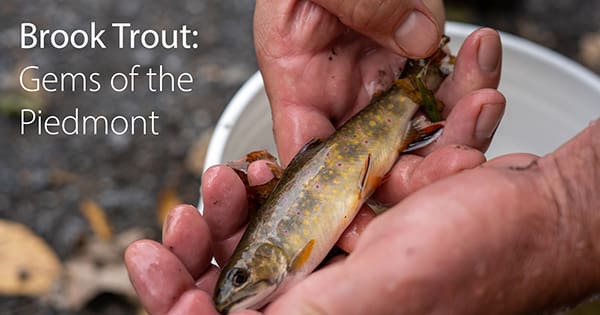 Thursday, April 29
Brook Trout: Gems of the Piedmont
6:00 pm – 7:00 pm
Virtual via Zoom
Facebook event page

This event was originally scheduled in February but was rescheduled due to inclement weather.
Once abundant throughout the east, the beloved eastern brook trout has been declining over the past century. Join me and my colleague Claire Catlett for a talk about current challenges facing Virginia's state fish and PEC's work with partner organizations, local landowners and state and federal agencies to ensure the survival of this iconic species.
Anglers are key partners in conservation and restoration work benefiting our streams and rivers. Elizabeth von Hassell, President of the National Sporting Library and Museum will be kicking off the program and also sharing a few highlights focused on fishing from the NSLM collection.
Free for PEC and NSLM members; $10 for non-members. Registration required.
---
We hope you'll join us at one of these great events. And if you haven't joined PEC or if it's been awhile since you renewed your membership, we'd love to have your support. Annual PEC membership starts at $40.
You can also renew your membership by becoming a monthly sustaining member for as little as $10/month!
Sincerely,
Kendra Atkins
Development Assistant
The Piedmont Environmental Council
katkins@pecva.org