Dear Friends,
The emergence of the Brood X cicadas this year weirdly coincided with our reentry into in-person interaction and engagement after more than a year of Covid-related restrictions and social distancing and a time of historic political and social change.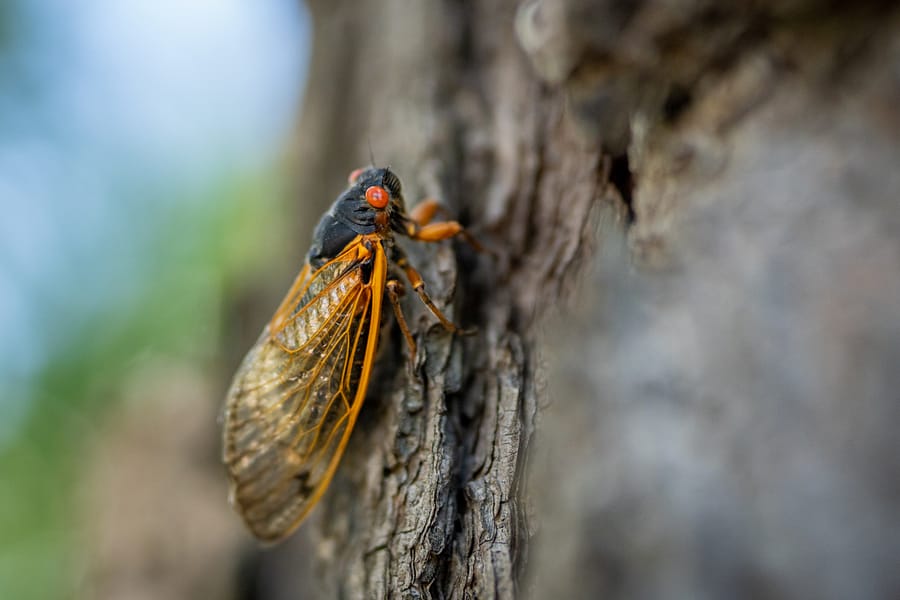 Over the past few weeks, we happily supplemented webinars and online meetings with a number of in-person gatherings and events, with plans to add more face-to-face activities as we move toward September. PEC staff are now able to work out of our offices in Charlottesville, Orange and Warrenton, as determined by their comfort level. And with the experiences of the past year, they now have at their disposal the efficiency and expanded reach of remotework tools to complement the benefit of working on site.
Right now, we have tremendous opportunities to accelerate work on conservation, to improve public access to nature on land and on the water, to strengthen local food systems, and to move toward more sustainable infrastructure for water quality, energy and transportation. The challenge is identifying the projects that make the most sense and advancing them for consideration of approval and funding. And while it may feel as if we've not seen each other in a long time, PEC staff have been very busy working with many partners to move projects and policies toward those broader goals, as you can see from the articles in this issue of The Piedmont View.
The Heyward Community Forest public access improvements is one example. The story map from the Afro-American Historical Association of Fauquier County highlights the breadth of cultural and historical resources in our region, bringing people in touch with carefully curated information. Thousands of trees are being planted as part of PEC's partnerships with Friends of the Rappahannock in the Headwater Stream Initiative and with Albemarle County and Friends of the Moormans River. The Community Farm at Roundabout Meadows has hundreds of volunteers helping us meet expanded demand for fresh produce, while our efforts to donate and deliver milk, eggs, and meat to food insecure households continue through our Farm to Food Bank initiative.
In this socially-distant last year, we've worked especially hard to let you know about our work and opportunities through a variety of communications tools at your disposal. This quarterly publication, The Piedmont View is one; and we couldn't be happier to welcome back the "Out and About" and "Upcoming Events'' sections that recap past events and invite you to upcoming ones. The 300,000 Buy Fresh Buy Local guides mailed and delivered this spring to every household and business in the Piedmont region is another, as is a mailer focused on conservation options that went to rural landowners in the Piedmont.
But many people now go to the internet and social media for their information. PEC communications staff have produced about 40 new videos capturing the places and people that PEC is working with across the region. These are available on our YouTube channel and many have been posted on Facebook and Instagram. We continue to post new ideas and information to the PEC website, where you can find some of the latest PEC-related news under a page aptly named "The Latest." And we encourage you to sign up for email alerts and information, which provide urgent updates and action opportunities as they arise.
Most importantly, we look forward to seeing you in person once again and working with you on the ground.
Sincerely,
Chis Miller, President
---
This letter appeared in The Piedmont Environmental Council's member newsletter, The Piedmont View. If you'd like to become a PEC member or renew your membership, please visit pecva.org/join.