The Afro-American Historical Association of Fauquier County and The Piedmont Environmental Council are excited to share a new, interactive, online story map documenting the African American experience in Fauquier County. The story map provides digital access to information about the history and contributions of Fauquier's African American communities, schools and churches established before and after the Civil War.
In 1860, about half of Fauquier County's population was made up of free and enslaved African Americans. On the heels of the historical periods of slavery, Reconstruction, Jim Crow, the great migration, civil rights and integration, descendants of these residents now make up less than 10 percent of Fauquier's population. Only remnants of their many communities are still present, yet their contributions to Fauquier County remain.
This story map attempts to tell the history of the lives of these often overlooked and forgotten Americans.
"For many years, I have envisioned a map of Fauquier County with various overlays pertaining to African American history. When Kristie [Kendall, PEC historic preservation coordinator] and I talked about it, I thought: yes! This would be one layer of African American heritage, and immediately my mind started racing about all the other stories and history that could be continuously compiled. A lot of Fauquier's history is well documented, but the African-American presence is often invisible within textbooks and other areas," said AAHA President Karen Hughes White.
View the full press release >>
What's in the Story Map?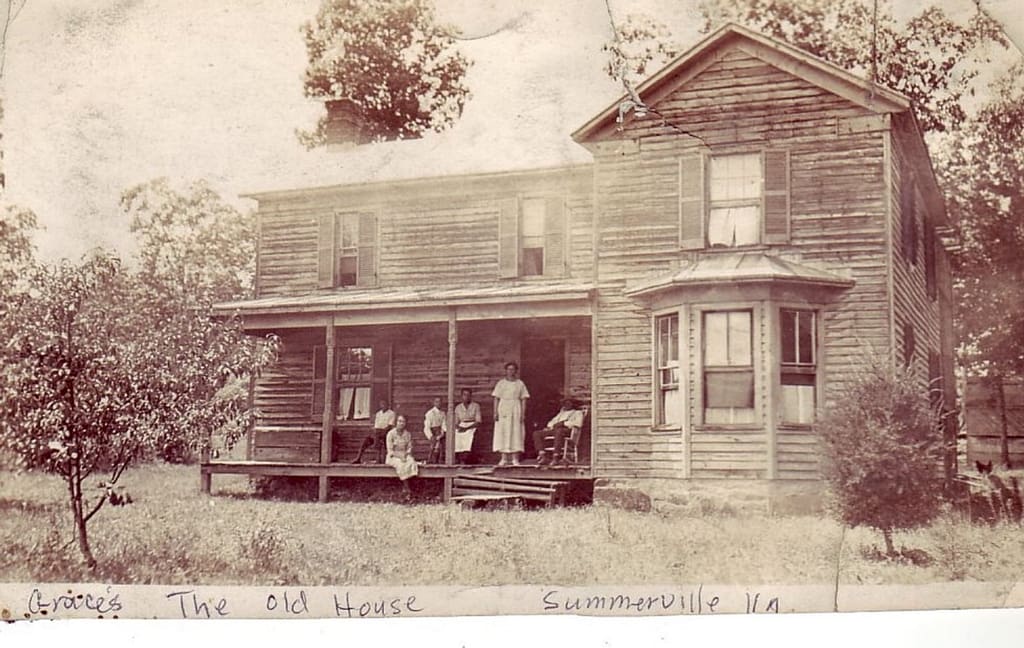 The interactive story map, visible at www.aahafauquier.org/storymap, includes a map of Fauquier County with points locating African American schools, churches and communities. Visitors can click on each point to see a photo and read a short description. A "read more" cue takes visitors to an interactive webpage with additional history and photographs.
The story map was a major undertaking on the part of AAHA staff, who led the project and built upon decades of prior research identifying and documenting the history of African-Americans in the county. PEC provided drone photography, and with its story mapping experience, created the interactive web map embedded within the story map site, which is hosted through PEC's ArcGIS Online subscription. AAHA Digital Programs Director Aysha Davis, built out the story map with AAHA's collected history, stories and imagery. Fauquier County Geographic Information Systems department provided tremendous geolocation assistance with specific latitude and longitude coordinates for many of the points on the map.
---
Project Partners
Major thanks goes to the PATH Foundation for providing funding support!
Additional Resources / Information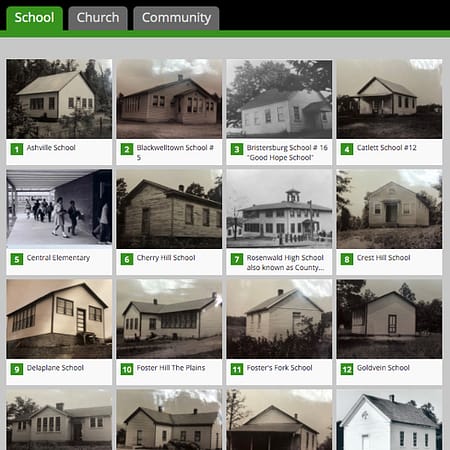 As community-driven nonprofit organizations, the Afro-American Historical Association of Fauquier County and The Piedmont Environmental Council rely on member support, feedback and engagement. If you feel inspired by what you see in the story map, learn more about Fauquier's historic African American communities and expand or share your knowledge by:
Visiting www.aahafauquier.org and searching the available databases for more information which include 1867 Voters, African American Marriages, Bible Records, Born Free & Emancipated, and AAHA Archives.
Reaching out to info@aahafauquier.org with photos, information, documentation, stories etc…or simply to share your response to the story map. We would love to hear from you!
Contacting your elected officials and asking them to support greater local, state and federal recognition of these important, but often overlooked communities and historic resources.
Looking forward, AAHA and PEC are already thinking on ways to add, enhance or add new resource layers to this story map project. Potential future additions include: church and community cemeteries, burial sites of the enslaved, and known small family burial sites; sites of impactful historical events; names and location of early African-American owned businesses; sites of fraternal lodges and the story of civic role they played in the African American community, and more!
Stay tuned and please contact AAHA with questions and feedback: www.aahafauquier.org/contact
---
Questions about the project? Contact PEC's Historic Preservation Coordinator Kristie Kendall at kkendall@pecva.org.