Aided by Virginia's northern Piedmont climate, pasture conditions, and open space, raising beef cattle has become one of the region's dominant agricultural land uses. Cattle farming contributes enormously to the local economy, quality of life and vitality of all the region's communities, and the growing retail market for beef may even represent one of the best models for sustaining the success of the area's small farms. Over the past year, that market has been simultaneously enhanced and challenged by pandemic-related supply problems.
When major national animal protein processors closed down due to the spread of Covid-19 among their workforce, consumers demonstrated in ever-increasing numbers how much they value knowing where their food comes from. Jacob Gilley of Heaven's Hollow Farm in Madison County raises beef cattle for sale directly to consumers. He said demand for locally-produced meat has vastly increased. "Our farm has been blessed with an increased interest in our local meats, as consumers became more aware of the fragility of the existing food system."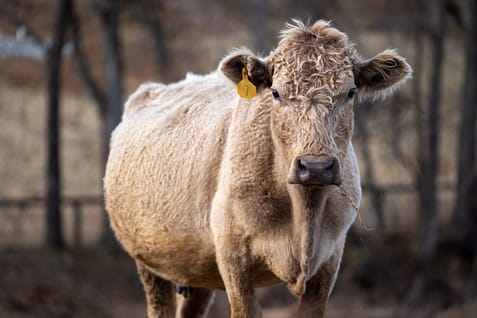 But that growth brought challenges as well. Without national processors, local farmers turned increasingly to small, local processors, who found themselves operating at 125-150 percent of their normal capacity and stressed by storage limitations and labor needs. Gilley said small producers are accustomed to dealing with processing slots six to nine months away, but suddenly, wait times for processing cattle were 12-18 months with little flexibility.
"We hope we can continue supplying our customers moving forward, but we know that processing could be a bottleneck for expansion and a real challenge for our farm," Gilley said.
These circumstances presented an opportunity for PEC to scope out the problem and look for some viable solutions, in keeping with our mission to protect and promote the Piedmont's rural economy. We recruited the enthusiastic partnership of the American Farmland Trust (AFT), which shares our interest in sustainable agriculture, and with funding from the Prince Charitable Trusts, hired Fuller Consulting, a nationally recognized expert on animal processing operations. Visiting the region's seven USDA-certified animal processing facilities—in Winchester, Stephens City, Middletown, Harrisonburg, Lexington, Bealeton, and Lynchburg—we documented operations, capacities, staffing, challenges and opportunities. The study has resulted in several significant outcomes.
Expansion possibilities:
Fuller identified expansion potential at two facilities during our visits and subsequently provided detailed plans for equipment acquisition and process modifications that would increase production from 15 percent to as much as 50 percent. Fuller's suggestions may even prove useful to both facilities in applying for USDA grants to expand smaller processing operations.
Better access to processors:
PEC turned to Charlottesville-based Lightbulb Machine to help develop an interactive, online asset map of local processors, to provide a one-stop resource with meat processor locations, contacts, and operations information. Our hope is that this map will streamline farmers' access to producers, so they can get on with the business of raising high quality local beef for consumers.
Increase labor force:
The high demand and short supply of trained meat cutters was a challenge for every processor interviewed. Bringing untrained people in to fill these relatively high-paying, highly-skilled jobs roles forces slowdowns in operations and compromises safety. AFT and PEC are now working with the Rappahannock Center for Education to develop a training program we hope will build a larger pool of skilled laborers and enable meat processors to expand operations and increase their capacity to serve the region's cattle farmers. The program is expected to be offered in late fall 2021, and already, Virginia Polytechnic Institute and Virginia State University have expressed interest in offering the program as well.
>> Register for the Meat Cutting program: https://www.rappce.org/course/butcher_program/
What's next?
The survey surfaced the potential for value-added agriculture in some specialized niches, such as a processing facility specializing in such products as beef sticks and jerkies, which Gilley thinks could be an option for cattle that are culled from local herds and lead to economic loss for farmers. The survey is providing some guidance for non-USDA-certified processors interested in certifying and that may be of use to them in applying for a separate USDA grant program just announced. And finally, build- ing on the success of this local effort, Virginia Tech and Virginia State are embarking on a similar assessment of meat processors statewide.
"It's great to see PEC, AFT, the Rappahannock Center for Education, Virginia Tech and other organizations in Virginia working together to overcome these very real challenges for not only local producers like myself, but for the entire local food system so that consumers can continue to have access to locally produced delicious, healthy and safe food," Gilley said.
Ultimately, the goal of all of these efforts is to keep the Piedmont's working farms strong and successful and to protect the open space we all love and the economy that depends upon it.
---
By John McCarthy, Director of Strategic Partnerships.
This story appeared in The Piedmont Environmental Council's member newsletter, The Piedmont View. If you'd like to become a PEC member or renew your membership, please visit pecva.org/join.