Three days of rain gave way to sunshine on a May Sunday afternoon, perhaps a perfect symbolism for the official unveiling of a long-awaited project nearly 90 years in the making. A crowd of more than 50 people filled the Madison County Administrative Auditorium for the occasion.
When Shenandoah National Park was established in 1936, thousands of people in eight counties were forced off their land by eminent domain. The county-by-county condemnations of properties and land produced thousands of documents detailing the history of early 20th-century occupation of the Blue Ridge. For decades, these records remained in county courthouse basements and storage rooms, largely inaccessible and unsearchable.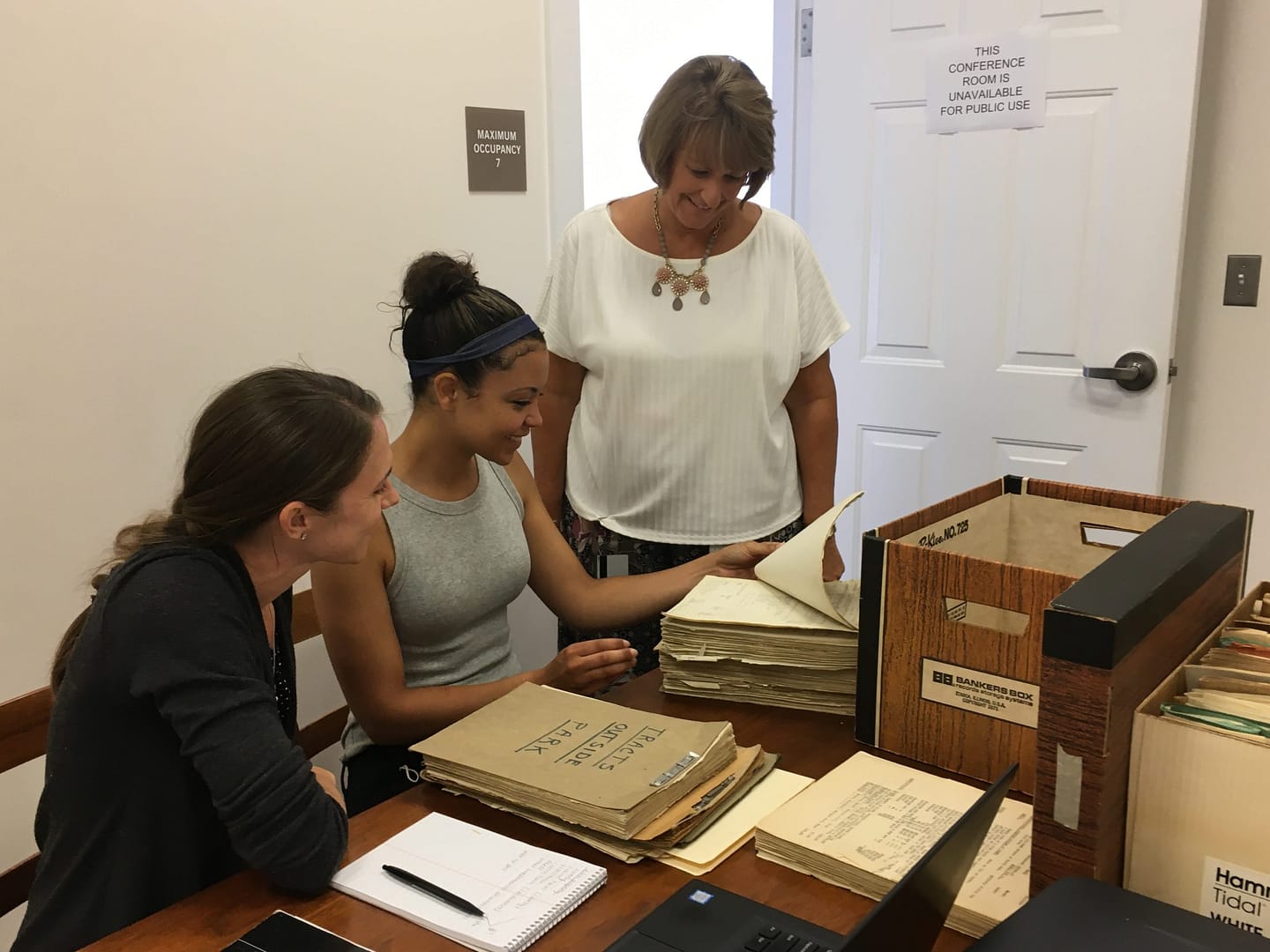 The May event celebrated the digitization and public availability of thousands of Madison County deed book records, court proceedings, individual case files and more. All are now accessible and searchable online at the James Madison University website, Histories along the Blue Ridge, which is accessible from pecva.org/snp-digital-records.
PEC approached Madison County Clerk Leeta Louk in 2021 about the possibility of digitizing Madison's collection. The Madison County Historical Society offered to fund the project, which allowed PEC to hire intern Victoria Garnett, who had archival experience. Between July 2021 and January 2022, Victoria assessed, organized and scanned thousands of pages. Each of the 361 tracts of land in Madison County that were assessed for inclusion in the Park had a land file, with multiple documents including assessments, a survey and claim form. Additional documents from the court case include the proceedings themselves, muniments of title and depositions.
Mildred Fincham Jackson was among those in attendance at the Madison County records unveiling. She was just three years old when her family was moved off the mountain. These records attest to the strength and determination of families like Mildred's, who had resided in the mountain for generations. They also breathe life back into the wilderness of Shenandoah and remind us that before Shenandoah National Park became the resource we all enjoy today, these mountains had a history of human occupation spanning more than ten thousand years.
The now-completed Madison County project advances an overall goal of digitizing the records from lands taken in all eight counties—Albemarle, Augusta, Greene, Page, Rappahannock, Rockingham, and Warren—to create Shenandoah National Park. JMU previously digitized Rockingham County records in 2017, and PEC completed Rappahannock County records in 2020. We hope to further the work in other counties in the future.
---
This story appeared in The Piedmont Environmental Council's member newsletter, The Piedmont View. If you'd like to become a PEC member or renew your membership, please visit pecva.org/join.