Tuesday, June 21, 2022
Charlottesville City Council to interview Planning Commission candidates, get briefing on Central Water Line
Charlottesville City Council may win the award this week for the busiest meeting. First, they'll meet in a special closed session at 1:30 p.m. to interview candidates for several vacancies on the Planning Commission. Due to a series of resignations over the years, five of the seven terms expire on August 31. Two members are not eligible to serve another term.
Later in the meeting, there's a consent agenda that seeks Council's approval to stagger those terms. One of the appointees will serve a one-year term, two will serve through 2025, and two will get four-year terms.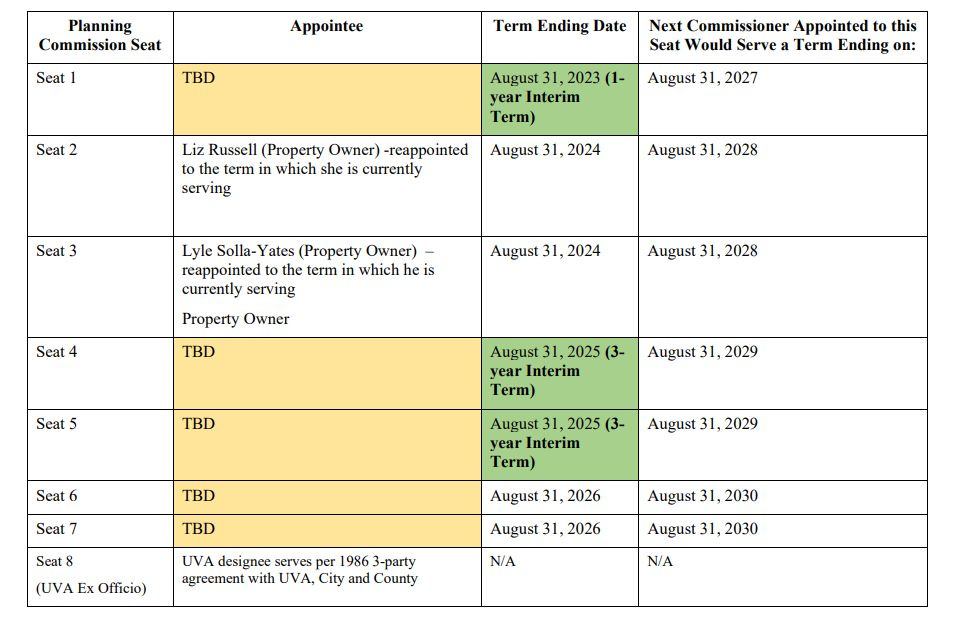 At 4 p.m. they will hold a work session with two items. The first continues a discussion of city-owned property and leases with various entities. In May, Councilors learned about efforts by the Office of Community Solutions to get a handle on properties the city owns and leases out to others. This work session covers the 170 city-owned properties in both Albemarle and Charlottesville, including undeveloped land that could be sold to others. This includes 10 acres of land in the Albemarle Lake subdivision. Staff wants a policy to govern future decisions. (view the presentation)
In the second, Council will get a status report on a $41 million Central Water Line the Rivanna Water and Sewer Authority is planning on building across the city to connect the Observatory Water Treatment Plant with the Pantops area. This is part of an overall community water supply plan intended to support a growing population in both Charlottesville and Albemarle County. The five-mile line will be built under existing city streets. RWSA staff are recommending an alternative that will run under Cherry Avenue for several reasons including lowest impacts to traffic and lowest project cost. Council will be briefed on the other alternatives. (view the presentation)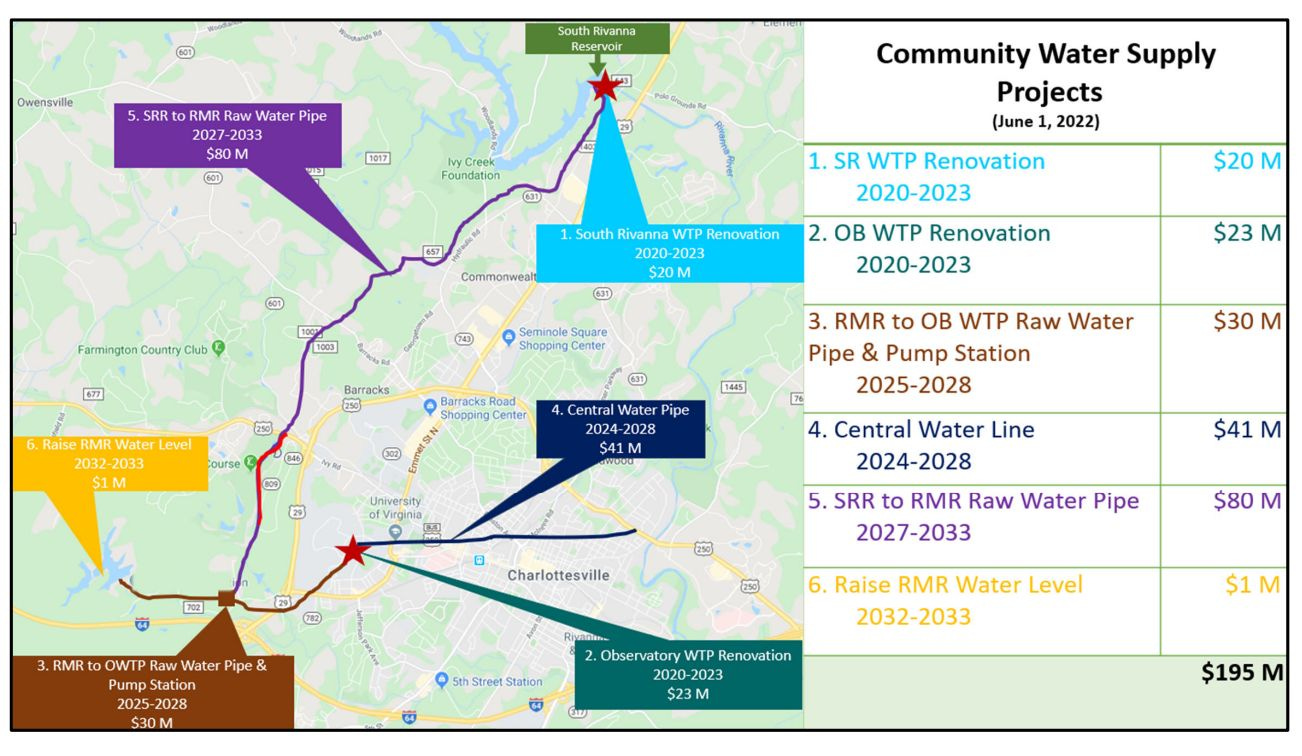 On the consent agenda:
On the regular agenda, several action items pertain to various city properties.
In another item, Council will be asked if an artist can use the trees on the Downtown Mall for an exhibit to be called "The Story of Us: Reclaiming the Narrative of #Charlottesville through Portraits of Community Resilience." There would be 12 to 16 images displayed in the trees, similar to what used to happen during the now defunct Look Festival. The staff report does not identify the artist nor does it include the proposal. (staff report)
Finally, the Thomas Jefferson Regional Planning District Commission will present the Regional Hazard Mitigation Plan to Council. Suggested mitigation activities for the city include completing the flood resilience plan and the climate adaptation plan, as well as updating regulations about developing in the floodplain.
Louisa Supervisors to get an update on Firefly Fiber project
In 2020, the U.S. Census counted 37,596 people in Louisa County and the Weldon Cooper Center currently has a projection of 44,246 people in 2035. Their seven-member Board of Supervisors meets in closed session at 5 p.m. and in open session at 6 p.m. (meeting info) (meeting packet)
On June 6, the Louisa Board of Supervisors formally entered into an agreement with the Thomas Jefferson Planning District Commission and Firefly Fiber to run lines for broadband to expand Internet all across the county. Louisa is putting up as much as $8.9 million in local funds as part of the overall Virginia Telecommunications Initiative (VATI) project that TJPDC will oversee.
"The primary objective of VATI is to provide financial assistance to supplement construction costs by private sector broadband providers, in partnership with local units of government, to extend broadband facilities to areas that presently are underserved by any broadband provider," reads the minutes of Louisa Supervisors' June 6 meeting.
In business items, Supervisors will vote on a proposal to use a portion of a nearly $500K federal grant to hire someone to run a volunteer recruitment and retention program for the Louisa County Fire and EMS department. They'll also authorize a grant for that department to purchase a fire and rescue boat. Finally, they'll approve a letter of support for a special license plate for Lake Anna that would include the county's name as well as that of Orange and Spotsylvania counties.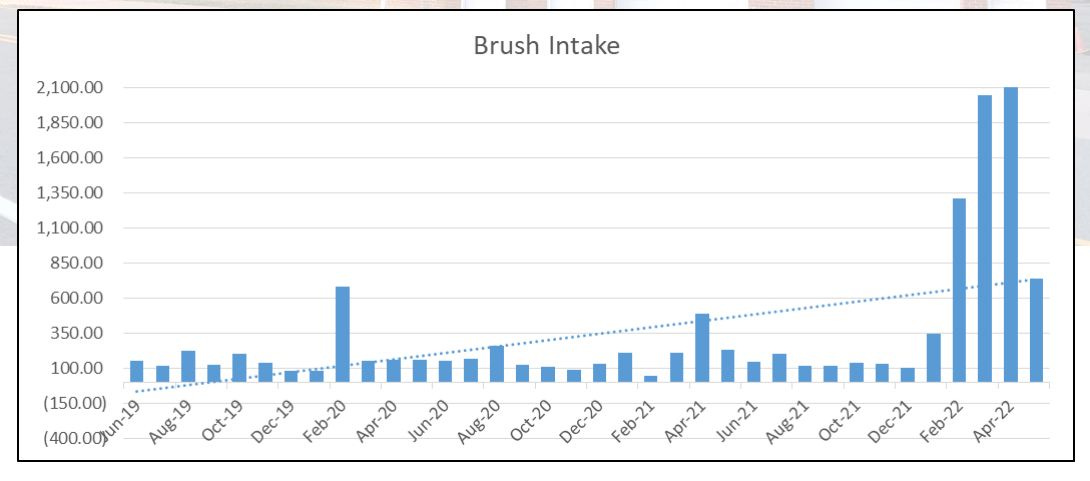 In other Tuesday meetings:

Wednesday, June 22, 2022
Nelson County Planning Commission to consider "conference center" for Lovingston Winery
The Nelson County Planning Commission meets at 7 p.m. in the General District Courtroom. (meeting packet)
The first public hearing is for a request from the owners of Lovingston Winery to operate a conference center inside a new 2,000 square foot barn to be used primarily for wine storage and on-site sales.
"The secondary use requested is an event space for private groups including weddings and corporate meetings," reads the staff report from planning director Dylan Bishop. "Because the structure is proposed to be utilized for events, a Special Use Permit is required."
If approved by the Board of Supervisors, the Virginia Department of Transportation will require an update to the existing entrance.
In the second, the owner of Santa's Workshop at 12 Variety Mills Road seeks a rezoning from residential to business to bring a nonconforming use into compliance with the county's zoning code.
In the third, the owners of a property zoned agricultural on North Fork Road want a special use permit to operate one campground site.
"The owners are requesting to construct a 192 square foot platform to place a 120 square foot canvas tent to be utilized as a short term rental," reads the staff report.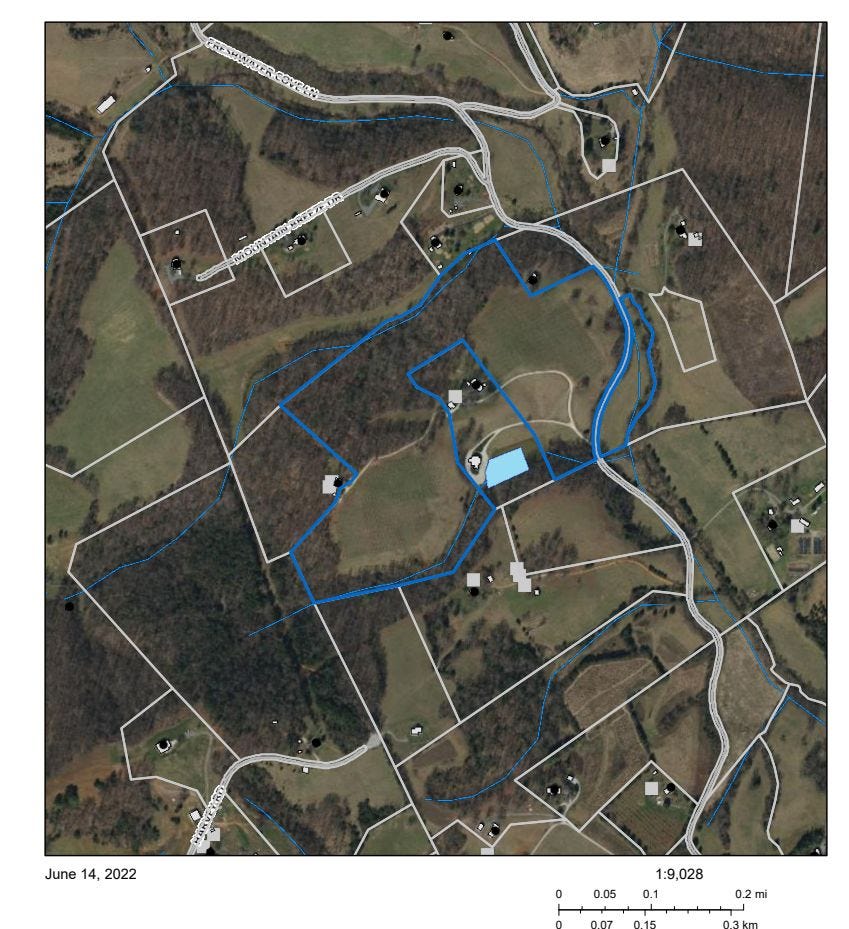 In other Wednesday meetings:
Thursday, June 23, 2022
Final public meeting for the Regional Transit Vision plan
You won't need to catch a bus to attend the final meeting of a process intended to craft an ambitious vision for public transportation in the Thomas Jefferson Planning District as well as Buckingham County. The Virginia Department of Rail and Public Transportation helped fund a consultant-led study with Albemarle and Charlottesville to craft a vision. Tonight's meeting is virtual. (register for the 6:30 p.m. meeting)
"This effort is being assisted by some of the leading public transit experts in the country, but the ultimate success of the plan depends on robust and meaningful public engagement," reads the StoryMap for the project.
Twenty people attended the last virtual public meeting for the study last November.
Just under 675 people filled out the online survey for the first phase, according to a summary of engagement efforts. Ninety percent of those respondents were white, and half made over $100,000 a year. The summary notes those levels are not representative of the community.
There's a current survey going on now.
I've covered much of this process over the last several months as part of my ongoing coverage of transit issues. I hope to have another one out by Thursday that captures some of what was said last week in Fluvanna and Greene. Here are some of the part articles to give you a sense of what's going on:
In another Thursday meeting:
The Albemarle Board of Equalization will hold an organizational meeting at 1 p.m. for its work this summer to review appeals of the county's real estate property assessments. (meeting info)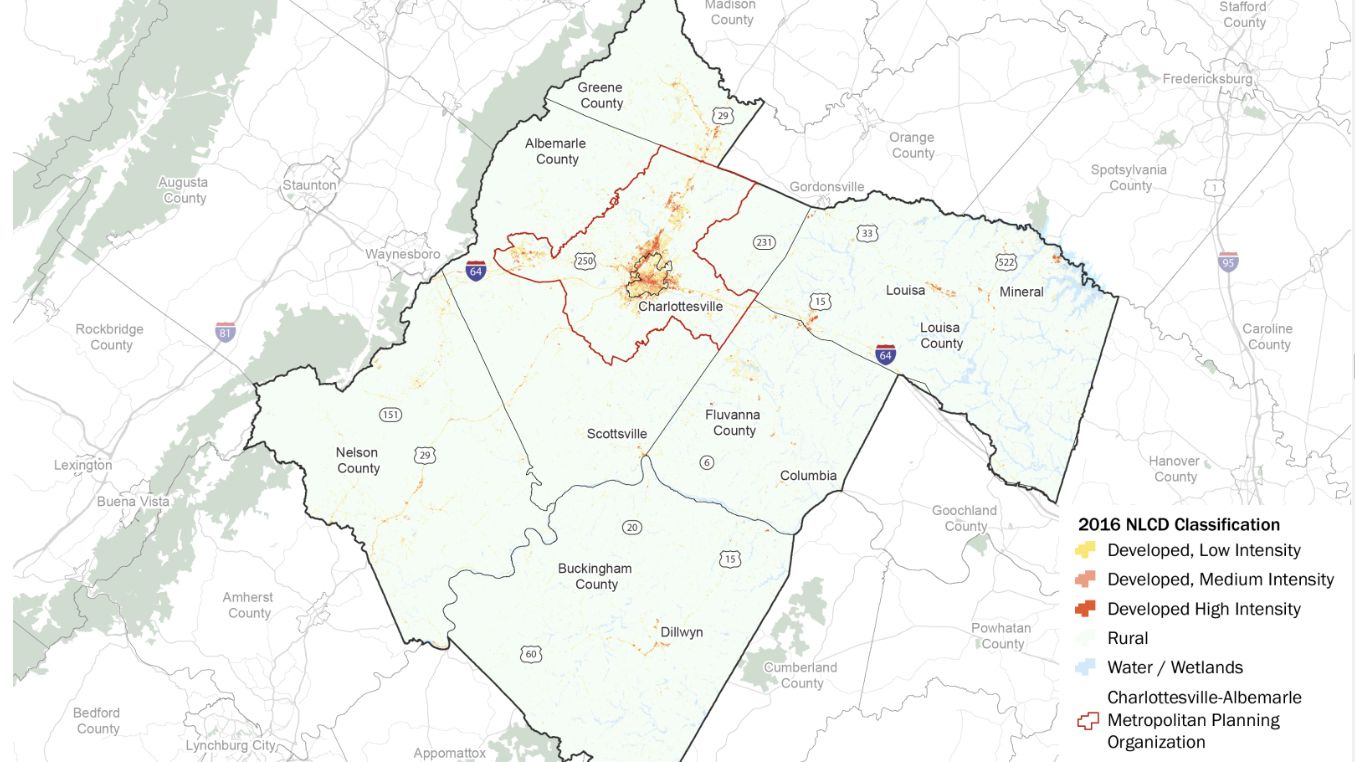 Friday, June 24, 2022
There's nothing on the agenda that I can see, but perhaps I've missed something out. This is more than quite possible!
Any questions? Please ask and I'll try to answer as best I can!
---
This post was contributed by Sean Tubbs. Sean is a journalist working to build a new information and news outlet centered around Charlottesville and Virginia. In 2020, he launched a daily newscast and newsletter and also created a semi-regular podcast on the pandemic.
Support for Sean's "Week Ahead" update comes from The Piedmont Environmental Council.