Aside from the week between Christmas and New Year's, this is the slowest week in local government. However, is that a true statement? How do I measure such a thing?
I cannot, and I acknowledge this is a subjective observation. Yet, it's one based on doing this newsletter for well over three years now. The early ones are not captured online, but I've built up a good sense of what's coming up after keeping a close on public policy for over 15 years.
This week, the Albemarle County Board of Supervisors and the Charlottesville City Council will forgo their regular meetings and take a break. They'll both meet again in the third week of the month. Until then, there's a lot to catch up on and future episodes of Charlottesville Community Engagement will gather up a lot of what's recently happened.
Thanks as always to the Piedmont Environmental Council for their continuing sponsorship of this work, and for giving me a place to initiate this newsletter and the work I continue to do now to help provide information about what's happening.
Tuesday, July 5, 2022
Louisa Supervisors to revisit issue of library name change
The seven-member Louisa County Board of Supervisors meets in open session beginning at 6 p.m. in the Louisa County Public Meeting Room. (agenda packet)
There's a light agenda as a public hearing on updates to land use regulations has been removed for now. The first action item is a presentation on the Regional Hazard Mitigation Plan being put together by the Thomas Jefferson Planning District. One of the suggested actions for Louisa is the repair of the Bowlers Mill dam that creates Lake Gordonsville.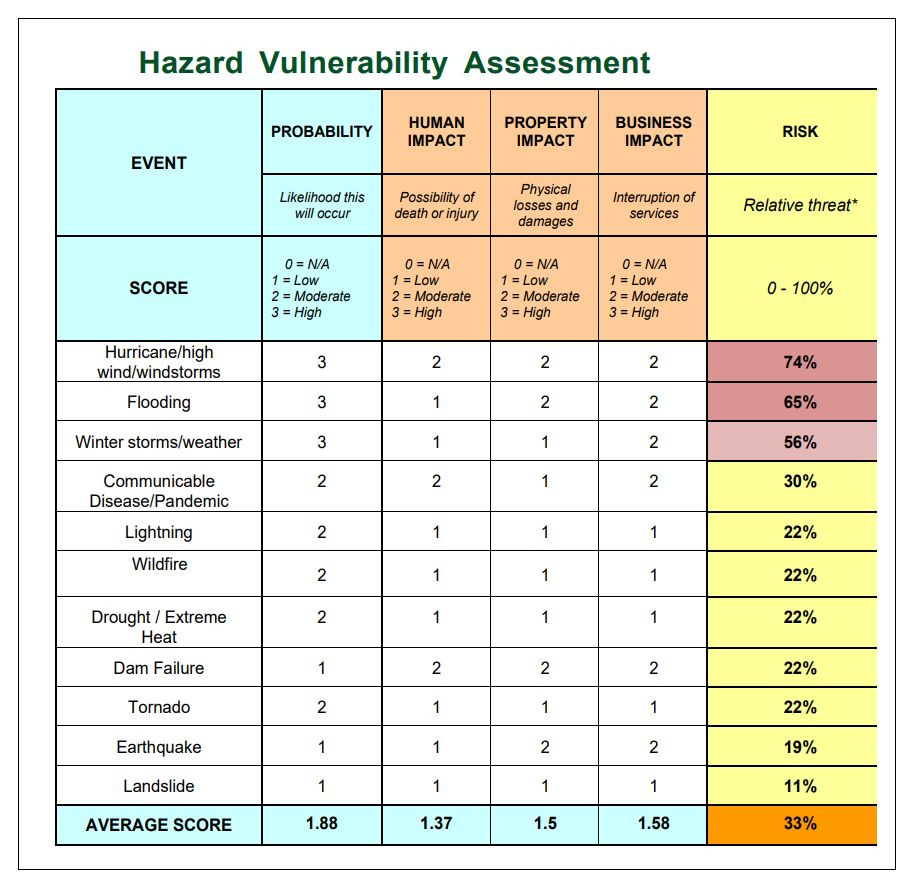 Next, Supervisors will get a presentation on the Virginia American Revolution Commission (VA250) to get ready for what's call the Semiquincentennial. The Commission is an official body of the Virginia government authorized in 2020 by the General Assembly.
"As you know, the 250th anniversary of American independence holds tremendous educational, economic, and tourism opportunities for the Commonwealth," reads a letter the Commission has sent to all Virginia localities. "Not only was Virginia a central focus of the American Revolution in the 1770's and 1780's, but it is still at the center, in terms of what visitors can see and experience today.
The Commission wants local committees to be appointed to celebrate the 250th anniversary of the Declaration of Independence.
After that, the Board has scheduled another discussion of the potential for a name change of the Jefferson Madison Regional Library. The chair of the Louisa Board of Supervisors is Duane Adams and he is also running for the Virginia Senate in District 10 in 2023.
In May, a descendant of enslaved people asked the JMRL Board to change the name. In June, Adams introduced a resolution for Louisa County to oppose any change, which as adopted unanimously. Later in the month, Greene County followed suit with an item on their consent agenda. (Louisa Supervisors unanimously oppose name change for regional library, June 9, 2022)
The JMRL Board of Trustees met last week and were told by JMRL Director David Plunkett that a name change would be up to the Board of Supervisors. He said the appropriate process would be to consider the name change during the next review of the agreement between Albemarle, Charlottesville, Greene, Louisa, and Nelson. (Speakers express multiple views on renaming of library system, June 28, 2022)
In other meetings:
The Albemarle County Architectural Review Board meets virtually at 1 p.m. On the agenda is a review of the Overlook Hotel on U.S. 250 on Pantops as well as a work session on the Entrance Corridor Design Guidelines for the Route 250 West / Crozet segment. (meeting info)
Wednesday, July 6, 2022
Fluvanna Supervisors to renew contract with county attorney; discuss possible new name for Palmyra District
The five-member Fluvanna County Board of Supervisors meets at 5 p.m. for a work session and public hearings begin at 7 p.m. after a recess for dinner. They will gather at the Carysbrook Performing Arts Center at 8880 James Madison Highway in Fork Union. (agenda packet)
In their first action, Supervisors will vote to approve an annual contract with county attorney Frederick W. Payne. Payne's law firm has had that contract since 1988 and is currently paid $10,000 a month for a flat fee for routine services with additional hours. Routine services are defined in the contract as including legal advice, drafting of ordinance, review of legal document, representing Fluvanna in court, and some contract development. Different members of Payne's law firm are charged different rates for other matters.
Next, Supervisors will vote on implementation of a compensation study and have five options to proceed with the institution of a new system of pay ranges. Staff are recommending moving all employees to the minimum of their new pay tier, plus a three percent increase in salary. This would cost the county $325,985.
Now that Fluvanna Supervisors have adopted a new legislative map through the redistricting process, there may be a need to change the name of one of the magisterial districts.
"The Palmyra District, as redrawn following 2020 Census and Redistricting, is no longer located near the village of Palmyra," reads a staff report for a presentation.
Fluvanna is also seeking a clarification of its boundaries with Albemarle County. The border is a straight line that runs from I-64 at the north to Scottsville in the south. A portion of the Town of Scottsville is in Fluvanna. Payne will give an update.
In unfinished business, Supervisors will resume discussion on a conditional use permit for a storage yard for an electric contractor. Learn more about the public hearing and why a vote was deferred in June in this article from Heather Michon in the Fluvanna Review. The applicant is seeking a deferral until the August 18 meeting so more negotiations can be worked out with neighboring land owners.
The Board will also take up a change to the zoning ordinance to allow up to 5.5 units per acre in an R-4 zoning district without a special use permit. This would only apply if the project has access to public water and sewer. Staff is recommending deferring this conversation until after the county has adopted a revised Comprehensive Plan. Review the work to date on the county's 2040 Comprehensive Plan page or read Heather Michon's coverage of a June 9 open house in the Fluvanna Review.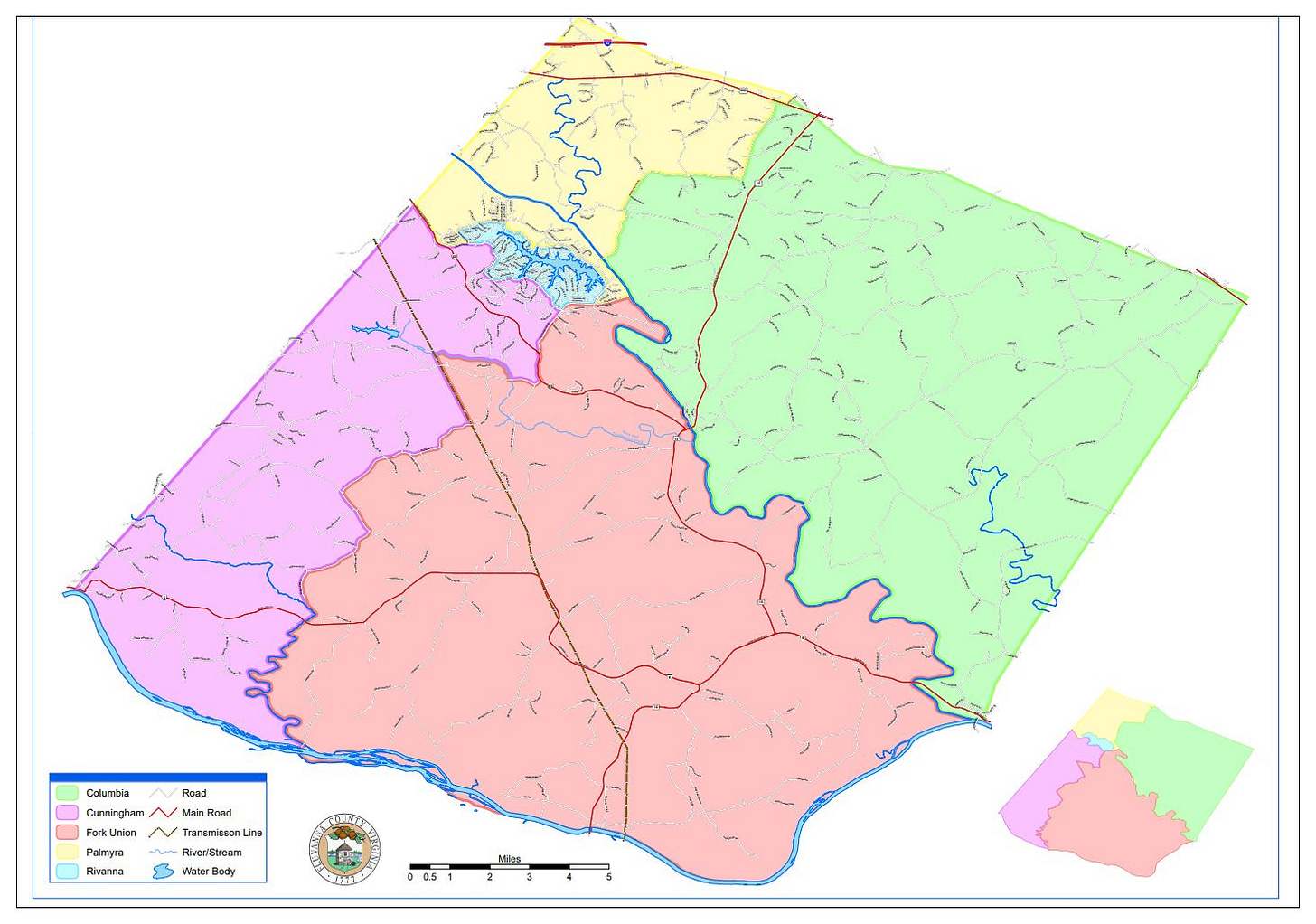 In other meetings:
Albemarlee's Agricultural-Forestal Districts Advisory Committee meets virtually at 5:30 p.m. They'll review a special use permit application for a 144-foot tall cell tower in Greenwood (staff report) as well as a rezoning and special use permit for the 138 megawatt Woodridge solar substation and solar field planned. (staff report)
Thursday, July 7, 2022
Charlottesville's Bike and Pedestrian Advocacy Committee to meet

Paragraph edited July 3, at 5:16 p.m.
Charlottesville's volunteer advisory groups are still meeting virtually depending on how much bandwidth the city's Communications and Public Engagement office has in a given week. This week the Bike and Pedestrian Advisory Committee meets. The last available meeting in the city's portal shows a meeting in December, at which they discussed strategic priorities. Take a look at the minutes to get a flavor for what they talk about each time. (read the minutes)
In December, the city's bike and pedestrian coordinator Amanda Poncy left that position after many years. During her tenure, Council adopted a Bike and Pedestrian Master Plan update in September 2015. Many of the people on its steering committee are still members of what fans of acronyms call BPAC. (download the 2015 plan)
What else has changed in Charlottesville since 2015? There's no agenda for this meeting posted at publication time. What advice do you have for the advisors?

In other meetings:
The Albemarle Acquisition of Conservation Easements' Appraisal Review Committee will meet at 10:00 a,m. to review two applications and get an update on the county-funded program. (meeting info)
The Albemarle Natural Heritage Committee will meet virtually at 5:30 p.m. On the agenda is an update on the Spotted Lanternfly invasion. (meeting info)
Friday, July 8, 2022
The Charlottesville Historic Resources Committee meets virtually Friday at 11 a.m. The agenda is almost exactly the one for the June meeting. There is a long-running discussion of engagement with the Descendant community for the Court Square auction block and a work session on the Downtown Walking Tour. (meeting info
---
This post was contributed by Sean Tubbs. Sean is a journalist working to build a new information and news outlet centered around Charlottesville and Virginia. In 2020, he launched a daily newscast and newsletter and also created a semi-regular podcast on the pandemic.
Support for Sean's "Week Ahead" update comes from The Piedmont Environmental Council.