This week the federal government will turn over to a new administration, beginning a new era in American history. In Virginia, there are several people running for Governor while others campaign for other offices, either at the statewide level or for 100 seats up in the House of Delegates.
The shape of Charlottesville government for 2021 became a lot more clear with the news that Chip Boyles will leave his position running the Thomas Jefferson Planning District Commission to be the next City Manager. The first candidate announced their candidacy for Charlottesville City Council during a year when two seats are up for re-election. There's a lot of year to go and we're learning about it, day by day, and week by week.
Since I went independent last August, support for this newsletter has come from the Piedmont Environmental Council. I thank the organization for their continued support.
Tuesday, January 19, 2021
It's a full day so I'll be as brief as I can. Let's begin with the Charlottesville City Council, which meets at 4 p.m. to hear a series of reports. (meeting info) (reports packet)
This is a relatively new change to Council meeting procedure with the idea of giving the elected officials space to discuss topics introduced by reports. This time around, they'll get an update on the city's finances through the end of calendar year 2020, reports from both the Rivanna Water and Sewer Authority and the Rivanna Solid Waste Authority, and the Charlottesville Tree Commission. I'll have more previews of the reports in Tuesday's newsletter.
After a closed session, the regular City Council meeting is scheduled to begin at 6:30 p.m. They'll begin by reviewing the consent agenda, which contains 2nd reading of several large appropriations. (meeting info) (agenda)
Following the consent agenda, Council will have a handful of public hearings. The first is to amend the CDBG and HOME funding appropriation to add references to an additional $335,024 allocated as part of the CARES Act. The city has decided to use $130,970 to fund microenterprise ventures, $91,485.94 on an eviction diversion program for Charlottesville's public housing agency, $45,563.26 for Habitat for Humanity's COVID response and $67,004.80 on admin and planning. (staff report)
Then they'll take up proposed allocations for $419,367 in CDBG and $80,594 in HOME funding for the next fiscal year. Here's how the proposed CDBG allocations currently breaks down: (staff report)
$150,000 for projects in the Ridge Street neighborhood
$32,056.28 for a financial management program run by the Community Investment Collaborative
$29,238 for a workforce development run by the Local Energy Alliance Program
$34,000 for the Public Housing Association of Residents to run their Resident Involved Redevelopment program
$25,000 for Literacy Volunteers for a workforce development tutoring program
$65,199.32 for the Local Energy Alliance Program's Assisted Home Performance program
Next, Council will be asked to weigh in on amendments that the city's Human Rights Commission has requested be made to the city's Human Rights Ordinance. Then there is a public hearing on adding five more acres of land to the Ragged Mountain Natural area. The purchase would be entirely paid for through a grant from the United States Department of Agriculture Community Forest grant.
To close out the meeting, there will be an update on the climate action planning process. There's now a dedicated page on the city's website for this initiative.
Other meetings: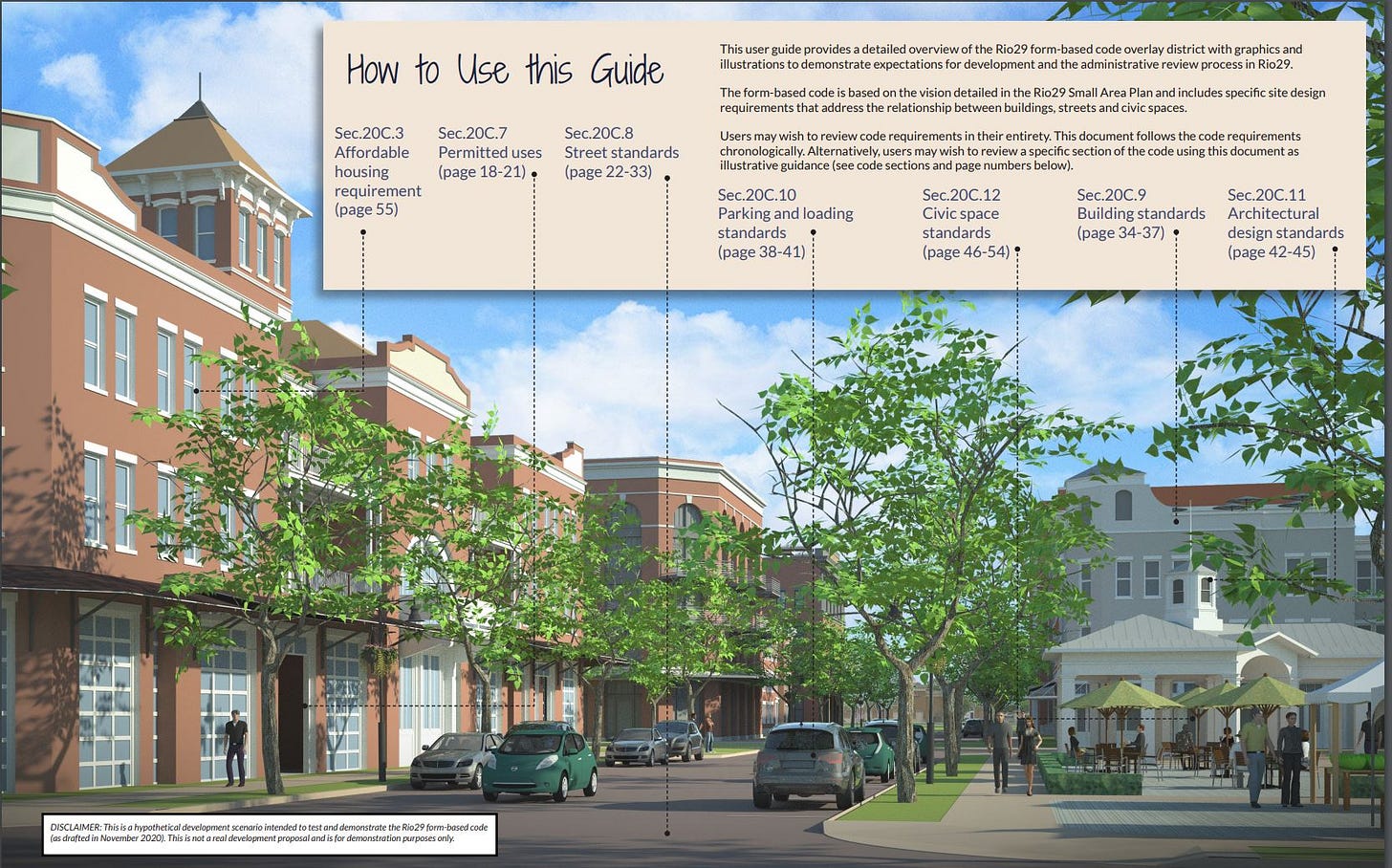 Wednesday, January 20, 2021
An hour after Joe Biden becomes the 46th President of the United States, the Albemarle Board of Supervisors meets for their second meeting of the year. (meeting info) (agenda)
At this meeting, there will be a lot of reports and presentations, beginning with the second annual report of the Office of Equity and Inclusion. The title of the 14-page report is "Affirming Our Commitment" and the document traces what the office has been doing in this year of COVID and healing. One highlight is an October 28 meeting between Albemarle, the city of Charlottesville and the University of Virginia at which it was agreed to sign a Memorandum of Understanding on Equity and Inclusion.
After another review of a special exception for a homestay on Milton Ridge Road, there will be a vote to amend the mission statement to replace the word "citizens" with "community members."
January is when both Albemarle and Charlottesville release new property assessments. Assessor Peter Lynch will discuss the process, including how property owners can appeal. (staff report)
Then Supervisors will get an economic outlook from county staff before updates from the Rivanna Water Sewer Authority, the Albemarle County Service Authority, and the Blue Ridge Health District.
In the evening, they will hold four official public hearings, but not after taking public comment before a vote on a rezoning application for the proposed Breezy Hill community within the Village of Rivanna Master Plan. Southern Development wants a rezoning of 84 acres from Rural Area to R-4 zoning to build up to 130 units.
The Board of Supervisors referred the item back to the Planning Commission in October, and the Planning Commission unanimously recommended denial on November 24, 2020. According to the master plan, the Village of Rivanna became a development area on December 13, 1989 and at the time the expected residential density was one unit per 1.3 acres.
"In 1996, the County's Land Use Plan changed the density to match the desired minimum residential density for all Development Areas, which was 3 – 6 units per acre," reads the master plan, which was formally adopted in 2010 and amended in 2015. These figures were amended with input from nearby residents. The Future Land Use Map now calls for a maximum of one unit per acre at this location. The proposal as submitted is at 1.5 units per acre when the entire property is factored in, or 2 units per acre is open space areas are not included in the calculation. Staff continues to recommend denial.
The four public hearings:
Want to know even more? Take a look at these reports in the consent agenda:
Other meetings:
The Charlottesville Board of Architectural Review meets at 5:30 p.m. (meeting info) (agenda)
The Greene County Planning Commission will have several public hearings, including one on the Comprehensive Plan update that is currently underway (agenda)
Thursday, January 21, 2021
Albemarle County will kick off the second phase of its Stream Health Initiative with a general interest meeting that begins at 6 p.m.
"Healthy streams and riparian corridors provide critical habitat and connectivity for terrestrial and aquatic life to thrive and move across the landscape," reads a January 15th newsletter on the initiative. "Forested stream buffers also moderate the water temperature, which is critically important for fish populations and the overall health of aquatic ecosystems."
The initiative will take a look at how the current Water Protection Ordinance is written to see what can be changed to encourage creation of more buffers. To assist the process, staff has created a questionnaire to get input. They've also created a video.
Other meetings:
The 5th and Avon Community Advisory Committee begins at 7 p.m. No agenda is available at production time. (meeting info)
The Charlottesville Human Rights Commission meets at 6:30 p.m. One item on the agenda is a discussion of the Fair Housing Assistance Program run by the U.S. Department of Housing and Urban Development. There will also be update on the hiring of a new Human Rights Director for the city. (meeting info) (agenda)
Friday, January 22, 2021
At noon, the Stream Health Initiative Community Kickoff in Albemarle will have a second meeting. (meeting info)
---
This post was contributed by Sean Tubbs. Sean is a journalist working to build a new information and news outlet centered around Charlottesville and Virginia. In 2020, he launched a daily newscast and newsletter and also created a semi-regular podcast on the pandemic.
Support for Sean's "Week Ahead" update comes from The Piedmont Environmental Council.