This may be the shortest Week Ahead newsletter in the four and a half years since it launched. Yet it's still approaching 3,000 words!
I'd expected a shorter edition due to it being a short week, front-loaded for Monday. Somehow, though, here we are with more.
Two department heads have left the City of Charlottesville, while a new Deputy City Manager of Administration has been created
Council will hear details about the Charlottesville Area Transit budget, and will also hold the second reading on a plan to purchase nearly 20 acres along the Rivanna River
This week there is a legislative theme as both the Louisa County Board of Supervisors and Charlottesville City Council will discuss their wish lists for the 2024 General Assembly. Fluvanna Supervisors might, but it's unclear if the event I've previewed is a Board meeting or not.
Thanks to the Piedmont Environmental Council for their sponsorship of the Week Ahead portion of the newsletter. This is now the 237th edition.
City Manager Sanders to present work plan; Council to consider 2024 legislation
The Charlottesville City Council will continue its preparations for the FY2025 budget cycle with presentations from Charlottesville Area Transit, the Office of Human Rights, and the Office of Equity and Inclusion. That's the first of two items at the 4 p.m. work session. (meeting overview)
Charlottesville Area Transit receives $2,845,000 in direct payments from the city's operating budget and also has a contract to operate pupil transportation.
The brief presentation from the Office of Human Rights notes that 58 percent of contacts with staff related to people who were looking for assistance navigating government and not about responding to a complaint. The office's budget increased from $282,450 in FY23 to $487,552 in FY24. The full-time staff doubled to four positions as well.
The Office of Equity and Inclusion covers Accessible Charlottesville, the Downtown Job Center, Home to Hope, and provides a liaison to the LGBTQIA+ community.

In the second item, City Manager Sam Sanders will present an update on his work plan. He last gave an update in October as I reported at the time.
After the consent agenda, the first item is an operations report from Sanders. One of the items is a note about Public Works working on a variety of options to address safety concerns on Lankford Avenue made at the November 6 meeting. These concerns did not come up at the November 14 Planning Commission public hearing on a rezoning that ended up being deferred. Read my story on Information Charlottesville for more details.
The report also states that Council will get a preliminary briefing on Charlottesville Area Transit's alternative fuels study. Kimley Horn had been expected to complete their report this fall but it has been delayed while staff arrange a trip to Montgomery County, Maryland. Read my story for more.
"While this is not a peer city in size, they are very much committed to making investments, improvements, and change that mirrors the considerations Charlottesville has identified in its climate goals," reads the report.
Sanders also announces the recent departures of Public Works Director Stacy Smalls and Parks Director Dana Kasler. Smalls will be replaced in the interim by Deputy City Manager of Operations Steven Hicks. "Internal assessment work" will be conducted before a new search is launched.
"Riaan Anthony has been asked to serve as Interim Director of Parks and Recreation," Sanders continued. "During this period of transition, the department is participating in some internal assessment, including a full review of the organizational structure of the department."
There is a new position of Deputy City Manager for Administrations. Sanders reports that there were 88 applications for the position and he hopes to fill it by early 2024.
More from the City Manager's report in other editions of the newsletter.
Next is the city's resolution on a financing agreement to move the $49 million renovation of Albemarle-Charlottesville Regional Jail forward. The Albemarle Board of Supervisors had their discussion last Wednesday and I'll try to have a write-up ready by Council's meeting. For background read the preview story I wrote for that item as well as the staff report for Council's item. 
Then there is the second reading of Council's resolution to purchase floodplain land at 0 East High Street to end consideration of the pursuit to build 245 units. For background, read Hawes Spencer's article in the Charlottesville Daily Progress. Or the staff report.
The meeting concludes with consideration of the Thomas Jefferson Planning District Commission's legislative agenda (staff report) and Council's own legislative platform. The latter will be voted on at the December 4 meeting (staff report)
One of the items on the city's list is a bill to remove the caps placed on salaries for City Councilors.
"City councils in Virginia should be permitted to establish the annual salaries for councilors at the local level," reads the draft statement. "Each locality's needs are unique and maximum compensation should be a local decision, based on the will of the electorate and the financial resources of the locality."
There's also a request to allow localities to adopt a one-cent sales tax increase to support regional transit authorities.
.
Louisa Supervisors to meet with elected officials, adopt 2024 legislative platform
The Louisa County Board of Supervisors will begin their day with a special meeting at 3:30 p.m. in the Louisa County Public Meeting Room. The purpose will be to meet with representatives from the General Assembly. (meeting info)
There are four legislators in Louisa County with a fifth legislator representing a very small sliver. Republican John McGuire was elected to Senate District 10 and Democrat Creigh Deeds was elected to District 11. Deeds only narrowly carried Louisa with 50.89 percent of the vote.
Democrat Amy Laufer was elected to House District 55, but Republican Steve Harvey won a 51.29 percent majority among Louisa voters. In House District 59, Republican Buddy Fowler defeated Democrat Rachel Levy. In House District 55, Republican Tom Garrett got two votes in the very small sliver.
One small bit of tension could be that McGuire has already announced he will challenge Fifth District Congressman for the Republican nomination for his seat in 2024. One of his challengers for the nomination for District 10 was outgoing Louisa Supervisor Duane Adams.
There will be introductory remarks from the legislators before a review of Louisa's legislative priorities.
There will also be a regular meeting at 5 p.m. which will take the form of a closed session. The regular meeting begins at 6 p.m. (meeting overview)
One item from the consent agenda jumps out at me as interesting. Louisa County will receive $24,968.93 from the Commonwealth of Virginia Litter Prevention and Recycling Grant program. I wanted to look that up and there was information on the Virginia Department of Equality website.
"DEQ provides funds for litter prevention and recycling grants to localities under a non-competitive grant program based on population and road miles," reads that website. "These grants have been awarded annually, since 1980, to localities for local litter prevention and recycling program implementation, continuation, and/or expansion.
There are three presentations. One is an update from Firefly Fiber. The consent agenda includes an item to support their request for funds from the Virginia Telecommunications Initiative in 2024. (staff report)
The next is from the Louisa Arts Center and the third is from Virginia One Church, One Child, an adoption agency based in Richmond.
Under new business, there will be a resolution to approve Louisa's 2024 legislative platform and a second to consider the 2024 package put together by the Thomas Jefferson Planning District Commission.
There will also be a resolution to support the Virginia Department of Transportation's intent to replace a bridge that carries Green Springs (Route 617) across Wheeler Creek. The road carries 84 vehicles a day according to data from 2017.
"The work will be performed by state forces in the Spring 2025," reads the pre-scoping narrative. "The road will be closed for an estimated 4 weeks."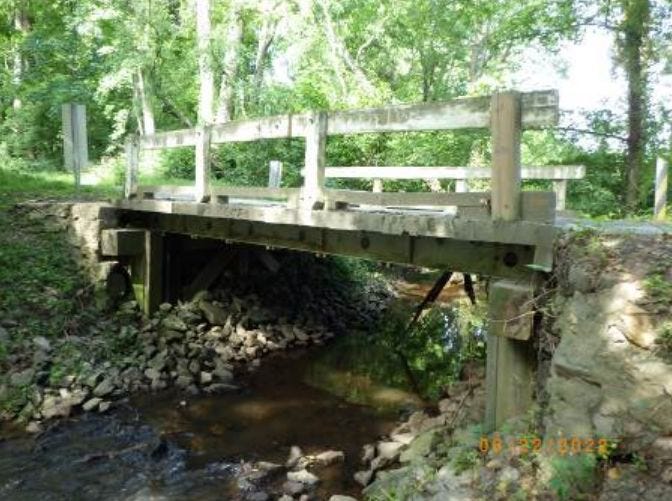 Next up is a vote on a performance agreement between Louisa County and Amazon Web Services for economic development goals. Both of the data center campuses slated for development are within Technology Overlay Districts adopted earlier this year to allow for faster review times, among other benefits.
"Time is of the essence in developing the Project, and the County desires to work with the Company and its agents to provide efficient approvals of various zoning, permits, inspections, and other actions necessary to allow the Project to proceed within the TOD," reads the resolution.
The final piece of new business is a resolution for a budget supplement for the Department of Fire and Emergency Services. The $70,000 request is to cover increasing costs for compressed gasses. (resolution)
ARB to review three townhomes in Dunlora Park
Albemarle's only meeting this week is the Architectural Review Board. The five-person group meets at 1 p.m. in Lane Auditorium in the county's office building at 401 McIntire Road. (meeting info)
The main item on the agenda is a review of the architectural designs for three townhouse units to be built as part of Dunlora Park Phase 2.
"The three townhouses that are part of this review were originally approved under the Dunlora Park Phase II site plan (SDP201800002), which was later amended by a major site plan amendment (SDP20210002)," reads the staff report. "The ARB review of the site plans was inadvertently overlooked."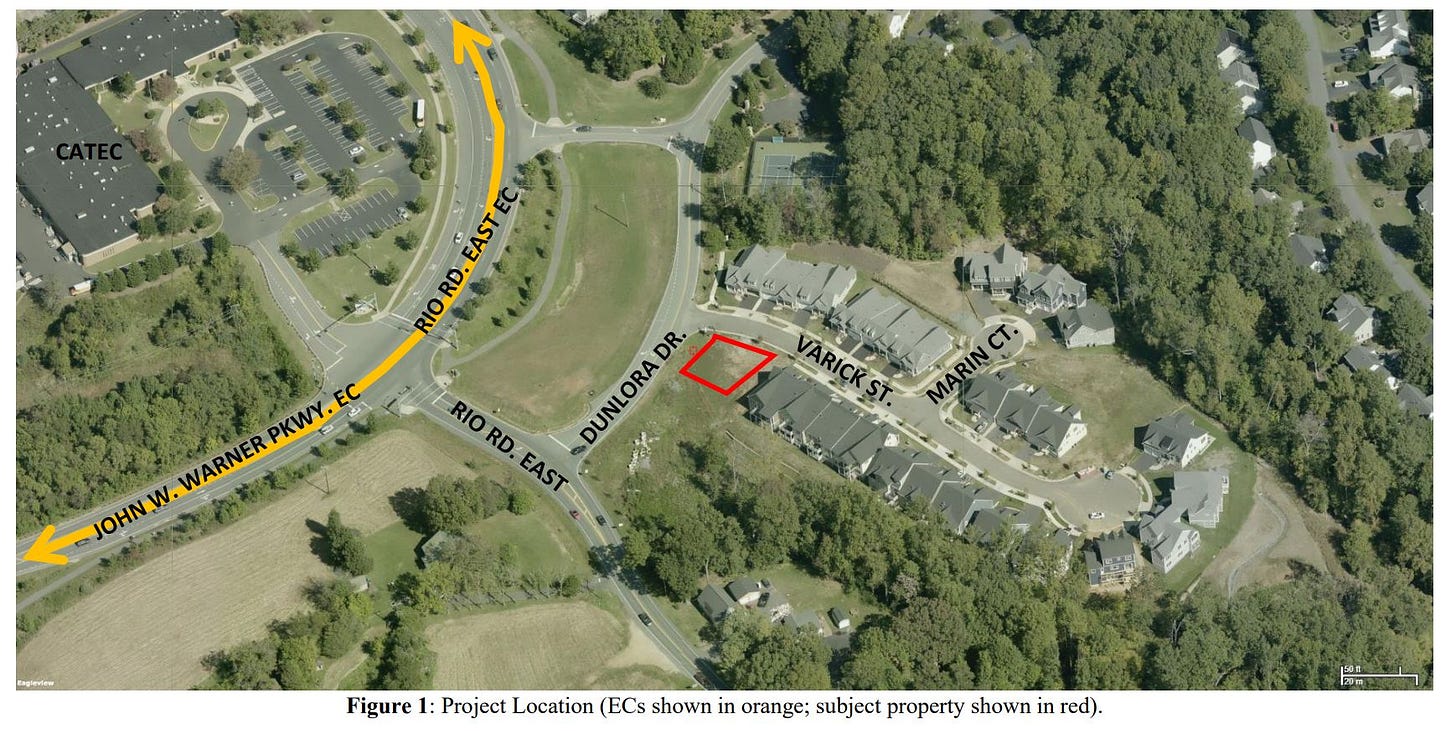 There will be two work sessions with the first being on architectural drawings for the Presidio / Alto View Apartments. These units are already built on Pantops near Sentara Martha Jefferson Hospital and available now according to the website.
"This is a place where you can go from shopping at the farmers market one moment to exploring Rivanna Park the next," reads the website. "Why would you want to live anywhere else?"
Rents range from $1,659 for a one bedroom to $2,540 for a three bedroom unit. I could not afford to live there.
The second work session is on the draft goals and objectives for the Historic, Scenic, and Cultural Resources Chapter of Albemarle's next Comprehensive Plan. Those can be viewed at this link. Here are the goals:
Goal 1: Albemarle County will recognize, celebrate, and increase awareness of the broad range of historic, cultural, and scenic resources that contribute to Albemarle's unique sense of place.
Goal 2: Albemarle County will protect its historic, cultural, scenic, rural, and natural resources while considering the future trajectory of development in the community.
Goal 3: Albemarle County will have opportunities for all community members to access and enjoy local historic, scenic, and cultural resources.
Goal 4: Albemarle County will have attractive and scenic entrance corridors and other important county roadways that support the county's natural environment and unique sense of place.
The ARB will meet again on December 4.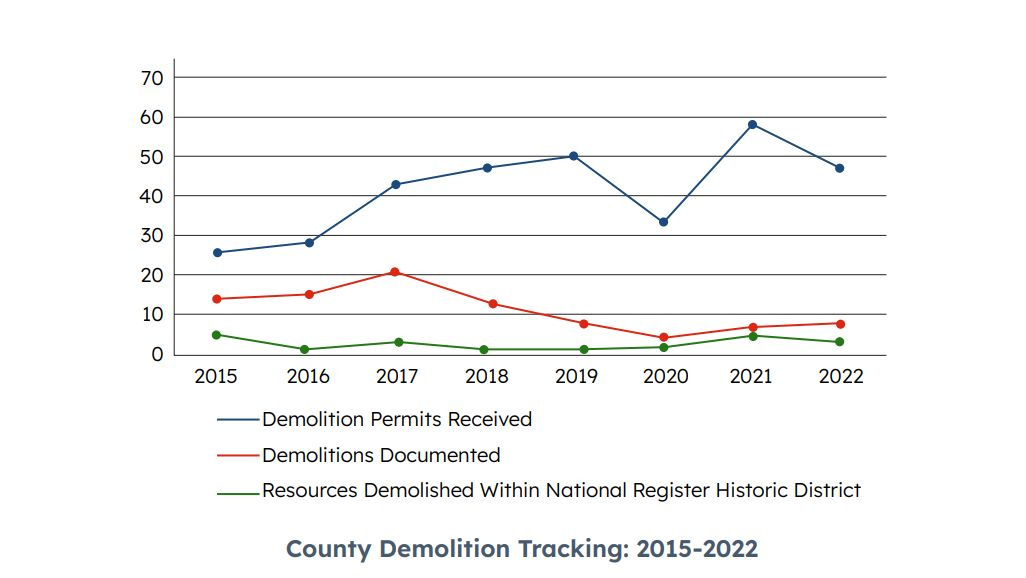 Fluvanna to hold an "elected officials" breakfast
There's no staff report for a breakfast of elected officials in Fluvanna County, but the event is happening at the Fluvanna County Library at 214 Commons Boulevard in Palmyra at 9 a.m. (meeting info)
There is a link to the 2022 legislative concerns which may be this year's. I'm not certain. In any case, this is as good a time as any to spend some time making sure I know who the elected officials will be in 2024.
Fluvanna County is within Senate District 10 and Republican John McGuire was elected to the position this November. McGuire was elected to represent the former House District 56 in 2017.
All of Fluvanna County except a small sliver of Scottsville is within the new House District 56. Republican Tom Garrett Jr. was the lone candidate on the ballot. Five people voted in the House District 55 race with Democrat Amy Laufer getting three votes to two for Republican Steve Harvey.
Mike Goad will be the new Supervisor for the Fork Union District. Timothy Hodge is the new Supervisor for the Palmyra District.
Tuesday, November 21, 2023
The BAR is the only meeting
The Charlottesville Board of Architectural Review will meet at 5:00 p.m. in CitySpace. (meeting info)
On the agenda is a review of a Certificate of Appropriateness for renovations to the Albemarle County Courthouse in Court Square.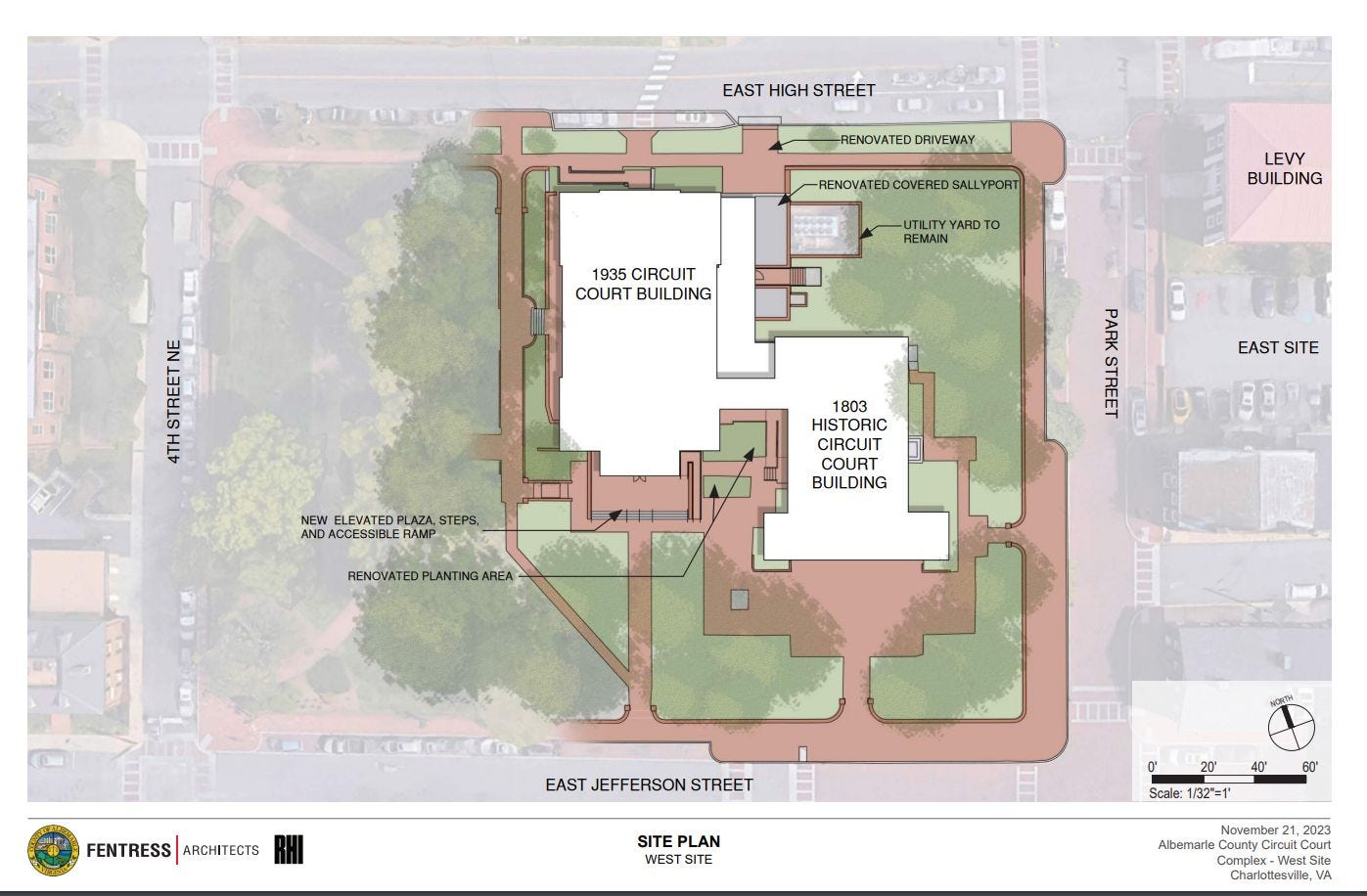 Wednesday, November 22, 2023
Is there a meeting in Greene County?
The Greene County website states that the Board of Zoning Appeals is set to meet, but there's no agenda. I suspect they may not be meeting. After all, the Fluvanna County Board of Zoning Appeals canceled their meeting from Tuesday. 
---
This post was contributed by Sean Tubbs. Sean is a journalist working to build a new information and news outlet centered around Charlottesville and Virginia. In 2020, he launched a daily newscast and newsletter and also created a semi-regular podcast on the pandemic.
Support for Sean's "Week Ahead" update comes from The Piedmont Environmental Council.