This video was posted on our Youtube, Facebook and Instagram accounts on 5/28/2020.
Local dairy farms are being hit particularly hard by Covid-19, so we decided to step in with an innovative way to get milk they produce to those most in need right now. When schools shut down in March, many farmers found themselves without a viable avenue to sell and distribute a large percentage of their milk.
We've now raised over $45,000 to donate milk to the Fauquier Community Food Bank and Thrift Store, Rappahannock Food Pantry, FISH and Community Touch! Current funds should cover those pantries for the next few months, but we're hoping to expand this pilot program to support other farms and food pantries throughout the region. Thanks to all of our donors and the PATH Foundation for providing a grant to add to our fundraising goals!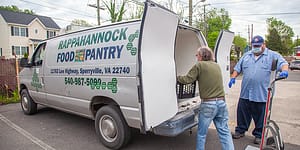 Interested in donating to this cause? Please contact Director of Advancement Nora Seilheimer at nseilheimer@pecva.org or (434) 977-2033 x7008.
This isn't a permanent solution, but it's an important way that we can help bridge the gap right now. The coronavirus pandemic has exposed vulnerabilities in our food supply chain and illustrates the incredible value of strong, sustainable local food systems, not only for times like these, but also after the current crisis passes when consumers realize they want access to more nutritious and more locally-produced food.
Learn more: https://www.pecva.org/maps-and-resources/press/1557-piedmont-environmental-council-connects-local-dairy-farm-and-food-pantry-needs