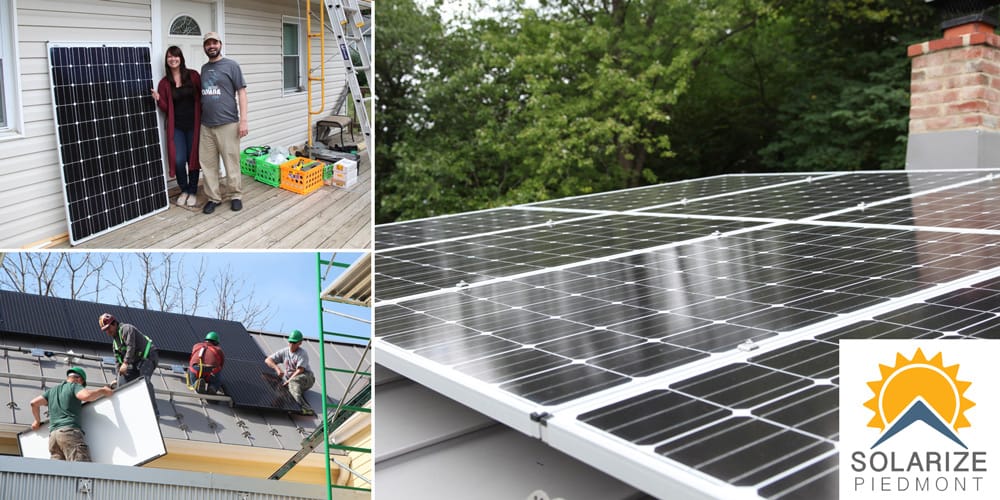 Learn more about rooftop and ground-mounted solar power in this recorded webinar co-hosted by PEC and the Local Energy Alliance Program (LEAP).
If you've been curious about getting a solar system for your home, farm or business, but want to know more about the options, permitting, financing, net metering, cost, savings, and more, this is the webinar for you!
In this online information session held on August 18, 2020, we gave an introduction and overview of the Solarize Piedmont campaign. We were also joined by the 2020 campaign's two installers, NOVA Solar and SunDay Solar, to answer questions from the audience.
The 2020 campaign runs until August 31. Sign up today to get your free quote! More info at https://www.pecva.org/solarize.
---
Video recording of the presentation:
Presentation slides:
---
Resources:
---
A few of the topics covered during the Q&A with installers:
Does the tax credit lower taxable income, or, reduce the final tax bill?
It's a "credit" so it lowers the final tax bill. The tax credit will reduce your final tax bill. It is a dollar-for-dollar reduction in your bill. If the value of the credit exceeds your bill, you may carry the excess over into future bills.
The south side of my roof is on a difficult slope. Is that a deal breaker?
A difficult southside slope is not a deal breaker at all. Standard installer safety equipment is adequate for almost any slope.
What are the deadlines for this year's program?
Submit an interest form by 8/31/2020 to lock in the discounted rate!
What about keeping the panels clean? We live near a railroad and there is probably more grit than other places.
Panels are largely self cleaning. You can periodically clean the panels, but rainfall is generally adequate.
How old a roof would be too old for installing?
An asphalt shingle roof over 20 years old should be replaced before installing solar panels.
Do you provide ROI assessments?
Yes, an ROI assessment would be included in any standard solar proposal.