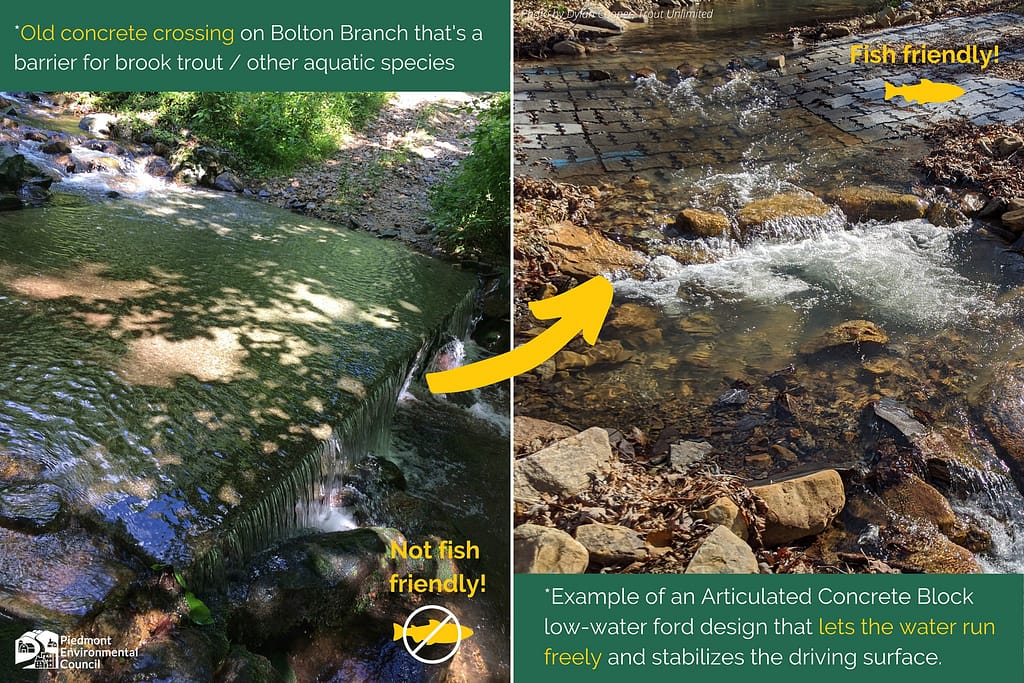 Help complete this trout stream restoration project!
Through May, we've teamed up with Orvis to raise money to restore two miles of brook trout stream habitat on Bolton Branch in Rappahannock County. Receive a $10 store coupon when you donate $10 or more at the register in any of the four NoVA locations: Leesburg, Arlington, Tysons and Woodbridge. Your gift will be matched dollar for dollar up to $10,000!
The coupon is only available in those four locations. If you can't make it to an Orvis store, you can also support the project by making an online donation to PEC – http://bit.ly/troutmatch.
This project is a high priority, as it will remove the last remaining barrier to fish passage on Bolton Branch and will reconnect over two miles of upstream habitat for brook trout, American eels, and other freshwater organisms that rely on cold, clean, and connected waterways. Donate today — and your gift will be doubled!