On November 9, 2022, 23 volunteers, including students from Belle Meade Montessori School, joined PEC staff at the Lane Property in Sperryville, VA, for a fall tree planting.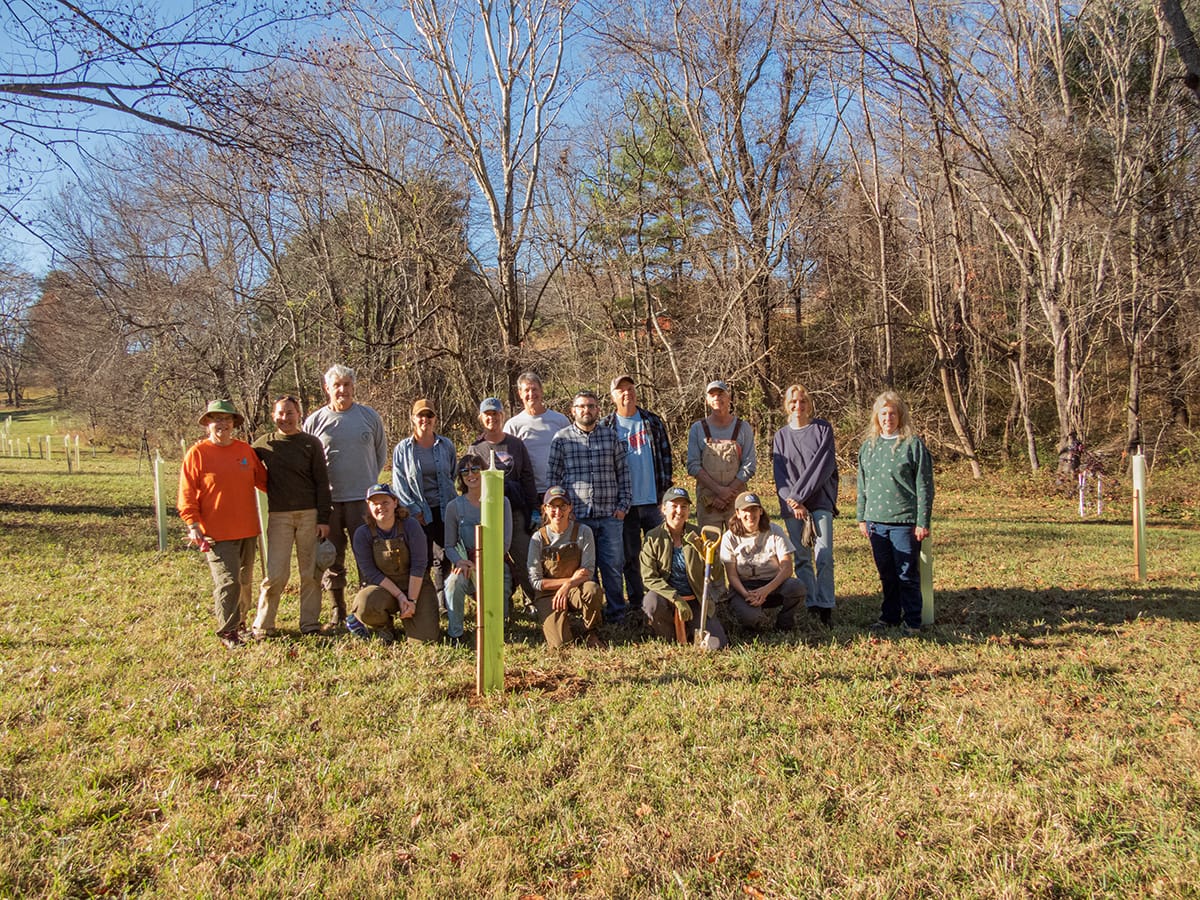 An impressive 213 seedlings of a wide variety of native trees shrubs got in the ground: buttonbush, indigo bush, black willow, ninebark, white oak, swamp white oak, silky dogwood, serviceberry, pawpaw, spicebush, arrowwood viburnum, river birch, black gum, and red mulberry.
Photos: https://flic.kr/s/aHBqjAfCr3
The stream that runs through the Lane Property is a tributary to Kilby's Creek, which flows into the Rappahannock River. The Rappahannock River is a major drinking water supply for the city of Fredericksburg and other downstream communities.
With proper maintenance and a little bit of luck, the vegetation should survive the coming decades and will play a valuable role in enhancing water quality and providing wildlife habitat in the Rappahannock watershed.
This work is supported by a grant from the National Fish and Wildlife Foundation's Chesapeake Bay Stewardship Fund and the Virginia Environmental Endowment, with financial support from the U.S. Environmental Protection Agency, U.S. Forest Service, Altria, and AstraZeneca.This event also wouldn't have been possible without the support of our partners at Friends of the Rappahannock and Orvis.
Learn more about PEC's stream buffer reforestation projects at pecva.org/buffers.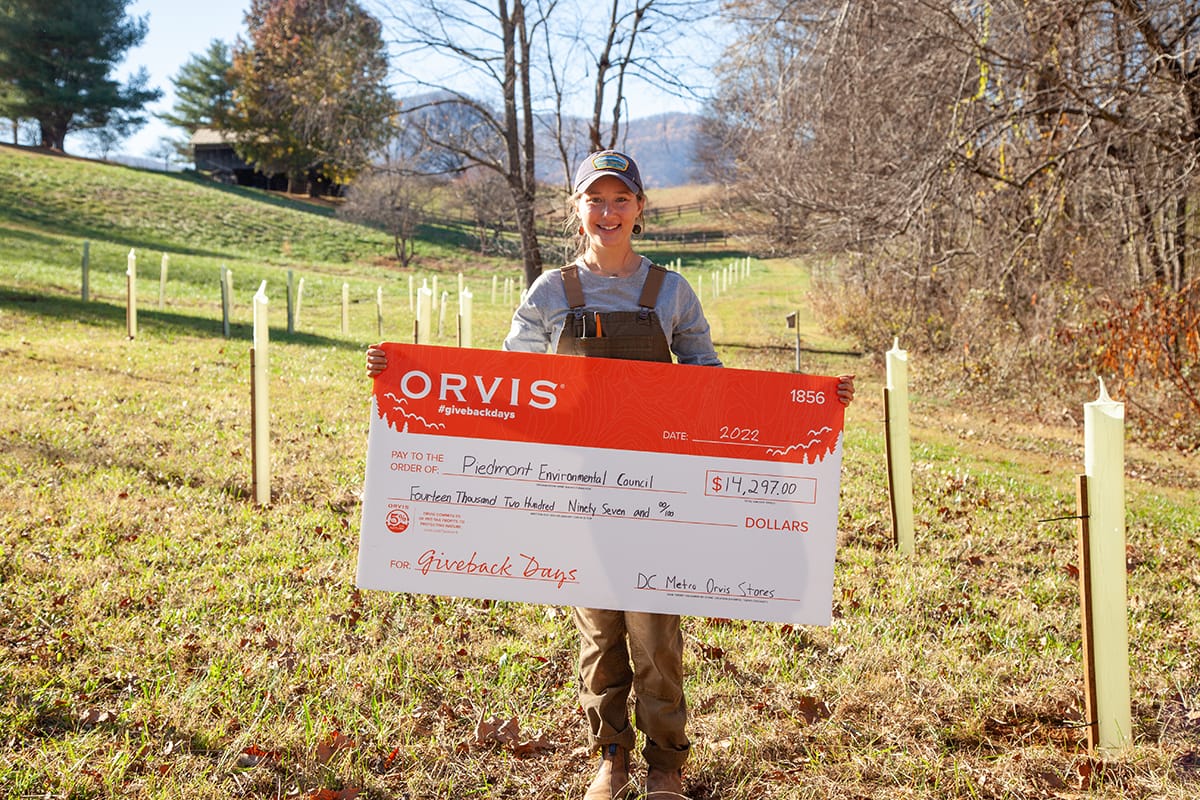 ---
Projects and events like this one are made possible with support from our members. If you aren't yet a PEC member, please consider becoming one today at pecva.org/join.