Within the nationally recognized Madison-Barbour Rural Historic District, near Barboursville in Orange County, William K. "Wik" Dove II partnered with The Piedmont Environmental Council to permanently protect his 108 acres with a conservation easement. Enveloped by nearly 1,300 acres of other conserved lands, Dove's farm adds to the more than 15,950 acres of permanently conserved land within the historic district's boundaries.
The historic district is described as one of Virginia's best-preserved cultural landscapes. A web of 18th- and 19th-century roadways offers expansive views of unspoiled pastoral scenery. Rolling, semi-mountainous terrain is interspersed with broad stretches of fields and pastureland. According to its historical marker, the district dates back more than 12,000 years and contains nearly 200 prehistoric archeological sites. Once the site of a Siouan-speaking Manahoac village on the Rapidan River, its rich soil later drew colonists for varied agricultural uses, including livestock, vineyards, forestry and crops.
About 62 percent of Dove's working horse farm contains notable agricultural soils that are considered Prime Farmland or Farmland of Statewide Importance. With 4,450 feet of frontage along a Beaver Run tributary within the Rapidan River watershed, it has tremendous water quality value downstream. And its 77 acres of forests, several springs, fields and open spaces all provide habitat for a variety of wildlife and plant species.
Dove's decision to conserve his land will forever protect not only these important natural resources, but also the scenic views enjoyed by the public from Brookman Road and the important historic contributions his farm holds within the Madison-Barbour Historic District.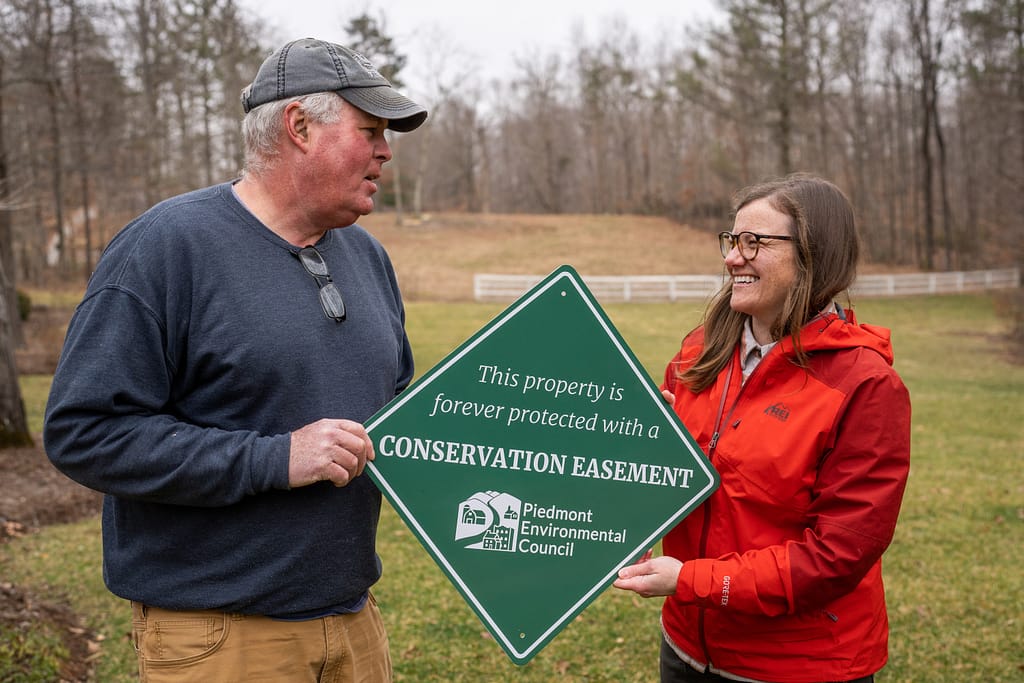 ---
This story appeared in The Piedmont Environmental Council's member newsletter, The Piedmont View. If you'd like to become a PEC member or renew your membership, please visit pecva.org/join