PEC is excited to introduce the newly elected co-chairs of our Board—George Ohrstrom II of Clarke County and Jean Perin of Fauquier County!
George Ohrstrom II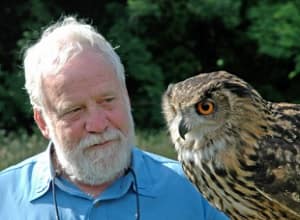 George grew up in New York City, but VA's Pied­mont has been a part of his life since child­hood: "As a young kid, I spent a lot of time playing outside on my grandfather's farm in Fauquier," he remembers. "There was a stream that ran through his property, and us kids were always in there. I think that's where my love for the outdoors really started."
George and his family have a long history with PEC. In fact, the Ohrstroms helped start PEC in the '70s, and a number of his family members have been involved over the decades. George and his wife moved to a farm in Clarke in 1983, and he began his own journey of service and involvement with regional conservation groups—including PEC. "Natural resource protection became a second career for me," he explains.
In 2000, PEC asked George to join the Board—and he has been an invaluable member ever since. "I appreciate PEC because I think it remains relevant, and actually becomes more relevant all of the time," he says. "I also really appreci­ate PEC's staff. They're dedicated professionals and are doing great work in the region."
This won't be George's first time serving as a board chairman, but—despite his experience—George says he's both excited and nervous to serve as PEC's Co-Chair: "It's a big job! I've been involved with PEC for years, and I've been chairman for other organizations… but this is a much different deal. It takes a lot of time… It's scary, but exhilarating at the same time."
When asked about PEC's big­gest challenge today, George says it's getting the next generation of activists involved. "Our old-guard funders are getting to be… well, old-guard," he points out. "The generational funding issue is huge—finding the next genera­tion of activists." Yet, he's confident that PEC will rise to the chal­lenge—as it has risen to numerous other challenges over the past four decades.
Jean Perin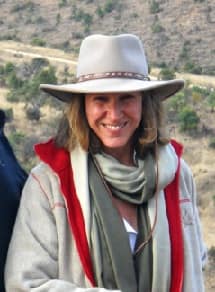 Jean was born and raised in Cincinnati, but VA stole her heart as a young adult: "I went down to DC while still in college," she recalls, "and I loved to ride… that's what introduced me to the Piedmont…Riding through the countryside, I'm able to appreciate how pre­cious these landscapes are."
Jean now lives in Fauquier but lived in Loudoun from the '80s through 2004—where she witnessed the onslaught of sprawl from D.C. "It made me understand the need to protect this area," she explains. "I've always been a social activist. I was brought up with the mindset that you give back and leave a place better than when you got there."
An impassioned conservation­ist, Jean has worked with a number of regional organizations—and she was introduced to PEC in the '90s. "PEC is amazingly comprehensive and reaches into so many areas of life here in the Piedmont," she says. "They also have an incredible staff that can bring a community to the front of issues and create effective campaigns, and they do so time after time."
Jean has worked with PEC on various campaigns over the years, and she works tirelessly to help organize fundraising events. "Fundraising and networking are always challenges," she explains. "You have to constantly work to expand your membership, while keeping current members up to date and connected."
Though Jean has served on a few Boards over the years, this will be her first time as Chair. "It's daunting," she says, "trying to fit as much as possible in my schedule to network, as well as to bring new energy into the Board and to reach out to all nine counties… But, I think George and I are a good team for the job."
Like George, Jean also thinks PEC will have to attract a new generations of members and donors. Is she optimistic? "Oh, absolutely," she says. "It will continue to require a lot of hard work by many, but PEC is on a good course. They have incredible leadership from Chris Miller, who is supported by a great staff. It's just admirable."
---
THANK YOU, TONY!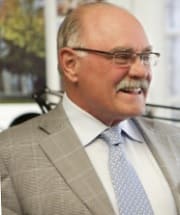 PEC's staff and board members thank Tony Vanderwarker for his six years of leadership as Chairman of PEC's Board. Tony began his service to PEC and the Piedmont region in 1998, when he assisted with the Power Plant Campaign.
During his tenure as Chairman, PEC became an accredited land trust; led a number of crucial cam­paigns; launched our Rural & Agricultural Economy Program and our Wildlife Habitat Program; and nearly 80,000 acres of land were put under conservation easement in the region—including key easements at Montpelier and Montalto.
Tony will continue to serve on PEC's board and will be taking more time to devote himself to a writing career. His first book, Writing With The Master, is due out in early 2014!
---
This article was featured in our Winter 2013 Member Newsletter, The Piedmont View.