Contact:
Spencer Snakard, Protect Fauquier
spencer.snakard@gmail.com; 703-850-7818
Kevin Ramundo, President, Citizens for Fauquier County
ramundok@gmail.com; 704-965-2424
Kevin Kask, Field Representation, Piedmont Environmental Council
kkask@pecva.org; 540-347-2334, x7046
---
Community members urged to attend town hall meeting on August 10, 2022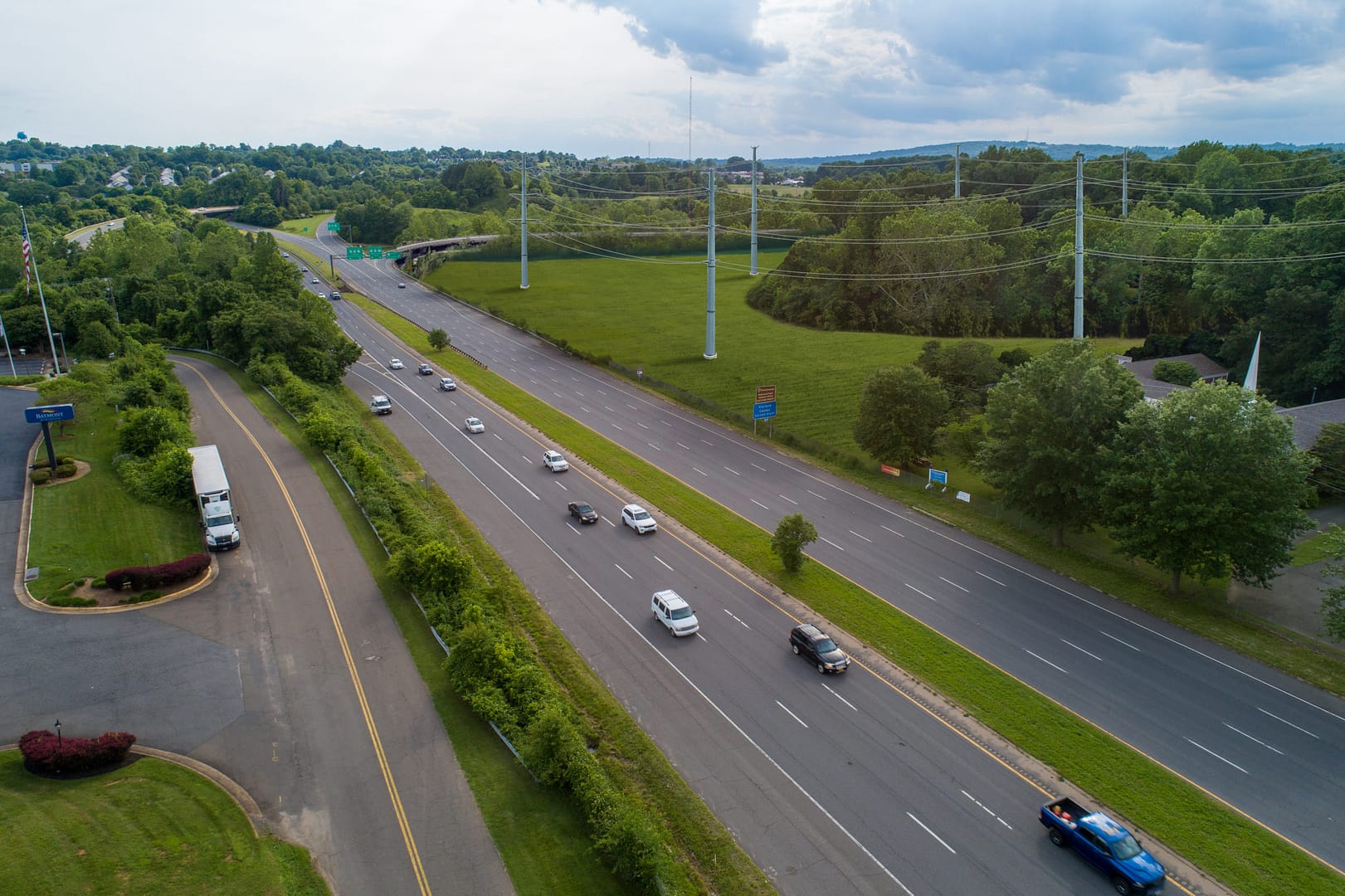 WARRENTON, VA. (July 28, 2022) – The local citizen group Protect Fauquier and nonprofit organizations Citizens For Fauquier County (CFFC) and The Piedmont Environmental Council (PEC) are united against Amazon's proposed data center project near Blackwell Road. The data center would sit at the northern gateway into Warrenton, along with a new Dominion electric substation, and would require miles of new high voltage transmission lines supported by 110-feet-tall steel towers, according to Dominion Energy.
The three organizations are jointly holding a town hall meeting at 7 p.m. on Wednesday, August 10, at the PATH Foundation, 321 Walker Dr #301, Warrenton. They urge all community members concerned about the Amazon data center, substation, and associated transmission lines to attend to learn more about the proposal and efforts they can take to stand against it.
In September 2021, Amazon Web Services purchased a 41.8-acre parcel at Blackwell Road in Warrenton, behind Country Chevrolet. Since that time, the $1.5 trillion company has submitted a special use permit application to the Town of Warrenton to build a data center at that location, reserving eight acres for a new electric substation. In 2022, Dominion Energy released maps showing miles of potential new transmission lines in the Town and County and held widely-attended public events with limited input opportunities. Under current policies in Virginia, Dominion Energy ratepayers, not Amazon, would be required to pay the costs of new transmission capacity.
One set of routes would start at Dominion's Wheeler Road substation, cross Vint Hill and New Baltimore neighborhoods, then snake down Route 29—part of the National Scenic Byway Journey Through Hallowed Ground—to Blackwell Road, or connect to Blackwell through the back of neighborhoods. Another set of routes would start on Meetze Road near the Fairgrounds and come up Route 29 to Blackwell Road, or through neighborhoods between Meetze and Blackwell roads. Protect Fauquier, CFFC, and PEC have numerous concerns about the project, including its degradation of gateway entrances to historic Warrenton, as well as negative impacts on the area's environment and rural landscape, private properties and public health.
To help citizens visualize the proposed substation on Blackwell Road and the high-voltage transmission lines along Route 29, the three groups are releasing a photo of Dominion's existing 5.44-acre substation on Meetze Road and three photos showing an artist's rendering of 110-foot tall transmission lines superimposed on the landscape just outside Warrenton.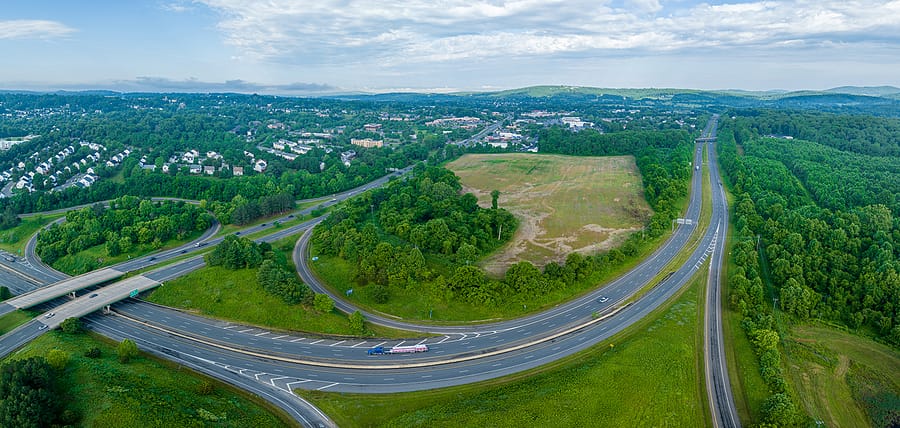 Spencer Snakard, a key Protect Fauquier organizer, says this battle is about preserving the heart and soul of a small historic town and a beautiful rural county that we call home. "We chose to live here for the natural surroundings that Fauquier was known for protecting, and have no desire to be an extension of the world's 'data center capital' with transmission lines littering our landscape," she said. Protect Fauquier has created a website, protectfauquier.com, and Facebook group page, and in just a few weeks has gained more than 1,500 supporters. In the coming weeks, the group will circulate a petition in Warrenton and the County both online and in person, calling for the project to be stopped. "Your voice counts! By joining together, we can change the course of this proposed project and protect the future of our countryside," Snakard said.
Fauquier County resident Juan Archilla said he joined Protect Fauquier "because I believe the County and the Town of Warrenton should preserve their natural rural beauty and small-town feel that most of us citizens cherish. I don't want Fauquier to become unnecessarily industrialized with giant transmission power lines and towers, especially to accommodate data centers in locations not originally intended for such use."
CFFC President Kevin Ramundo says his organization is very concerned that the Amazon data center project appears to be on a fast track for approval by the town of Warrenton without regard to required and necessary information, proper project reviews, the town's own zoning process and comprehensive plan. "It will visually impact the gateway into historic Warrenton affecting the town's small-town character; mar the countryside; require miles of high-voltage electrical transmission lines; and, lead to a proliferation of data centers. CFFC believes any decision about something that could fundamentally change the town and the county needs to be made with more information, more planning, more public input, and more transparency," he said.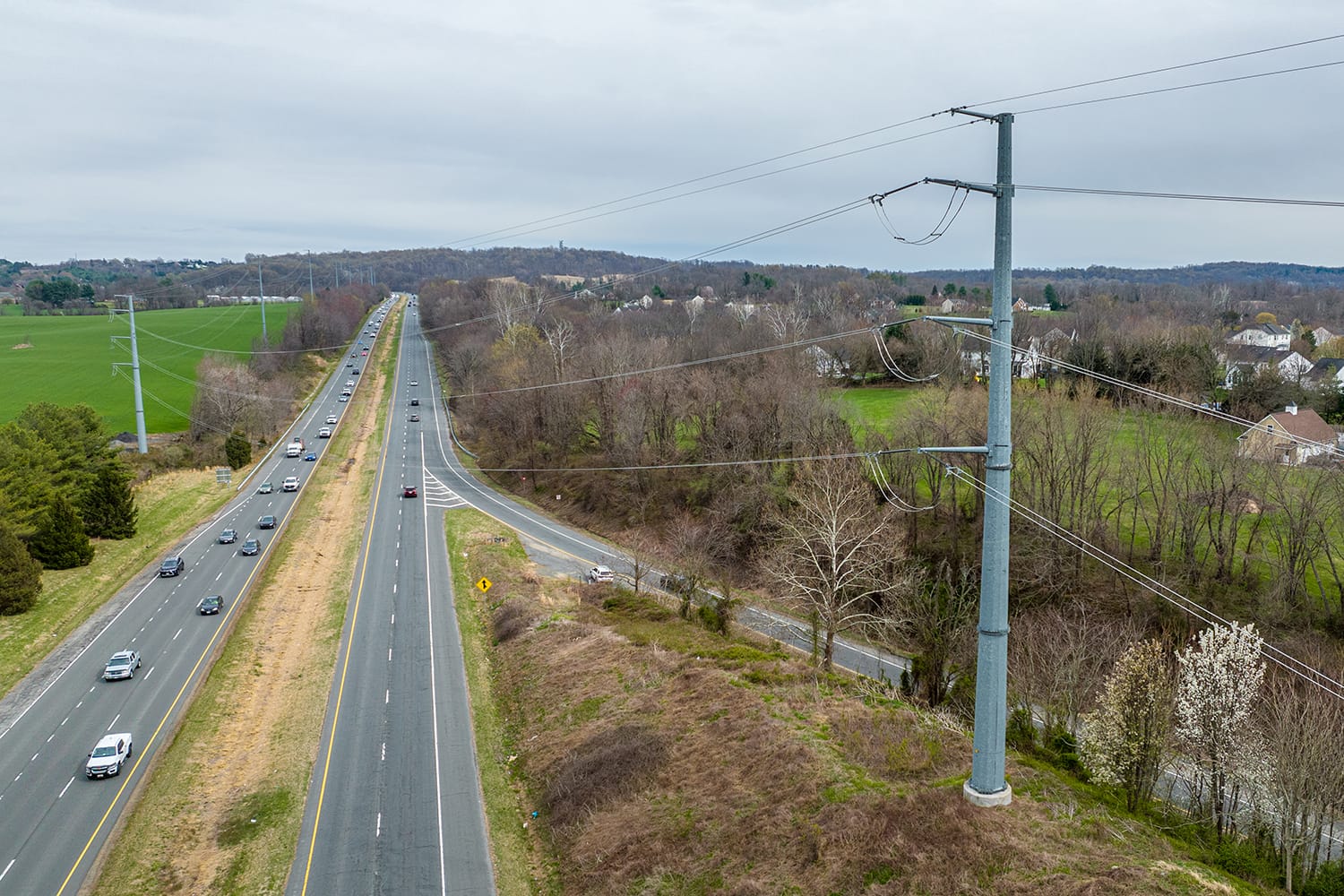 PEC is concerned that any one of the transmission line routes to the proposed Amazon data center would have a detrimental impact on the gateway(s) into the Town of Warrenton, on historic and cultural resources along the route, and to the residential neighborhoods of New Baltimore, Vint Hill or the historic African American community of Frytown. "With an average height of around 110 feet, an overhead 230-kV transmission line to Amazon's Blackwell Road site would have the effect of industrializing any corridor it runs through. Even an underground route, depending on the location, could have significant impacts of tree removal, loss of topsoil, limitations on development within the utility right of way, cumbersome construction easements, and potential loss of property value," said PEC Land Use Director Julie Bolthouse.
PEC has pointed out, in emails to local residents, that the Amazon data center application lacks essential details about how it will address town zoning requirements. "The application fails to include a viewshed analysis to evaluate proposed screening of buildings and mechanical equipment; it fails to consider the impact of new transmission lines and the substation proposed to serve the facility; it gives no consideration to potential impacts of light intrusion and glare from the facility on nearby roadways, the adjacent Oak Springs neighborhood, the Poet's Walk senior living facility, and businesses; and there is little information on preventing groundwater contamination and air pollution from multiple 50,000-gallon containers of diesel fuel to be permanently stored on the site," Bolthouse said.
All three groups also have serious concerns about how these projects are being pursued. "In this particular case, the entities involved are pursuing local approval and new transmission line extensions in tandem, rather than sequentially, putting the cost of transmission line extensions onto Dominion ratepayers. If this project is approved, it will set a precedent for more ill-conceived data center proposals and more transmission line extensions within the Town of Warrenton and the County.
Organizers from all three groups are urging citizens against the project to attend and speak at upcoming government meetings, write the Warrenton Town Council and sign the Protect Fauquier petition. The three groups invite community members to attend their town hall meeting on August 10, at 7 p.m. in the Fauquier Room on the second floor of the PATH Foundation building in Warrenton to learn more about the proposal and actions those opposed to the project can take.
---
Founded in 1968, Citizens for Fauquier County (CFFC) is the oldest non-profit organization dedicated to preserving the natural, historic and agricultural resources of the county. CFFC has hundreds of members who share our mission and who support us through their annual dues and donations. The organization is a major reason why Fauquier remains a unique place in northern Virginia that has successfully avoided the congestion and over-development in neighboring counties while maintaining its rural traditions. Learn more at citizensforfauquier.org.
Since 1972, The Piedmont Environmental Council has proudly promoted and protected the natural resources, rural economy, history and beauty of the Virginia Piedmont. PEC empowers residents to protect what makes the Piedmont a wonderful place, and works with citizens to conserve land, improve air and water quality and build thriving communities. PEC is a 501(c)(3) non-profit and accredited land trust. Learn more at pecva.org.