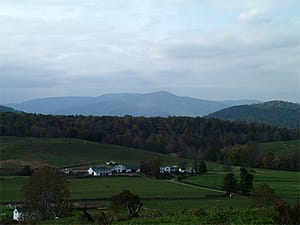 The Krebser Fund for Rappahannock County Conservation (the "Krebser Fund") is dedicated to protecting important conservation lands and supporting conservation projects in Rappahannock County, Virginia. The Krebser Fund is a land conservation fund managed by the Piedmont Foundation–a 509(a)(3) supporting organization established to hold and manage the funds of The Piedmont Environmental Council (PEC). Assisting with the establishment of conservation easements in Rappahannock County is one of the chief purposes of the Fund. A variety of other projects are also considered, all of which must be consistent with PEC's Land Conservation Guidelines and Policies.
A Krebser Fund advisory board, composed of Rappahannock County residents, meets several times a year to discuss local conservation issues and to make project recommendations to PEC and the Piedmont Foundation. Laura O'Brien, PEC's Rappahannock County Field Representative serves at the staff liaison between the advisory board and PEC. All projects require approval by the PEC Board of Directors and the Piedmont Foundation.
Contributions to the Krebser Fund are tax-deductible and will be used for land conservation, stewardship, and environmental education projects within Rappahannock County.
History
The Krebser Fund was established in 2003 and named in honor of Dr. Werner Krebser for his extensive commitment to conservation in Rappahannock County. PEC and other conservation groups working in Rappahannock County, including the Rappahannock County Conservation Alliance, the Rappahannock Farmers Association, and the Rappahannock League of Environmental Protection, realized that despite its relatively favorable zoning as compared to much of the surrounding region, Rappahannock County was never the less under threat from development. The County's scenic beauty, natural features, and its proximity to the outskirts of the growing Northern Virginia-DC metro area make it a highly desirable place to live and particularly attractive for retirement, vacation, and second home seekers.
In recognition of these challenges the Krebser Fund was set up to protect at-risk properties in Rappahannock County primarily through the acquisition of properties and conservation easements. At the time, these were identified by Rappahannock county conservationists as the best tools to gain an upper hand in protecting at risk conservation resources. In addition to protecting important conservation properties in Rappahannock County, the Krebser Fund now also supports other types of projects that help preserve the natural, scenic, historic, and rural character of the County.
In 2014, the Rappahannock County Conservation Alliance (RCCA) decided to dissolve and contribute its assets to the Krebser Fund. More information about the RCCA >>
Project Examples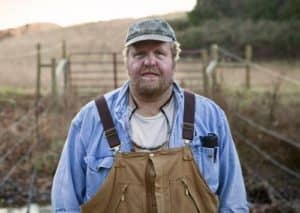 In 2006, PEC worked with seven other partners on the first project of Rappahannock County's purchase-of-development rights program (the "Rapphannock Farmland Preservation Program"). The Krebser Fund helped finance the purchase of this conservation easement, which protects 346 acres on a sixth generation family farm–Meadow Grove. This project resulted in the protection of productive farmland, water quality, numerous historic resources, and scenic views.
In 2009, the Krebser Fund pledged $50,000 to reimburse Rappahannock landowners who protected water quality by installing stream exclusion fencing in the Upper Hazel watershed. In combination with state and federal incentive programs, this contribution made it cost-neutral for farmers to fence livestock out of streams that were identified as impaired. The Upper Hazel watershed includes lands that drain into the Hazel, Hughes, Rush, and Thornton Rivers. See watershed map >>