The following text was taken from an email alert that went out on September 26, 2020. To sign up for PEC email alerts visit pecva.org/signup.
---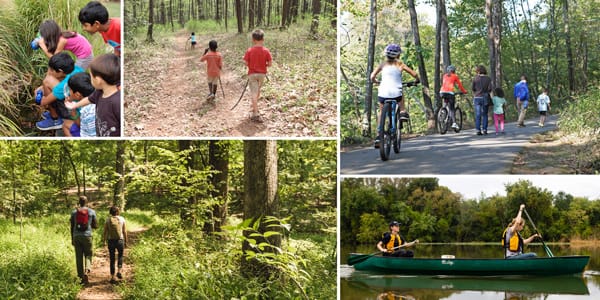 Dear Supporter,
Hello there! We wanted to send a quick note letting you know that community input is needed on the Loudoun's Parks & Recreation Master Plan.
Your feedback is critical to determining the vision, development, and investment in parks, recreation opportunities, open space and trails in Loudoun County for the next 10 years.
As PEC President Chris Miller wrote earlier this year, the pandemic is showing just how important parks, open space and trails are for local residents. People have gone outdoors for respite and exercise in droves. And we need to plan and budget for these resources to be available and accessible to all.
You can learn more about the new plan during the county's first virtual public meeting next Tuesday, September 29. See more details below.
What's Needed?
Throughout the latest Loudoun Comprehensive Plan update, there was a call from residents for more outdoor recreation facilities. In response, we think the new plan should prioritize:
natural vegetation and woods are maintained (more of these areas would also help protect valuable natural resources like streams, floodplains, wetlands, steep slopes, and wildlife corridors).
ls for walking, hiking and biking won't be built unless there is adequate funding set aside in the Master Plan.
---
How to Weigh In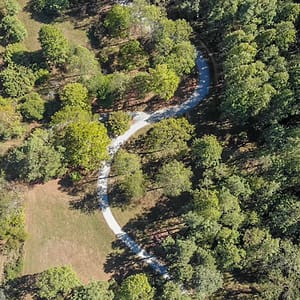 The County Department of Parks, Recreation and Community Services will provide different opportunities for initial public input through December of this year.
Your feedback is critical to the plan's success. We encourage you to participate in a few key ways:
Submit Comments – use this simple form to send your thoughts/ideas to county staff (you can also get more information and provide input directly by contacting Jeremy Payne, Deputy Director with the Parks, Recreation, and Community Services Office: 703-777-0558 or jeremy.payne@loudoun.gov)
Respond to the Mail-In Survey – surveys were mailed to random households throughout the county. If you receive one, it is essential for you to take time to provide your input and send it back, so that residents can be well-represented. This will provide data for a statistically valid survey.
Fill Out the Online Survey – in November, Parks and Rec will post an online survey for additional input. All are encouraged to fill this out. This is different from the mail-in survey.
Tuesday, Sept. 29, 2020, from 7:00 p.m. to 8:30 p.m.
The purpose of the first in a series of five virtual public meetings is to explain the process the county will take to create the master plan, and provide an opportunity for input on what resources are needed and where improvements can be made to better meet community needs and desires. Sign up to join the Zoom meeting>>
Check out the County's webpage for more information on the virtual meetings, the timeline and FAQs about the Plan, the goals and the process.
---
On another note…
If your HOA has been considering how to make their open spaces healthier and more sustainable, we've got just the thing to help. Join us for an engaging session on ecologically sustainable community master planning and land management in Loudoun County.
HOAs & Condo Assoc. Virtual Symposium:
Planning & Managing Common Open Space
Sat., October 24, 1:00 – 4:00 pm
Register >>
Plant NOVA Natives is hosting the Symposium and PEC is partnering along with Audubon Naturalist Society, Loudoun Wildlife Conservancy and the Northern Virginia Conservation Trust.
---
We hope you'll take a few minutes to weigh in on the master plan. In addition, let us know if you have other ideas for how PEC can help accomplish the goal of accessible and healthy outdoor opportunities for all.
We will continue to advocate for greater public access to local natural spaces through the Emerald Ribbons partnership with other Loudoun conservation groups, and work with those partner groups and individuals to directly contribute public trails and parkland throughout the region.
Best,
Gem Bingol
Land Use Field Representative
gbingol@pecva.org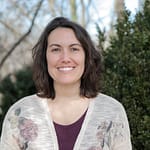 Tracy Lind
Land Conservation Field Representative
tlind@pecva.org

P.S. If you haven't gotten out to enjoy the many wonderful parks and trails in Loudoun, be sure to check out our updated Loudoun Outdoors Guide for a listing of options you might want to visit!
Banner photo credits left-right, top-bottom: Oya Simpson; Paula Combs; Marco Sanchez; The Montpelier Foundation; Will Parson, Chesapeake Bay Program.