The following text was sent out via email on July 26, 2023. Sign up for PEC email alerts →
---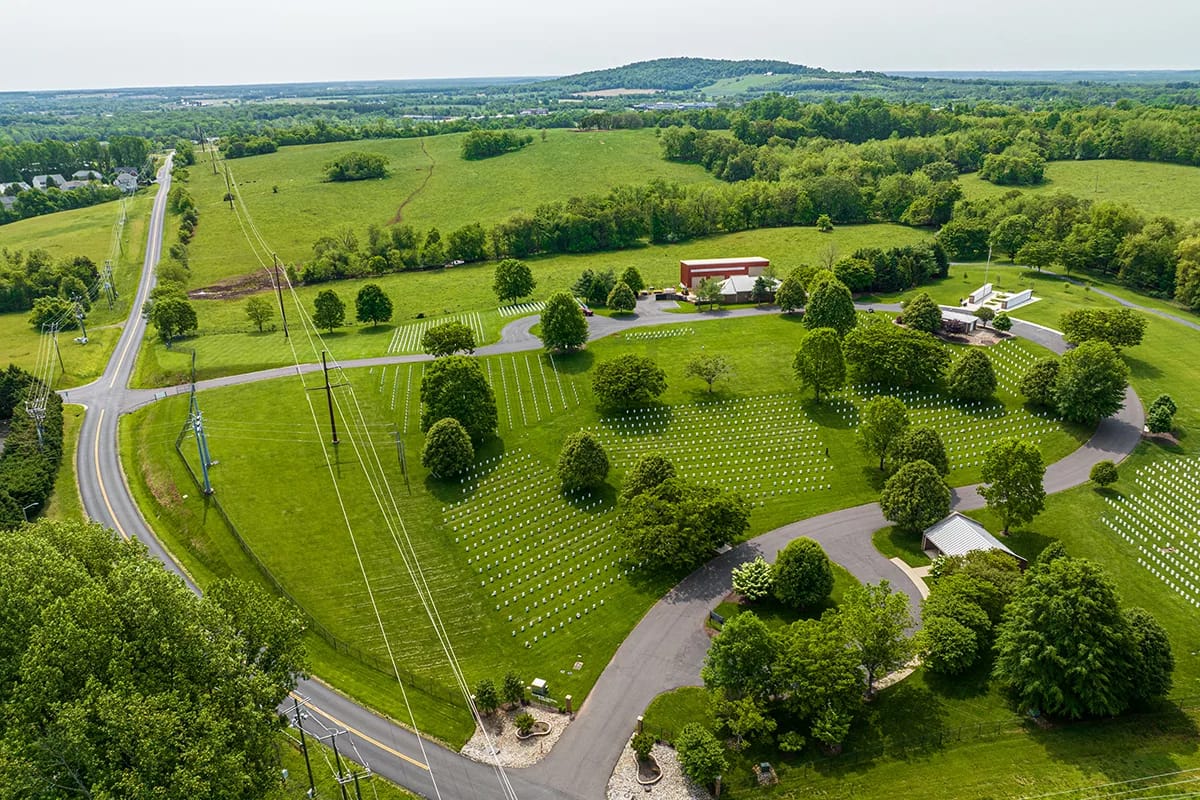 Dear Supporter,
Last Tuesday night, after a three-hour meeting and public hearing, the Town of Culpeper Planning Commission moved to hold any decision on the rezoning application until its next regular meeting on Tuesday, Aug. 15 at 6 p.m. at the Culpeper Economic Development Center.
Thank you to the many concerned residents who wrote in!
The Planning Commission's decision to delay action until the ramifications of the proposal are better understood was due in large part to the high amount of public interest in this application. The Town has received many letters of concern from Culpeper locals and veterans who are worried about the impacts the massive data center campus would have on the Culpeper National Cemetery and nearby homes.
The Planning Commission will reopen the public hearing during the August meeting. If you can, we encourage you to make time to attend and speak; you can also submit public comment to the Planning Commission before the hearing. Expressing your concerns to the Town at this time is crucial.
Culpeper has worked hard over the years to develop a sense of place and community that makes the Town a great place to live and plays an important role in the local small-business economy. Data centers, although an important utility, are industrial in nature and should not be sited so close to people's homes, tourist areas, and important and irreplaceable cultural resources like the National Cemetery.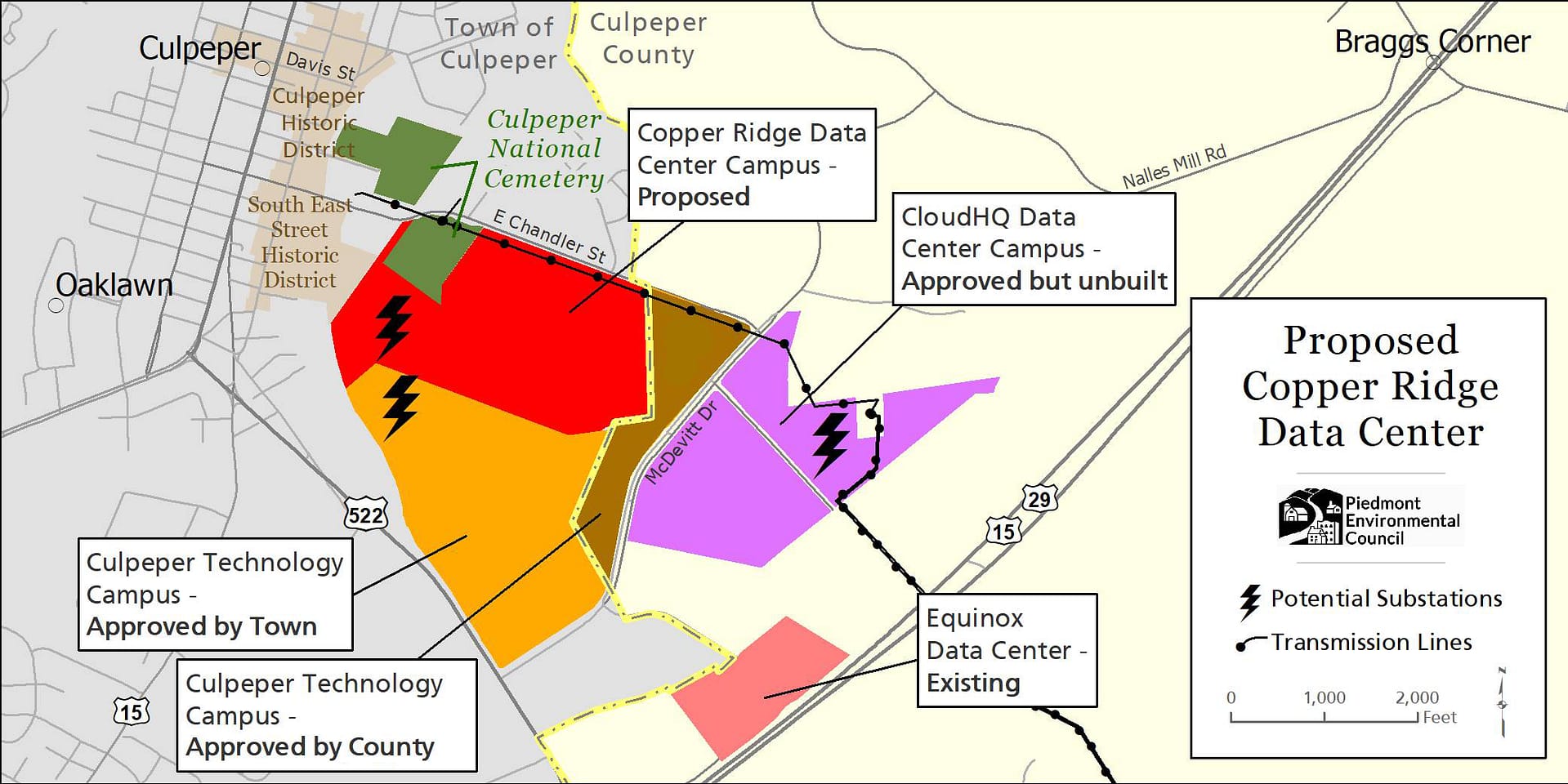 The Town and the County have already approved 2.1 million square feet of data centers this year. This level of growth is unprecedented and may have serious, unintended consequences for both. For instance, the continued development of data centers in Loudoun County has created an energy transmission crisis that now requires two new 500kV transmission lines through communities, which will impact sensitive resources such as floodplains and cemeteries. What will skyrocketing energy demand in Culpeper mean to the surrounding grid?
We invite you to join us in reaching out to the Town of Culpeper Planning Commission to ensure our commissioners know what the community wants for Culpeper.
Sincerely,
Sarah Parmelee
Culpeper Land Use Representative
sparmelee@pecva.org
540-347-2334, ext. 7045