Dear friends,
This has been a year unlike any other. But despite the challenges arising from the pandemic, I have never been more proud of the work we do, with your support, to protect natural resources and strengthen communities throughout The Piedmont Environmental Council region.
And starting today, on #GivingTuesday, your donation will go twice as far thanks to the generosity of one of our longtime supporters, Stephen Graham, who is offering $5,000 as a match to any gift we receive today!
Make a special one-time gift and join people all over the world participating in #GivingTuesday, a global movement dedicated to giving back to the organizations and causes you care about.
This year, I'd like to focus on three areas where your donation to PEC makes a big difference:
On the ground field work and advocacy at the local and state level
Creating and enhancing public access to parks, trails and open spaces
Connecting local farms to local food pantries in this time of heightened need
If you have an interest in one or more of these three areas, we've provided more information below. As we plan for 2021 and beyond, we hope you will also reach out to us directly to say "Hey, PEC! I really care about _____!" Especially during the pandemic, we really enjoy hearing from you; your input helps make us a better organization for all communities in the Virginia Piedmont.
Thank you so much for your continued engagement and support!
---
On the Ground Work on Local & State Land Use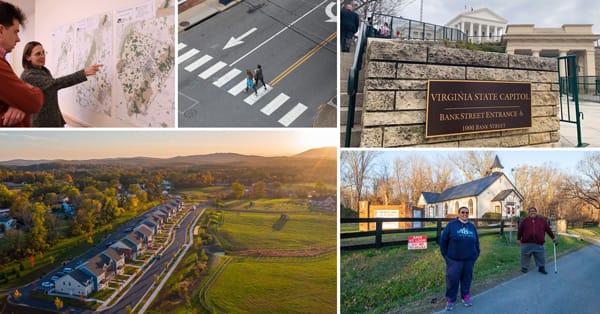 PEC staff work day in and day out to respond to local land use concerns and pursue planning for smarter growth and stronger communities. In every one of our counties, we have professional staff ready to answer questions about development proposals, zoning and comprehensive plans. We are there at planning commission meetings, board of supervisors meetings, regional planning exercises, and at the state level, both in person and via Zoom, to weigh in and help you weigh in effectively.

---
Enhancing Public Access to Land & Water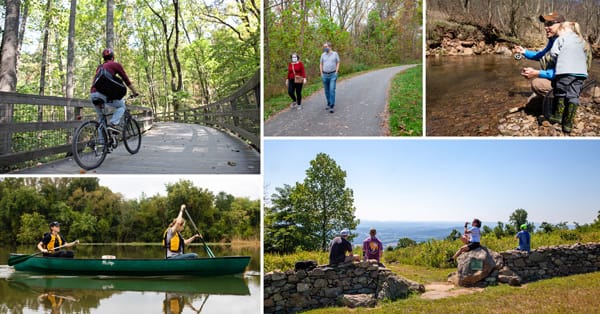 Places to walk, hike, bike, get to a river or stream or just get out and enjoy nature, have never been more important. We have seen large increases in use of all sorts of places in our region, from national parks to PEC's properties at the Piedmont Memorial Overlook and Roundabout Meadows. Support PEC's efforts across the region to advocate for, create, and strengthen places for people to access the outdoors, such as… river access to the Rappahannock, expanded parks in Gordonsville, networks of trails in Loudoun and Albemarle, or even state and national park land.

---
Linking Local Farms with Local Food Banks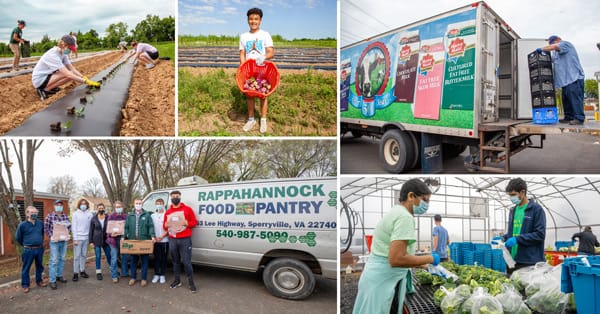 From school closures and restaurant capacity limitations to job losses and the spread of disease in food processing plants, the effects of the Covid-19 pandemic have hit local farmers and families hard. So PEC is using the strength of our long-standing relationships with local farmers and funders to help get food from local farms to local food pantries.
Our Community Farm at Roundabout Meadows and local meat/dairy initiative have provided 25,000 pounds of vegetables, 20,000 gallons of milk, and more than 11,000 pounds of local beef and pork to local food banks throughout the region. The need going forward is forecast to increase — your support will help us continue to build the links of the local food chain!

---
If you have any questions, please email PEC's development assistant, Kendra Atkins, at katkins@pecva.org or call her at 540-347-2334 ext. 7005.
Thank you in advance for any contribution you are able to make!
Sincerely,
Chris Miller, President
The Piedmont Environmental Council
cmiller@pecva.org

Photo credits: Aerial of Middleburg, volunteers packing broccoli in the greenhouse by Hugh Kenny; fishing with daughter, canoeing by Will Parson, Chesapeake Bay Program; other photos by Marco Sanchez.
---
This post was taken from an email alert sent out on December 1, 2020. Sign up for emails >>