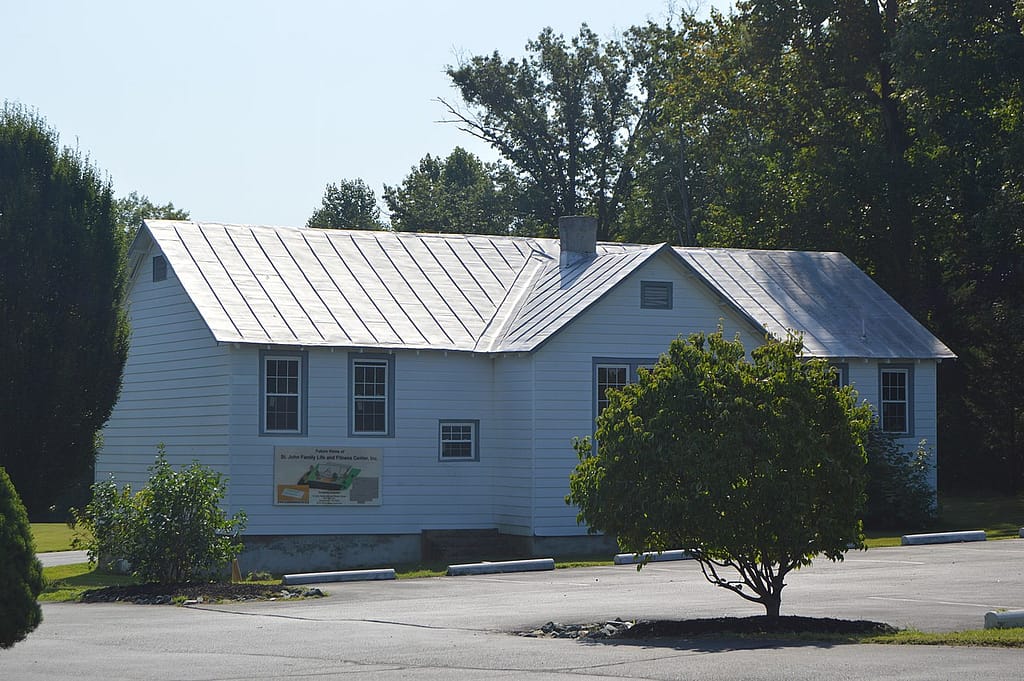 During #BlackHistoryMonth we're elevating stories that recognize important African American sites and achievements across the Piedmont. One such place is the St. John School in Albemarle County, which was one of thousands of Rosenwald-funded schools built and operated for the purpose of educating Black children across the rural South during segregation.
The St. John School in Cobham, Virginia was built in 1922-1923. Through a partnership between African American intellectual Booker T. Washington and Julias Rosenwald, president of Sears, Roebuck, and Company, 5,000 Rosenwald Schools opened between 1917 and 1932, educating over 700,000 Black children across four decades. Although the St. John School closed in 1955, today, the congregants of the neighboring St. John Baptist Church and other community members are ensuring the former school and its history are preserved in perpetuity. The building continues to be a structure that serves those living in the rural Southwest Mountain district.
Through its non-profit founded in 2011 for the purpose of restoring the historic structure, and led by Rebecca Kinney who attended the school before its closure, St. John Church is not only restoring the original structure, but is also transforming the former school into an all-encompassing community center. The center is slated to include a fitness room, auditorium, computer lab and an exhibit commemorating the school's history. The St. John School is one of seven Rosenwald schools constructed in Albemarle County (all are still standing) and was listed on the National Register of Historic Places in 2018.
Learn more about the effort to rehabilitate the structure: https://www.stjohnfamilylife.org/.
More information about the school's listing on the Virginia Landmarks Register and National Register of Historic Places: https://www.dhr.virginia.gov/historic-registers/002-1056/.