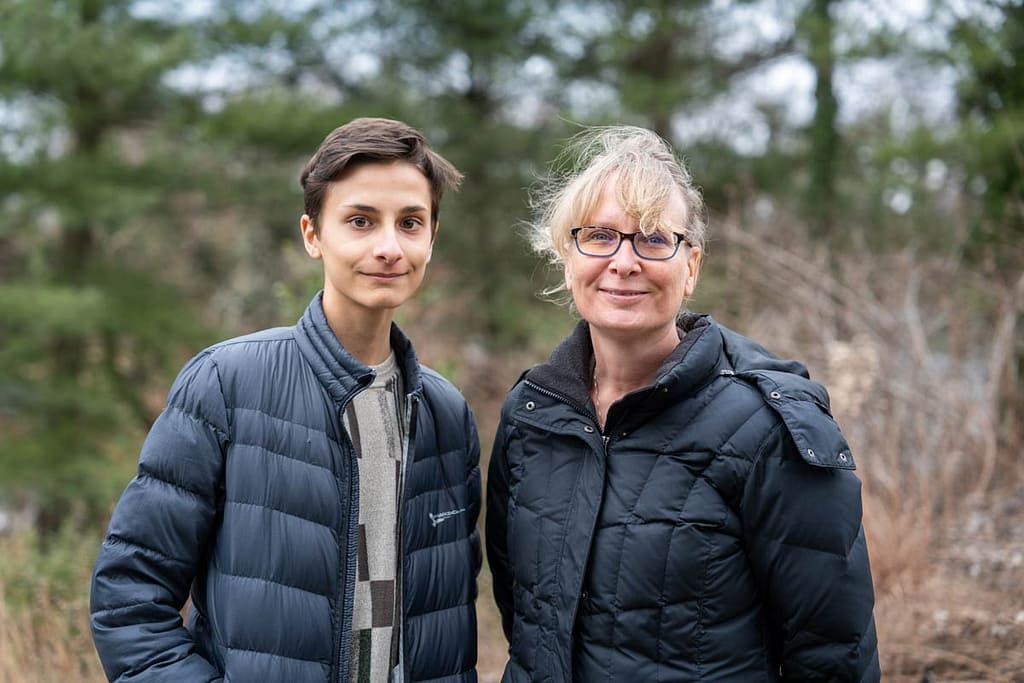 Each spring and fall, PEC welcomes dozens of volunteers who get their hands dirty and their feet muddy helping us plant native trees and shrubs along streams on private properties. These riparian buffers help improve drinking water, provide wildlife habitat, and offer flood protections, among other benefits. We caught up with two of our tree planting volunteers, Jennifer Dorrer and her son, Felix Kontanis, to learn about their experiences with PEC. Jennifer and Felix have lived in Warrenton for over 13 years, and Felix is a sophomore at Kettle Run High School. Both enjoy volunteering and have volunteered with other local nonprofits, including The Clifton Institute and Fauquier Education Farm. Jennifer first learned of PEC through our Buy Fresh Buy Local Program.
What do you like about living in Fauquier County?
Jennifer: When my husband and I considered moving here, the county's focus on maintaining its agricultural character was very appealing to us. Growing up, our children loved being outside and experiencing nature, and Fauquier has been wonderful for that. I also like that there are many opportunities to volunteer and be involved.
Felix: For me, it is the sense of community and appreciation for the environment. Living in Fauquier County, we're located near so many state and national parks and other natural areas.
Why did you decide to sign up to plant trees?
Jennifer: I love volunteering with my family. I especially appreciate volunteer activities that put you in a position where you feel like the distance between your service and meeting a need is very short.
Felix: I'm hoping to complete at least 50 hours of volunteer service to earn a Board of Education Seal for Excellence at graduation. Beyond that, because I'm in school for seven hours a day, five days a week, volunteering has become a nice outlet – you don't realize how much you need nature until you're immersed in it.
What do you enjoy most about volunteering with PEC?
Jennifer: I like that even though I have lived here for many years, these volunteer opportunities enable me to travel to different farms and really see some of the backroads and preserved areas of the county. I also enjoy learning about other people's conservation efforts to protect our watersheds.
Felix: I agree. It's really nice to explore and learn more about where you live. It makes me feel like a part of the community. The educational aspect of the volunteer work is another reason I enjoy it.
I've heard you're tracking how many trees you've planted…
Felix: My goal when I started volunteering was to plant 100 trees. At the time, it seemed impossible, but I have now planted over 120 trees.
Jennifer: That's a combined effort. We work as a team.
What would you say to someone looking to get involved?
Felix: Set goals. It keeps you motivated, and then once you notice that you're hitting benchmarks, it becomes even more rewarding. For 2023, my goal is 150 trees, and then the year after that, maybe 200 trees.
Jennifer: Don't mind getting dirty! I consider that a benefit, to be honest with you.
Interested in volunteering for PEC? Visit http://www.pecva.org/volunteer to learn more.
---
This article appeared in 2023 spring edition of The Piedmont Environmental Council's member newsletter, The Piedmont View. If you'd like to become a PEC member or renew your membership, please visit pecva.org/join.