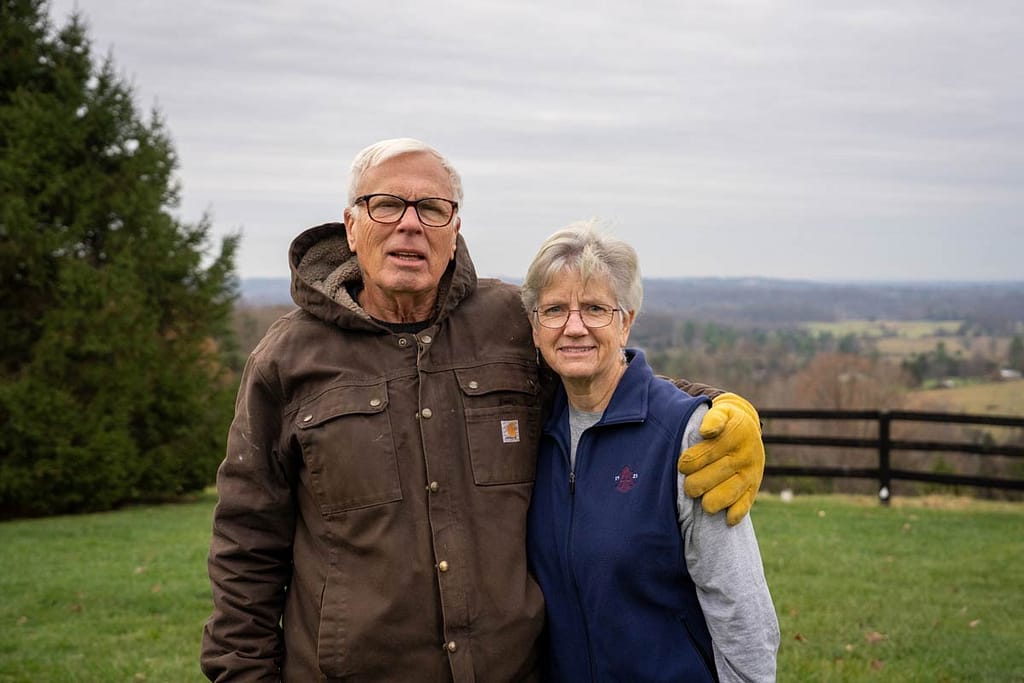 From the wrap-around porch at Hans and Anne Wachtmeister's Fauquier County home, I feel as if I'm standing atop a mountain looking across heaven. The lush green velvet-like rolling hills at the center of this cattle farm are enveloped by forest, and I can look across the landscape to the west and south and see for miles… the Town of Warrenton, Airlie runway, the Warrenton Training Center, the protected lands of The Clifton Institute and Wildcat Mountain, and even the Blue Ridge in the distance. And if I can see all the way to these places, well, that means they can see all the way here, too.
This is Belmont Hill Farm, named for the Massachusetts boys' school where Hans taught biology for more than 30 years. And it's one of seven Fauquier County properties permanently protected with a conservation easement last year.
Belmont Hill Farm is part of what was known as Whitehall Farm when Hans' father first bought the 600 or 700 acres after moving to the U.S. from Sweden in the 1940s. The family of five lived on the other side of the property in a house with log cabin origins that hinted at its long history. The narrow winding driveway I took on my way in was once an old logging trail; 20 years ago, Hans planted all the black gum, oak, and other native trees that now form its canopy.
Hans lived here until 7th grade, when school, college, and a long and distinguished teaching career led him to New England, other parts of Virginia, and back to New England again. But memories of this place — tossing hay bales into wagons, fishing and catching frogs in the streams, ice skating where the water from underground springs built up and froze, sledding down the front hill — made certain he always planned to return, "someday."
Hans' late brother's family still owns and farms roughly half of the original Whitehall Farm property, while Hans and Anne, now retired, create new memories, many with their children and grandchildren, here at Belmont Hill Farm. Hans lights up telling me about tending his herds of Hereford cattle. Photos of cows and calves are accompanied by stories of their first bull John Henry, a long-lived bottle-fed calf named Penny, now pregnant for the fifth time, and the adventures and misadventures of several others. "I get sentimentally attached to these animals. I can sit out here and watch them all day. You take a look at all of this and you can understand why we came back," Hans said.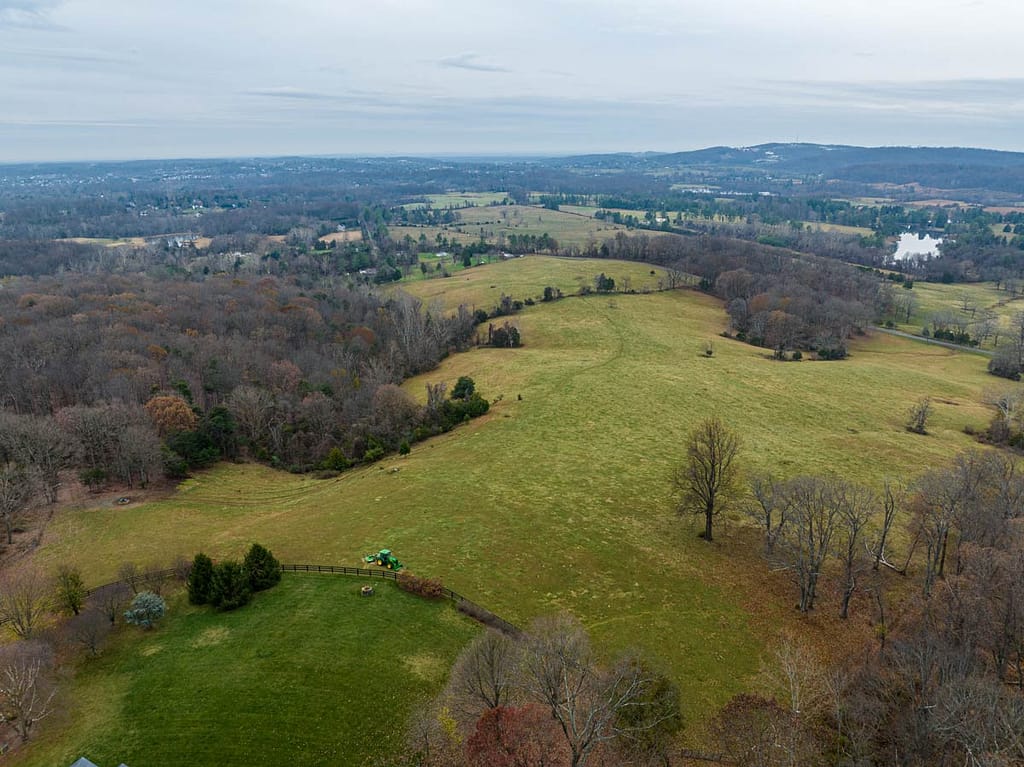 Their decision to conserve the 381-acre Belmont Hill Farm was a slow and steady one. "I don't know for sure, but I think my dad wanted this to happen. My brother conserved his part of the farm in 2006," Hans said. Anne, an avid gardener, added that some neighbors, too, have encouraged them to place their land under a conservation easement. "But I don't think it was really because of any of these people that we made the decision. We're both into the environment. We just think it's important that we conserve," she said.
They also repeatedly tell me how this mostly conserved part of Fauquier County is restorative. "Even just driving down our driveway, to me, it's very relaxing. You can feel your blood pressure drop," Hans said.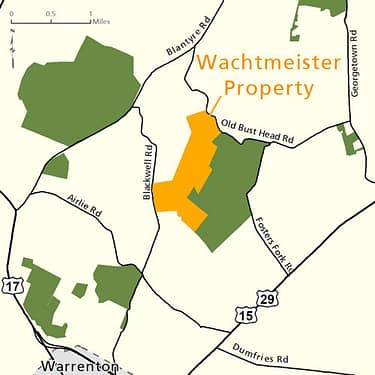 Even so, wading through various uncertainties they had around conservation took time. There were appraisals, forestry provisions, consideration of what any future owner might want to do with the land, and planning the conservation easement around that. "It took a couple of years to work through all of this. It was a process, there is a lot to take in. But the people at PEC were so wonderful about letting you know all of that, answering all the questions and explaining it all," Hans said. "I would encourage people, if they're thinking about conservation at all, to talk to PEC, because there's really no pressure. Maggi was so patient."
"Maggi" is Maggi Blomstrom, PEC's conservation field representative who shepherded the Wachtmeisters through the process. "Belmont Hill Farm has been a conservation priority for PEC for many reasons. It has such high visibility across this entire part of the county and from a state scenic road, plus 230 acres of forest and 115 acres of pasture, all now protected. And within a one-mile radius, the farm is surrounded by roughly another 745 acres of protected land. So this easement enhances the conservation impacts of all of them," she said.
With the easement closed, Hans and Anne are now focusing on stewardship. After they delayed haying on about 50 acres last year as part of the Virginia Grassland Bird Initiative, volunteers counted numerous red-winged blackbirds, eastern meadowlarks, and barn swallows, and more than a dozen other species. They are also part of a Clifton Institute study tracking the habitat of nesting American kestrels. And they are excited about the return of wild turkeys, quail, and "woodpeckers that you never used to see."
After our conversation, I made my way back down the winding driveway, much more slowly than I ascended it. I took notice of the trees that line the old logging trail. I slowed as I passed the bluebird boxes perched above the fenceline. And, oh my! I stopped in my tracks at the sight of the vivid red, black, and white color blocks of the most stunning red-headed woodpecker — my first. Once out of the driveway and down the road, I marveled at the sight of a newborn calf and glanced up the hillside toward that wrap- around porch. I am grateful for the Wachtmeister's conservation decision; it really is like driving through heaven here.
---
This article appeared in 2023 spring edition of The Piedmont Environmental Council's member newsletter, The Piedmont View. If you'd like to become a PEC member or renew your membership, please visit pecva.org/join.