This text was taken from an email sent out on July 17, 2020. Sign up for email alerts >>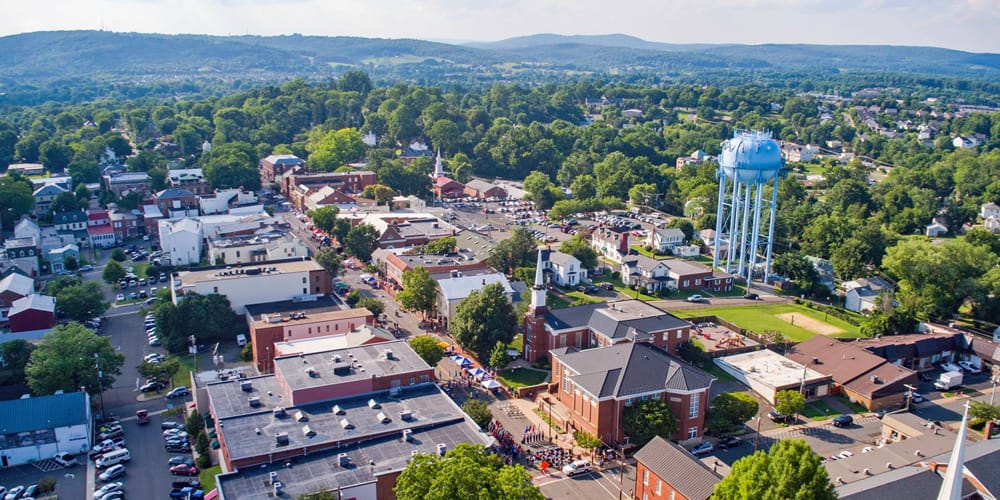 Photo by Tom Wheeler, Altitude Adjustment, LLC.
Dear Supporter,
Hello there, I hope this email finds you well and healthy. I'm writing today to bring your attention to my recent op-ed in FauquierNow, titled "Warrenton master plan deserves more deliberation."
I strongly believe that the draft Warrenton 2040 Comprehensive Plan, which proposes a new vision for the Town of Warrenton, is being rushed forward without adequate public input or involvement.
The Planning Commission is set to hold a public hearing on the draft plan on Tuesday, July 21 at 7pm at the Warrenton Town Hall (18 Court St, Warrenton). They have indicated they will move the plan forward to the Town Council which is scheduled to hold a public hearing on September 8.
This plan will shape the future of Warrenton and will have ramifications on quality of life, public facilities and taxes for years to come. At a minimum, this process needs to be slowed down so residents have time to review the plan. Our preliminary concerns, sent to the Planning Commission, are available here.
How to Weigh In
If you want to have a say in the future of Warrenton, please consider weighing in on this important decision. You can submit comments until noon on Monday, July 20, through the Town's comment portal, be sure to select the Planning Commission and enter the Warrenton Comprehensive Plan as the agenda item.
For more extensive comments you can send an email to Susan Rae Helander, Planning Commission Chair, shelander@warrentonva.gov and copy Denise Harris, Town Planning Manager, dharris@warrentonva.gov. If you choose to attend the public hearing on July 21 and make comments in person, be sure to bring a mask.
And as always, please feel free to reach out to me with questions.
Sincerely,
Julie Bolthouse
Fauquier Field Representative
The Piedmont Environmental Council
jbolthouse@pecva.org