Senior Advisor & Director of Strategic Partnerships
(540) 347-2334 x. 7043 (office)
jmccarthy@pecva.org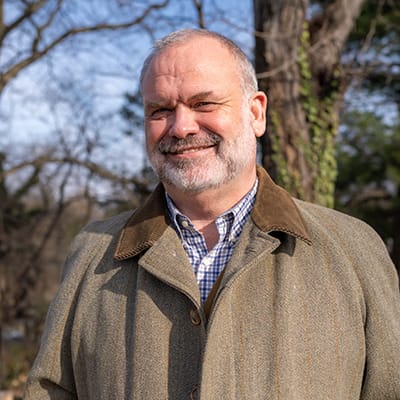 John W. McCarthy joined PEC staff in January 2017. John retired from local government in June of 2016 after 28 years as Rappahannock County Administrator. He has served as member and officer of the Rappahannock-Rapidan Regional Commission the RSW Regional Jail, and the Virginia Municipal League Insurance Programs, as well as on numerous non-profit organization governing boards including as Chairman of the Fauquier Hospital Board, the PATH Foundation and the Northern Piedmont Community Foundation.
He received a Bachelor's degree from Mary Washington College, where he also served as an adjunct professor for twenty-five years, and a Master of Planning degree from the University of Virginia. A long-time supporter of The Piedmont Environmental Council's mission, John is excited to be continuing his career with an organization so committed to preserving the quality of life and natural resources of the place he loves.