Multimedia Communications Specialist
(540) 347-2334 x7024
hkenny@pecva.org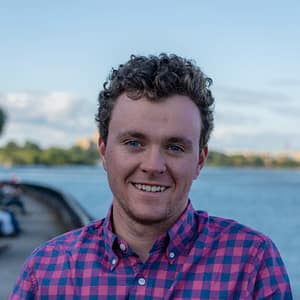 Hugh Kenny joined the communications team at PEC in September 2019. He graduated from Bates College earlier in 2019 with a degree in Environmental Studies and a minor in history. During college, he spent his summers guiding long-distance bike trips in the US, Canada, and Europe. His time pedaling across varied landscapes taught him the value of looking at places, even familiar ones, from new and novel viewpoints.
At PEC, Hugh creates photos and videos that highlight the staff's work and the value of the landscapes that the organization protects. He uses video to give viewers a new perspective on places they may pass by every day, display the incredible beauty of the Piedmont, and build support for PEC's initiatives.
Born and raised in New York City, Hugh currently lives in The Plains, VA and spends his free time riding his bike on Fauquier County's endless miles of beautiful gravel roads.