Advancement & Events Assistant
(540) 347-2334 ext. 7007
jbussells@pecva.org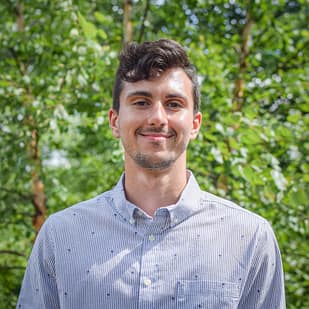 James Bussells joined PEC in August 2021 as part of the advancement team. He attended James Madison University from which he graduated in 2020 with a degree in Public Policy & Administration. He interned as part of the field team for a political campaign in Augusta County in 2019 and subsequently with the finance team for a political campaign in Virginia's Fifth Congressional District in 2020.
Although much of his experience falls in the category of public policy and politics, James became interested in nonprofit development during college and ultimately pursued work focused on addressing environmental issues.