Senior Accountant
(540) 347-2344 ext. 7011
cdonaldson@pecva.org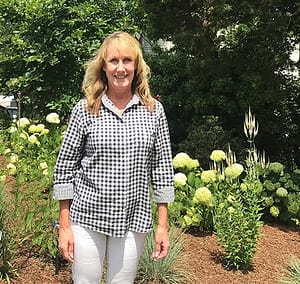 Cindy Donaldson joined PEC staff in the spring of 2018. Prior to working at PEC, Cindy served as the Director of Finance and Human Resources for the Northern Virginia 4-H Educational & Conference Center in Front Royal, VA. She brings over 20 years of accounting experience to her positon, 15 years of which are working for non-profit organizations. Prior to being employed at the 4-H Center she worked for an animal adoption/rescue organization which also focused on humane education.
Cindy is a lifelong resident of Virginia and lives in Linden on beautiful Blue Mountain. She is excited to be working at a place that promotes and protects the history, natural beauty, and resources of the Piedmont region. In her spare time she enjoy visiting museums and historic places, attending concerts, hikes with her dog, and relaxing with friends and family. She and her husband also volunteer at a local wildlife center.