Field Representative
Fauquier & Rappahannock County
(540) 347-2334 ext. 7060
ccatlett@pecva.org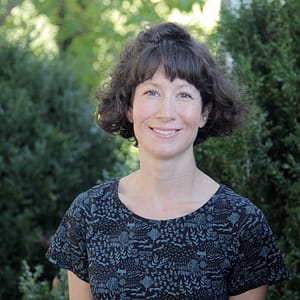 Claire Catlett joined PEC in the spring of 2017. Prior to working at PEC, Claire lived and worked for eight years in the Southwest, dedicating her studies and work towards the conservation and protection of our Western rivers. Claire holds degrees from Roanoke College (B.A. French, International Relations), and University of Denver (M.A. International Development, Sustainability and Environment). She has served as an AmeriCorps VISTA with Gila Resources Information Project in Silver City, New Mexico; Western Hardrock Watershed Team in Albuquerque; and Friends of the Verde River Greenway in Cottonwood, Arizona.
Claire has spent much of her career creating cross-watershed collaborations for the Colorado River watershed, developing grassroots-to-grasstops outreach and engagement for citizens, landowners, non-profits, local and federal government entities. She worked to protect the Gila River, New Mexico's last free-flowing river, from threats to dam and divert one of our nation's most wild and scenic rivers. She has led boots-on-the ground river restoration projects to restore habitat with native plants, remove invasive plants, stabilize streambanks, and monitor water quality. Claire is a certified Water Harvester with Watershed Management Group (Tucson, AZ), and has developed Green Infrastructure policy and projects in NM, AZ, TX, and Mexico.
Claire is happy to return home to Warrenton, VA, where she grew up, and where much of her family still lives today. She looks forward to her role with PEC to protect and preserve the communities and environment that make Virginia beautiful, especially the scenic Rappahannock River watershed. In her spare time, Claire enjoys growing organic veggies, and baking sourdough bread. She enjoys hiking and exploring the headwaters of the Rappahannock with her dog, and is always looking for an excuse to put her paddles in the water and go kayaking!