Rappahannock-Rapidan Conservation Initiative Coordinator
(540) 347-2334 ext. 7067
mblomstrom@pecva.org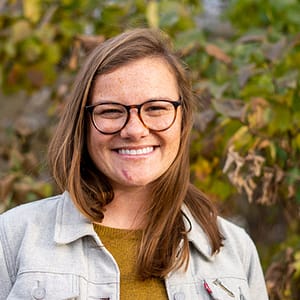 Maggi Blomstrom rejoined PEC's staff in November 2019 as the Rappahannock-Rapidan Conservation Initiative Coordinator — a multi-faceted initiative to promote land conservation, water quality improvements, natural habitat protection and restoration, and public access throughout the Upper Rappahannock watershed.
Maggi served previously as PEC's field representative for southern Fauquier and Culpeper counties and as land conservation and stewardship coordinator. She brings years of experience and enthusiasm engaging with landowners, volunteers, communities, and partners to advance environmental stewardship and land management.
Maggi grew up in Fauquier County. She holds a B.A. in Geography and Urban and Regional Studies from Virginia Commonwealth University and a M.A. in Community Development and Planning from Clark University in Massachusetts.