Senior Land Use Field Representative
Loudoun County
(o) 540-347-2334 x7041
(c) 703-431-6941
gbingol@pecva.org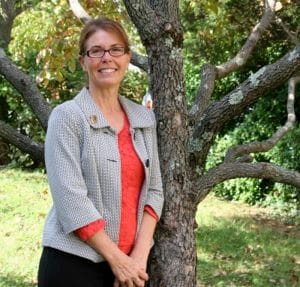 Gem Bingol has been a field representative since 1998 and covers land use and transportation issues in Loudoun County. Gem's focus is on helping citizens make a positive impact on their communities. Citizen activism, born out of her independent study Masters program, initially drew her to PEC. She helped form and support Sustainable Loudoun Network and two Leesburg grassroots groups.
In addition to grassroots networking and general land use issues, she focuses on water quality & wetlands and includes local foods and sustainable family farming in her special interests. She has served on several watershed and water resource committees over the years and has also been a volunteer stream monitor since 1997. Gem has a Masters degree in environmental education and ecopsychology, with an undergraduate degree in psychology.