The following text was pulled from an email alert sent out by PEC's Loudoun field representative Gem Bingol. To sign up for email alerts from PEC visit pecva.org/signup.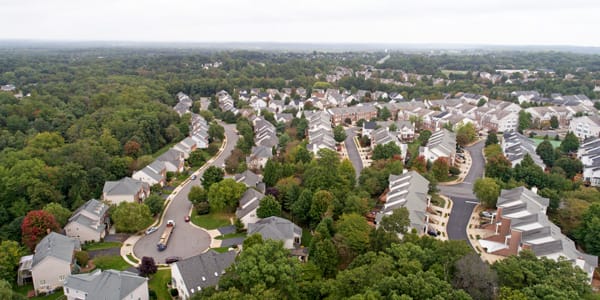 Dear Supporter,
On Tuesday, the Loudoun Planning Commission voted to send the draft Comprehensive Plan (a.k.a. Loudoun 2040) to the Board of Supervisors for review and action. Up until now, voices advocating for more residential growth have disproportionately influenced the draft.
It's time for Loudoun residents to take back the process and be heard by the Loudoun Board of Supervisors. There are important public hearings coming up in April and letters/emails/calls to the Board can start going in right away.
What's in the draft plan?
The draft Loudoun 2040 plan would add 28,500 more residential units, on top of the 45,000 unbuilt units already allowed under current zoning. And it would suburbanize the sensitive Transition Policy Area with much more industrial and residential development.
(Data Source: Loudoun 2040 Tischler Bice Fiscal Impact Analysis, pg.6 – based on 10/23/18 Planning Commission draft)
Loudoun's approach to growth over the past two decades has come at a high cost to existing residents in the form of: traffic congestion, an excessive amount of school redistricting, and either higher tax rates or a dwindling percentage of funding going to county services.
The residential expansion proposed in Loudoun 2040 would require major new investments in facilities and services (schools, parks, fire and rescue, etc). And it would come at the expense of the County's fiscal health and the priorities expressed by the public.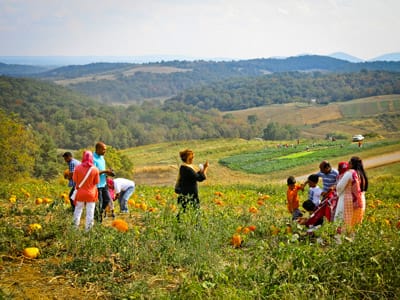 Over 5,000 public comments during Envision Loudoun revealed that residents have four priorities for the new comp plan: manage growth, improve public facilities & services, keep Loudoun unique & desirable, and ensure responsible fiscal management & accountability. Photo by Debby Taylor.
This is where you come in.
The Board of Supervisors works for the citizens of Loudoun County. And they need to hear from you as they start their Comp Plan review this coming month.
Send the Board a reminder that you want the final Loudoun 2040 plan to reflect the priorities that citizens voiced during the Envision Loudoun process.
Manage growth: Slow the overall rate of development, focus growth at Metro, manage growth in the Suburban area, and maintain the Transition and Rural areas. This starts with removing the additional 28,500 units that were put in the draft plan.
Improve public facilities: Improve transportation options like mass transit and pedestrian/bike connections and use traffic calming to improve safety. Create more parks and trails, provide more support for schools and build other missing facilities.
Keep Loudoun unique and desirable: Protect open space to ensure clean air and clean water, conserve our natural resources and local farms, and preserve our cultural assets and historic resources. This starts with maintaining the Transition and Rural Policy Areas.
Demonstrate fiscal responsibility and accountability: Keep taxes reasonable, provide missing services, ensure economic diversity to protect against economic shocks, ensure environmental sustainability, and include specific indicators in the plan to demonstrate progress.
Next Steps
1) Sign up to speak at one of the upcoming public hearings.
Wednesday, April 24, 6pm
Board Room, Loudoun Gov't Center
1 Harrison Street, S.E., Leesburg, 20175
Saturday, April 27, 9am
Loudoun County Public Schools Administration Building
21000 Education Court, Ashburn, VA 20148
Starting Friday, April 5, you can sign up to speak at one of these two public hearings by calling the county administrator's office at 703-777-0200. You must call in for yourself. Speaking time is limited to 2 minutes, but there is no limit to the number of speakers.
You can give additional public input throughout April, May and June at any of the regular Board meetings. The Board could make a decision as early as June 20 on whether to adopt the plan. More on the timeline >>
2) Send a letter to the Board of Supervisors today.
Let the Board know you want them to strike proposed increases in residential growth scattered throughout the County. This is necessary so that Loudoun can meet current deficits, improve our environmental, economic and housing policies, and manage growth in a more sustainable and accountable manner. Send a letter >>
We'll continue to provide updates and more information as the process moves along.
As always, thank you, and please reach out to me if you have any questions!
Sincerely,
Gem Bingol
Loudoun Field Representative
The Piedmont Environmental Council
gbingol@pecva.org
---