The Book of Wilding—a Practical Guide to Rewilding Big and Small with Isabella Tree
October 2
@
5:00 pm
–
7:00 pm
Join The Piedmont Environmental Council, The Garden Conservancy and the Oak Spring Garden Foundation at the Middleburg Community Center for a talk by award-winning journalist and author Isabella Tree. This event is part of The Garden Conservancy's Fall 2023 National Speaking Tour. You can pre-order her new book, The Book of Wilding—a Practical Guide to Rewilding Big and Small, which will be released on September 26, 2023.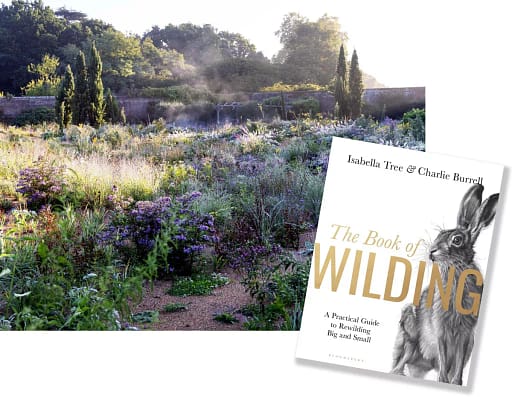 About the Lecture
The enormity of climate change and biodiversity loss can leave us feeling overwhelmed. How can an individual ever make a difference? Isabella Tree knows firsthand how spectacularly nature can bounce back if you give it the chance. And what comes is not just wildlife in super-abundance, but also solutions to the other environmental crises we face.

This is the subject of Isabella Tree's lecture and newest publication, The Book of Wilding, a handbook that guides how we can all help restore nature. It is ambitious, visionary, and pragmatic. The book has grown out of Isabella's mission to help rewild Britain, Europe, and the rest of the world by sharing knowledge from her pioneering project in Sussex.

Rewilding is a spectrum. Whether we have a garden, a pond, or a window box, there is no space too small. It is learning how to contribute to a living landscape, the life-support system that will save our planet from calamity and deliver us a prosperous and sustainable future. Deeply researched and beautifully illustrated, Isabella's lecture explains how every one of us can play a part in rewilding our world. It is both a practical guide and a call to action. Above all, it is a manifesto of hope.
About the Speaker
Isabella Tree is an award-winning journalist and author of five books. Her first best-selling book, Wilding tells the story of the daring wildlife experiment she began in 2000: rewilding her and her husband Sir Charlie Burrell's 3,500 acres of unprofitable farmland at Knepp Estate in West Sussex, UK. In less than twenty years their degraded land has become a functioning ecosystem again, wildlife has rocketed, and numerous endangered species have made Knepp their home. What has happened at Knepp challenges conventional ideas about nature, wildlife, and how we manage and envisage our land. It reveals the potential for the landscapes of the future. Isabella also writes for the Guardian, National Geographic Magazine, and Granta.
Tickets can be purchased on The Garden Conservancy's website:
$55 General →
$45 PEC Members →