Film Screening - Hometown Habitat: Stories of Bringing Nature Home
Sunday, February 11th, 2018, 2:00 PM

Location:

The Dickinson Fine and Performing Arts Center, 501 College Drive, Charlottesville, Virginia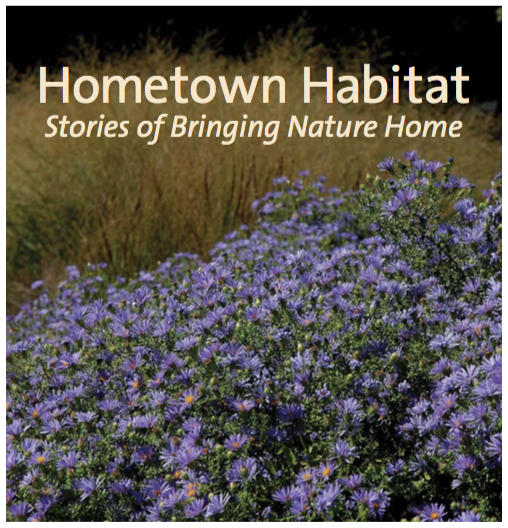 Wildlife habitat isn't just wide open spaces and dense green forests. Habitat can be created almost anywhere. This free educational event features a screening of Hometown Habitat: Stories of Bringing Nature Home, the acclaimed film that shows homeowners, landowners and community leaders how to improve wildlife habitat and revitalize ecosystems right in their own backyards and neighborhoods.
Hometown Habitat: Stories of Bringing Nature Home is an environmental film by Catherine Zimmerman, an award-winning director of photography and independent documentary filmmaker (https://themeadowproject.com). Included are helpful pointers by Dr. Doug Tallamy, author of Bringing Nature Home, about how our landscape choices can sustain insects, birds, and other wildlife around us. Zimmerman will be in Charlottesville for the February 11 event to introduce the film, and selected segments will be shown.
Doors will open at 1:30pm and light refreshments will be available. The whole event will run until 5:00pm.
Immediately following the screening will be a panel discussion by a great line-up of local experts, including landscape architect Kennon Williams, Gem Bingol of the Piedmont Environmental Council, and Devin Floyd of the Center for Urban Habitats.
Exhibits by local organizations that promote native plants and habitats will also be available, and free native plants will be given out as door prizes.
*This event is free. No advanced tickets or registration required. Seating is first come first serve.
More details about the event will be posted at https://pvcchorticulture.wordpress.com/, or contact Liz Sidamon-Eristoff of VNPS, This email address is being protected from spambots. You need JavaScript enabled to view it..
This event is sponsored by the Virginia Department of Game and Inland Fisheries' Habitat Partners Program, in partnership with the PVCC Community Garden Horticulture and Environmental Club. Supporting organizations include the Jefferson Chapter of the Virginia Native Plant Society (VNPS); Rivanna Chapter of Virginia Master Naturalists; the Piedmont Master Gardeners; Charlottesville Area Tree Stewards; Rivanna Garden Club; and The Piedmont Environmental Council.