Birds, Butterflies and Blossoms on the Blue Ridge
October 18, 2017 04:00 pm - 10:00 pm

Location:

Piedmont Memorial Overlook, U.S. 17, Paris, Virginia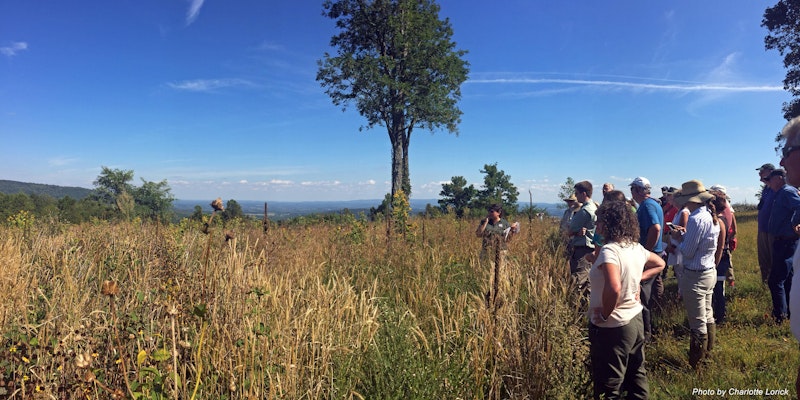 Photo by Charlotte Lorick
Join the Blue Ridge Conservation Alliance on a tour of PEC's Piedmont Memorial Overlook. The Overlook is a 50-acre mountaintop property surrounded by publicly and privately preserved lands. Discover how PEC manages the property for wildlife habitat, biodiversity, and scenic enjoyment. Conservation professionals will discuss the critical importance of bringing these values home to your own property and will offer some simple practices for homeowners. 
Hosted by PEC, Friends of the Blue Ridge Mountains, The Piedmont Chapter of the VA Native Plant Society, the Northern Virginia Conservation Trust, and Virginia Working Landscapes in conjunction with the Blue Ridge Conservation Alliance. 
*The event is free, but registration is required. There is limited space.
For more information, please contact Celia Vuocolo at This email address is being protected from spambots. You need JavaScript enabled to view it..