Land Use Coordinator
434-977-2033 x7048
wburttschell@pecva.org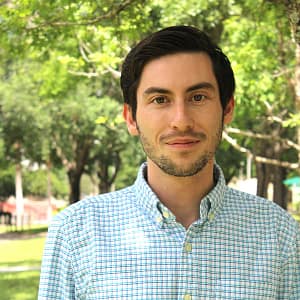 Wyatt Burttschell joined PEC in February 2022 as a land use coordinator. He was born and raised in Pensacola, FL. Prior to moving to Virginia, he completed his undergraduate degrees in psychology and sociology from Saint Leo University.
He received his master's degree in Urban and Regional Planning from the University of South Florida. As a graduate student, he remained active in the South Florida region as a transportation planning technician for Sam Schwartz and a GIS intern for the Florida Department of Transportation. At Sam Schwartz, he worked on public involvement efforts for projects aimed at enhancing safety and active transportation options on roadways such as US 41 in Sarasota and the Fort Fraser multi-use trail extension. He also served as a graduate research assistant at USF's Center for Urban Transportation, where he provided legislative summaries and research on emerging transportation finance initiatives.
Wyatt's interest in environmental issues was nurtured at an early age by being exposed to the natural landscapes in Northwest Florida and later by influential professors who encouraged his interest in classes such as environmental management, food systems, and economics and finance for sustainability.