Historic Preservation Coordinator
Warrenton Office
(540) 347-2334 ext. 7061
kkendall@pecva.org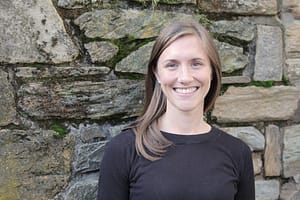 Kristie Kendall grew up in Fairfax County, where her passion for the preservation of land first piqued. After watching the obliteration of important farmland and historical sites near her home, she realized the importance of protecting land. She attended James Madison University, receiving a B.A. in American History in 2008 and a Master's Degree in Historic Preservation from the University of Maryland in 2010. Her Master's Thesis included a GIS inventory of a 1,000 acre area of former home sites in Shenandoah National Park, from which she created an interpretive trail about the history of the area.
She came to PEC from the American Battlefield Protection Program in Washington, D.C., where she advocated for the preservation of significant battlefield landscapes across the country. In her spare time she enjoys hiking, backpacking and genealogical research.