Walking and Biking Toward Equity: An evening with Charles Brown
November 28, 2018 06:00 pm - 10:00 pm

Location:

The Jefferson School African American Heritage Center, 233 4th Street Northwest , Charlottesville, Virginia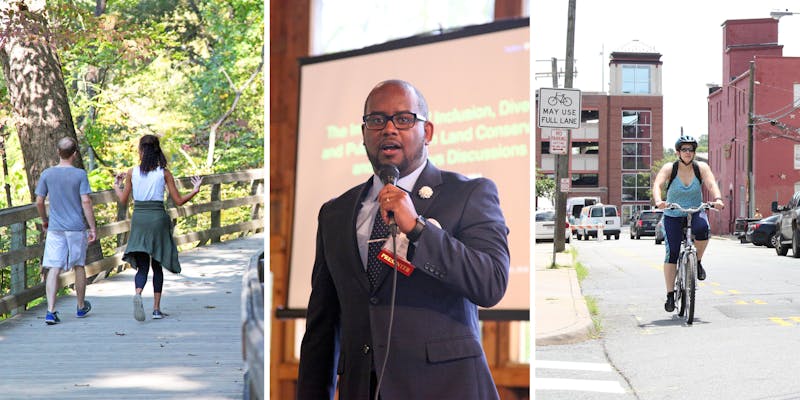 The Charlottesville / Albemarle community is working to be better-connected for walking and biking. How can advocates and planners make sure that everyone benefits? What needs to happen to make sidewalks and byways safe and welcoming for everyone? What can be done to reverse historical wrongs that continue to divide and separate people from opportunity?
Charles Brown is an educator and an urban planner who describes himself as a street-level researcher. He will share results from his groundbreaking studies on the intersections of race, gender, class and mobility, along with historical perspectives and ideas for moving forward. At a moment when residents of both Charlottesville and Albemarle County are engaged in earnest and sometimes heated discussions about what kind of community they would like to be, his perspectives will illuminate and clarify multiple important issues.
Professor Brown is a senior researcher with the Alan M. Voorhees Transportation Center (VTC) at the New Jersey Bicycle and Pedestrian Resource Center and an adjunct professor at the Edward J. Bloustein School of Planning and Public Policy, both at Rutgers University.
*The event is free, but space is limited. Please register in advance. Light refreshments will be served.
Questions? Contact Peter Krebs at This email address is being protected from spambots. You need JavaScript enabled to view it. or by phone at 540-347-2334 ext. 7065.