Writing Farmland Leases: A Workshop for Farmers and Landowners
May 08, 2018 05:30 pm - 10:00 pm

Location:

PEC's Warrenton Office, 45 Horner Street, Warrenton, Virginia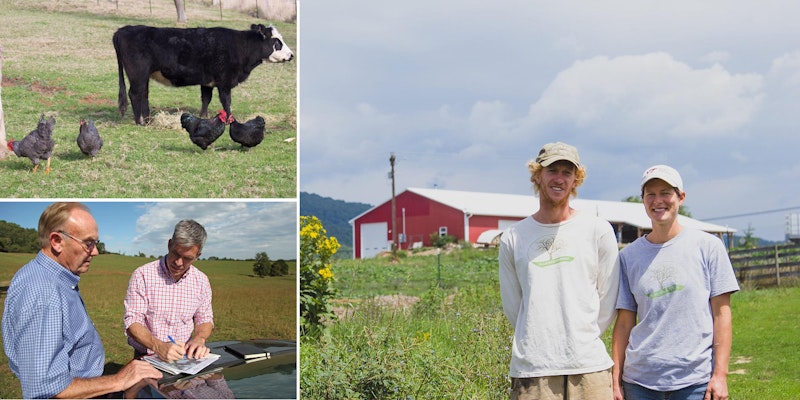 Learning how to write an effective agricultural lease is a critical step in developing a good relationship between a farmer and a landowner. Join PEC for an evening with Mark Botkin, local Virginia attorney, to discuss how to write a lease: from types of leases, determining rental rates, common lease provisions to lease termination.
There will be a Q&A session, so bring your questions or even a current/potential lease for more specific inquiries.
The workshop will end with a networking opportunity for farmers and landowner to connect and share information. Light refreshments and hors d'oeuvres will be served.
This event is free, but space is limited. Registration required >>
Questions? Contact Jess Palmer at (540) 347-2334 or This email address is being protected from spambots. You need JavaScript enabled to view it.

---
Photo credits: Chickens and cow by CSKK, Flickr; PEC's Rex Linville talking to landowner by Marco Sanchez; JP and Sally Walker from Glade Row Growing Farm by Jami McDowell.