Virginia Environmental Assembly
Friday, September 22nd, 2017, 8:30 AM

Location:

Hanover Street 1119, Fredericksburg, Virginia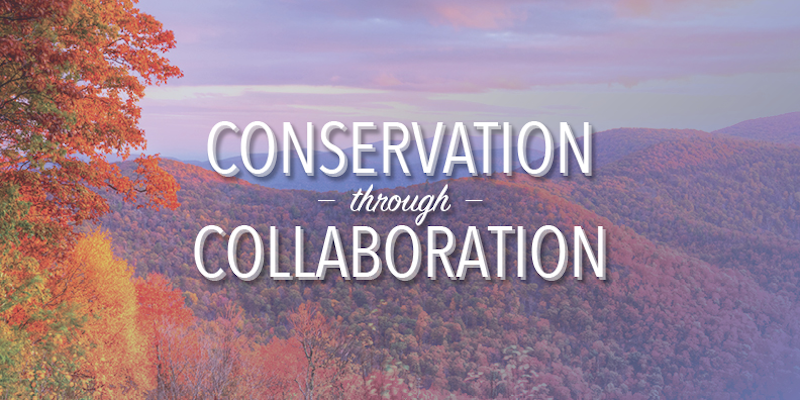 Bringing together conservation leaders from across Virginia, the Environmental Assembly provides a forum for discussion on key environmental issues and an opportunity to strategize with like-minded individuals about the best ways to tackle threats to our natural environment. This annual conference is hosted by the Virginia Conservation Network, a partnership of over 100 environmental organizations working together to create a powerful, diverse, highly-coordinated conservation movement in the Commonwealth.
The theme of this year's Environmental Assembly is Conservation through Collaboration, a core mission and the ultimate purpose of Virginia Conservation Network. Presentations and field trips will refer back to this overarching theme, highlighting instances where organizations, communities, businesses, and local/state elected officials worked together to make a positive impact on the environment.
This year's keynote speaker is Reverend Lennox Yearwood Jr., President and CEO of the Hip Hop Caucus. A national leader within the green movement, Reverend Yearwood has been successfully bridging the gap between communities of color and environmental advocacy for the past decade. Rolling Stone declared him one of our country's "New Green Heroes," and Huffington Post named him one of the top ten change-makers in the green movement. 
Logistics
Friday, September 22 — is open to Network Partners' staff, board, and lead volunteers only and will include strategy planning sessions, as well as our annual Conservation Reception.


Friday Evening, September 22 — Conservation Reception is open to the public and will feature remarks from Virginia's local/state elected officials, as well as a silent art auction displaying conservation-inspired work by local artists.


Saturday, September 23 — is open to the public and will include environmental presentations/panel discussions and field trips highlighting local environmental efforts.
Detailed schedule of events >>
Tickets
Click the green button above to purchase your ticket(s). All ticket options are listed below.
General Admission, $35: For the general public. Includes admission to the Conservation Reception + Saturday programming. Field trips are an additional cost.


VCN Network Partner, $35: For paying VCN Network Partners' staff, board, and lead volunteers only. Includes admission to Conservation Reception + Friday programming + Saturday programming.


Conservation Reception, $20: Includes admission to Conservation Reception only. Intended for those not attending Friday/Saturday programming.


Field Trips, $10–20: All four field trips will happen on Saturday afternoon and are an additional cost. Attendees should choose only one field trip to attend, as they will happen simultaneously. See the schedule below for field trip descriptions.


Student Discount, $20 off: Students should use the promo code STUDENT to recieve $20 off their General Admission ticket. Includes admission to the Conservation Reception + Saturday programming. Please note that student IDs will be checked at the door.


Bald Eagle + Cardinal Members: Organizations at the Bald Eagle and Cardinal levels receive 1–2 free tickets. If you are registering as a representative of a Bald Eagle or Cardinal member organization, please contact us at

This email address is being protected from spambots. You need JavaScript enabled to view it.

for information on how to receive your discount.
For more information about tickets, please see the Virginia Conservation Network's Eventbrite page.